Range Rover Sport gets electric power: plug-in hybrid SUV promises 101mpg
A Land Rover even Greenpeace would approve of
---
Published 08 October 2017
THE ENVIRONMENTAL performance of Land Rovers has come a long way since 2005, when protestors from Greenpeace declared the company's Solihull factory, in the West Midlands, a 'climate crime scene' and brought production to a standstill.
Aluminium has been used to make its 4x4s lighter; smaller, more fuel-efficient engines have been introduced; and the company has even offset the CO2 emissions of every car it builds.
Now Land Rover has launched its first plug-in hybrid vehicle (PHEV). The new Range Rover Sport P400e costs from £70,800 in HSE trim, and promises to ease the conscience of drivers that choose the large SUV.
---
Browse NEW or USED cars for sale
---
It is claimed to achieve up to 101mpg and emit 64g/km of CO2. These are impressive figures for such a large 4×4; the most efficient diesel in the Range Rover Sport line up achieves just 45.6mpg and emits 164g/km.
The secret to the new model's improved efficiency is its new hybrid powertrain, which works similarly to those found in the popular Mitsubishi Outlander PHEV or Volvo XC90 T8. It uses a 2-litre, 296bhp four-cylinder turbocharged petrol engine and 112bhp (85kW) electric motor with a battery that can be recharged from a mains household electricity supply.
The two can operate together, to give impressive performance (0-60mph takes 6.3 seconds, says Land Rover) or the electric motor can be used in isolation, for a maximum distance of 31 miles, to give clean running in towns or near-silent operation when venturing off-road. If a drivers wishes, the petrol engine can be used to recharge the battery whilst driving.
Land Rover has also developed a 'Predictive Energy Optimisation' driving mode, which works with the car's sat nav system to determine gradients on the road ahead and switch between the petrol or electric motors to ensure the P400e uses as little fuel as possible.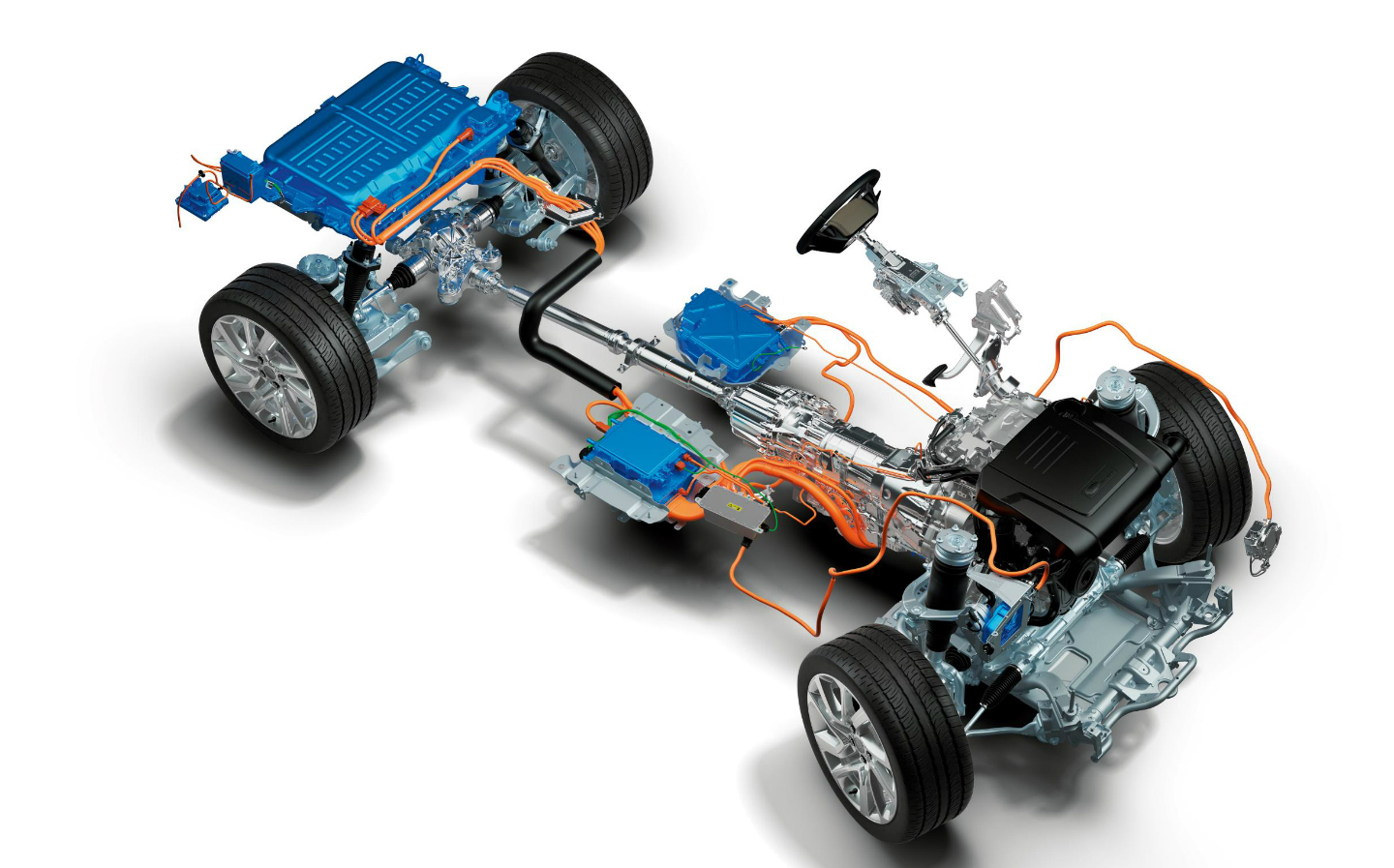 Plug the P400e in to a standard household electricity socket and the 10-amp charging cable gives a full battery charge after seven and a half hours. Using a 32-amp wall box sees that time reduced to less than three hours, says Land Rover.
The electrically powered motor is located on the transmission and the 13.1kWh lithium-ion battery is beneath the boot floor – meaning it is only available with five seats.
At the same time as introducing the P400e, Land Rover has given a facelift to all Range Rover Sport models, added the latest Touch Duo Pro infotainment system and made available features such as gesture recognition control for the sunblind.
The P400e PHEV will be built at the company's Solihull factory and the first plug-in hybrids for customers will roll off the line early next year.