Products: Turtle Wax Fresh Shine car freshener review
You know it makes scents
---
Published 23 January 2016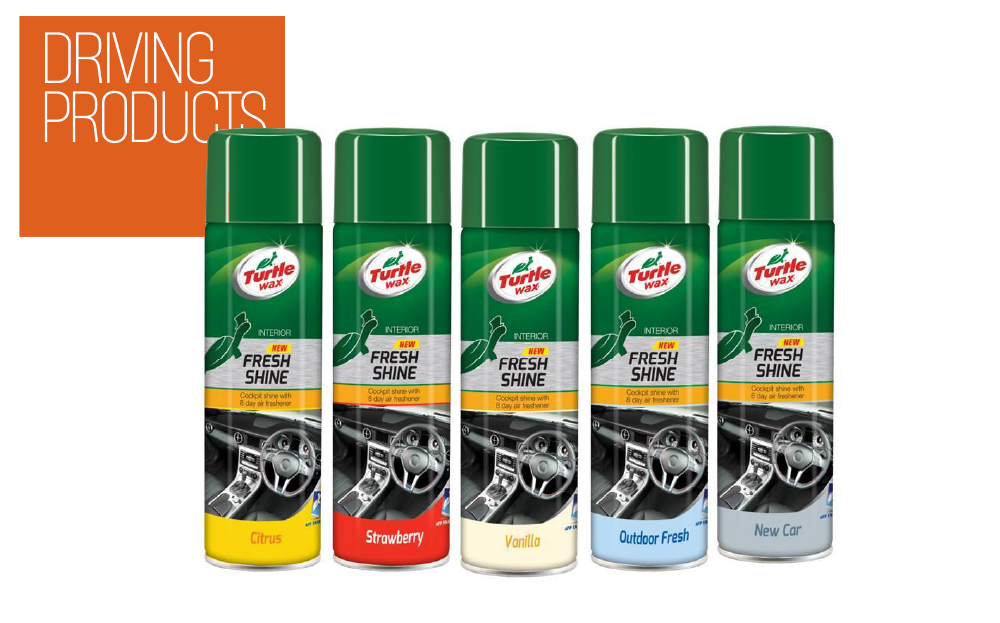 SO THIS is how manufacturers get that new-car smell: the last man on the production line gives the dashboard a thorough spray with Turtle Wax Fresh Shine in New Car fragrance. Or so you might imagine after using this new product from the car-cleaning specialist. After one application our 2011-built test car smelt as though it had just left the showroom.
Fresh Shine, which does a great job of buffing up dashboard plastics, comes in four other varieties too: Citrus, Strawberry, Vanilla and Outdoor Fresh. Each fragrance will, according to Turtle Wax, last for eight days.
Application is quick and easy: hold the can 6in from the surface to be cleaned, give it a thorough spray, wait 30 seconds and then buff with a clean cloth. It makes plastics look new again, with a pleasing, non-greasy sheen.
---
Browse NEW or USED cars for sale on driving.co.uk
---
If you find magic tree air fresheners turn a car's interior into a headache factory (we've all been in that minicab), don't worry: the New Car spray is pleasantly subtle and won't penetrate your sinuses painfully.
It's possible the other scents are a bit more overpowering, but they should fade after a week. We advise sticking with the flavour we tried. A new car for under six quid? You can't do much better than that.