Products: Rock Stars Cars book review
Can you see the real me?
---
Published 07 December 2015
Updated: 15.12.15 Since we reviewed the book as a digital copy, a hard copy has been submitted to Driving.
COMPLETED just in time for the Christmas shopping rush, Rock Stars Cars is as much a celebration of portrait photography and ever-changing shifts in fashion as it is a glossy coffee table book that matches music stars to their cars. Indeed the artists pictured in this 128-page book come from indie, jazz, rock, pop, soul, blues and prog.
Anyone looking for rock stars who met their end at the wheel may be disappointed by Rock Stars Cars. This is simply pictures of, er, rock stars with cars. Which would be fine if the reproduction quality of many of the photographs were not extremely poor.
Moneyed musicians and expensive cars go together like turntables and vinyl. Some, such as Pete Townshend of the Who, claim to have spent five years saving up for their dream machine — a Mercedes S 600 Pullman, in Townshend's case.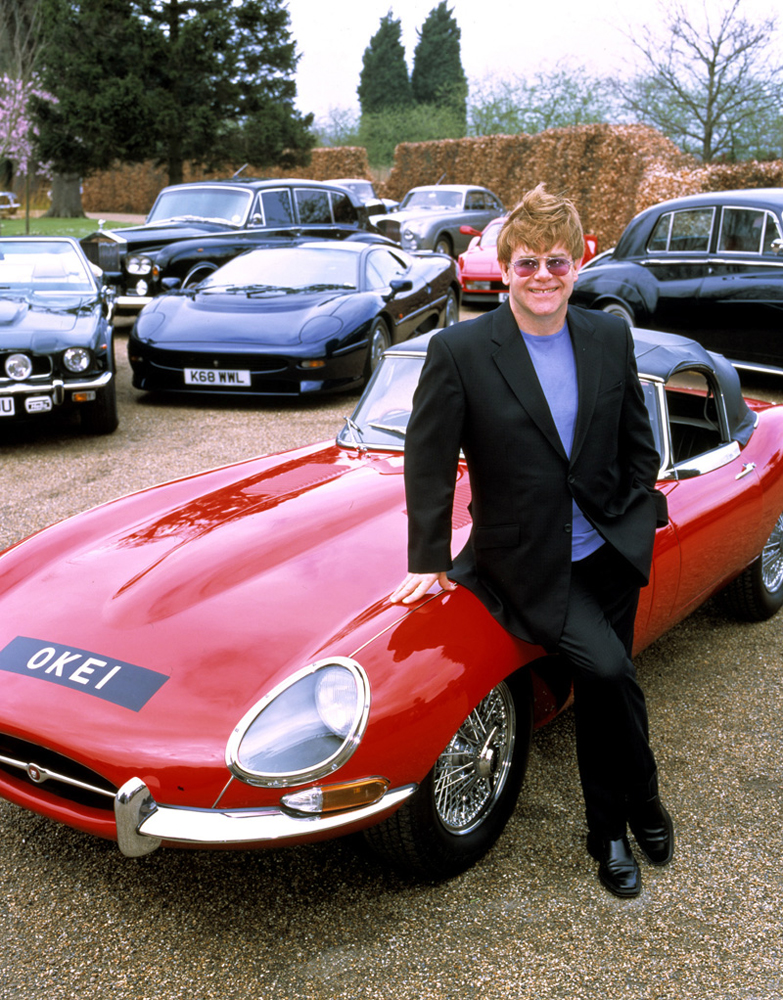 For others, saving up was not a problem. Elton John is pictured with a large collection of predominantly British luxury and sports cars, including a 1965 Jaguar E-type, 1973 Rolls-Royce Phantom VI Limousine by HJ Mulliner and a 1985 Aston Martin V8 Vantage. The star put the collection of 20 cars up for auction in 2001.
Not all the cars pictured belonged to the star in question. Some of the gleaming chrome American muscle cars that feature are props for publicity photographs or album covers, such as a yellow Ferrari 308 GTS appearing alongside Kate Bush in a fashion magazine. Some are simply product endorsements.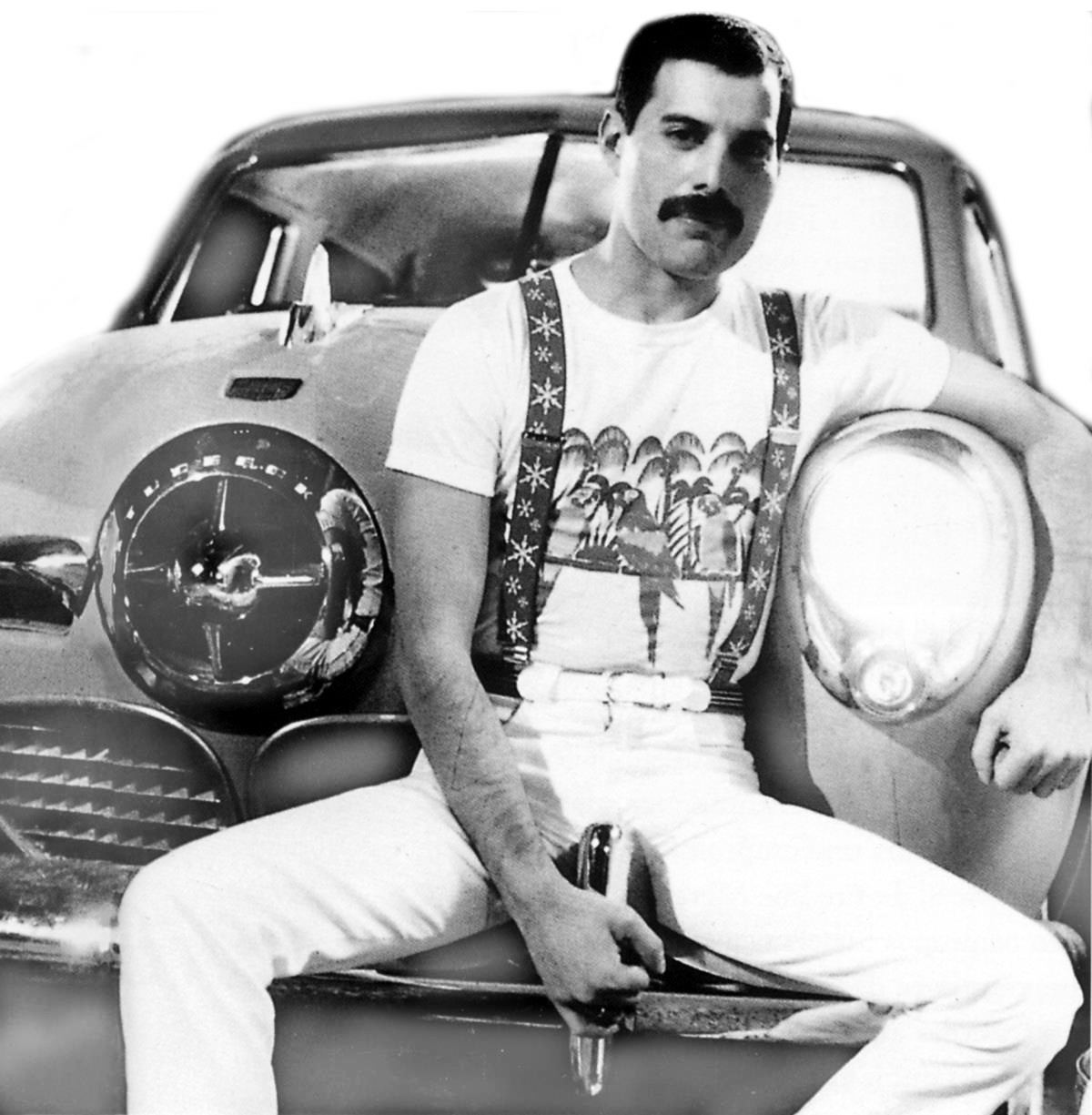 In some cases the cars transport the portrait photos to another level. In isolation Bill Wyman could look like a grey-haired grandfather, but when he is pictured leaning against his Citroën SM – a rare coupé powered by a Maserati engine – the car's otherworldly qualities make Wyman look as though he could have been the first man to set foot on the moon.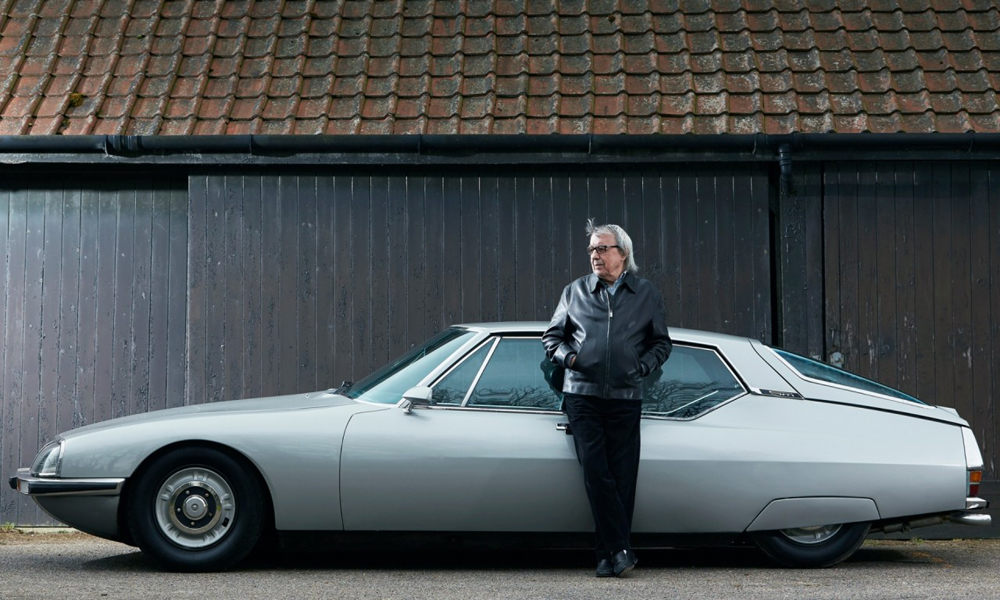 Fashions come and go, and then come again. Some artists appear several times, which may give a chance to see how they've aged or wonder why – in the case of Neil Young – they devoted so much time and energy to transforming a much-loved 1959 Lincoln Continental into an electric car, only for it to catch fire while the battery was being recharged.
Each photo is accompanied by a short caption. If you want to know anything more — such as the photographer who took the picture — you'll have to go away and find out more for yourself.
More images from Rock Stars Cars