Products: Glass cleaners and glass sealant with added sparkle reviewed
Get your car's windows clean and clear for winter weather
IF YOU spend the weekend doing better things than cleaning the car, you're likely to find yourself looking through misted windows.
So, it's time to give that glass a clean. We reached for microfibre and waffle towels and put some of the most popular and specialist glass cleaners and glass sealant polishes to the test.
---
Click to read car REVIEWS or search NEW or USED cars for sale on driving.co.uk
---
Glass cleaners
Autoglym Fast Glass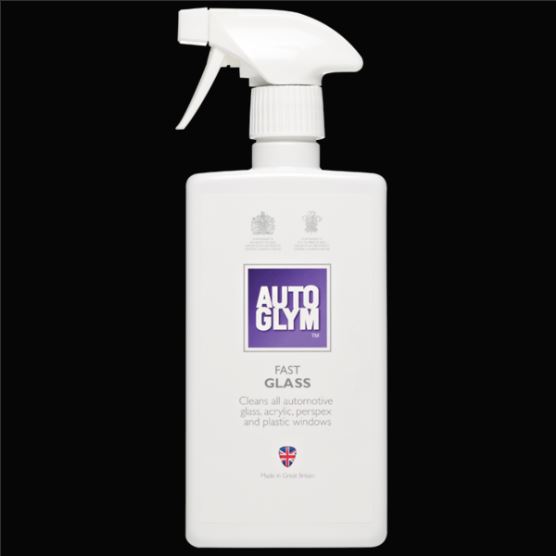 Autoglym says Fast Glass is suitable for glass, acrylic, Perspex and plastic windows. We put it to the test on one side of a four-year old Mercedes E-class estate that had been washed by hand first — for comparison purposes, the other side was cleaned with Dodo Juice's Clearly Menthol Glass Cleaner (below).
Applied with a microfibre polishing cloth, the Fast Glass got to work quickly and didn't leave streaks. That was especially satisfying when it came to the insides of the windows, and the spray can be safely used with infotainment screens in the car.
Fast Glass is even suitable for removing insect stains, tree sap, oil and bird droppings from paintwork and plastics, according to Autoglym. It's a good all-round performer but needed a little more elbow grease than the Dodo Juice (reviewed below) to remove stubborn dirt — for example, from the bottom section of the windscreen.
Armor All Glass Cleaner
The American masters of car cleaning have been in business since the '60s, after Joe Palcher, a polymer chemist, discovered a solution that could restore and protect plastic, rubber and vinyl. A friend persuaded Palcher to bottle and sell his formula, and the rest is history.
The Glass Cleaner comes in a 500ml trigger-spray bottle, bearing the signature orange, yellow and black colours of the brand. It claims to be better than household glass cleaning products, as it doesn't leave streaks and is free from ammonia.
Using a waffle towel, the solution performs well on the inside of windscreens and windows, but when it comes to tackling, say, the exterior of a dirty windscreen, it needed several applications and plenty of elbow grease before it left a sparkling finish.
Dodo Juice Clearly Menthol Glass Cleaner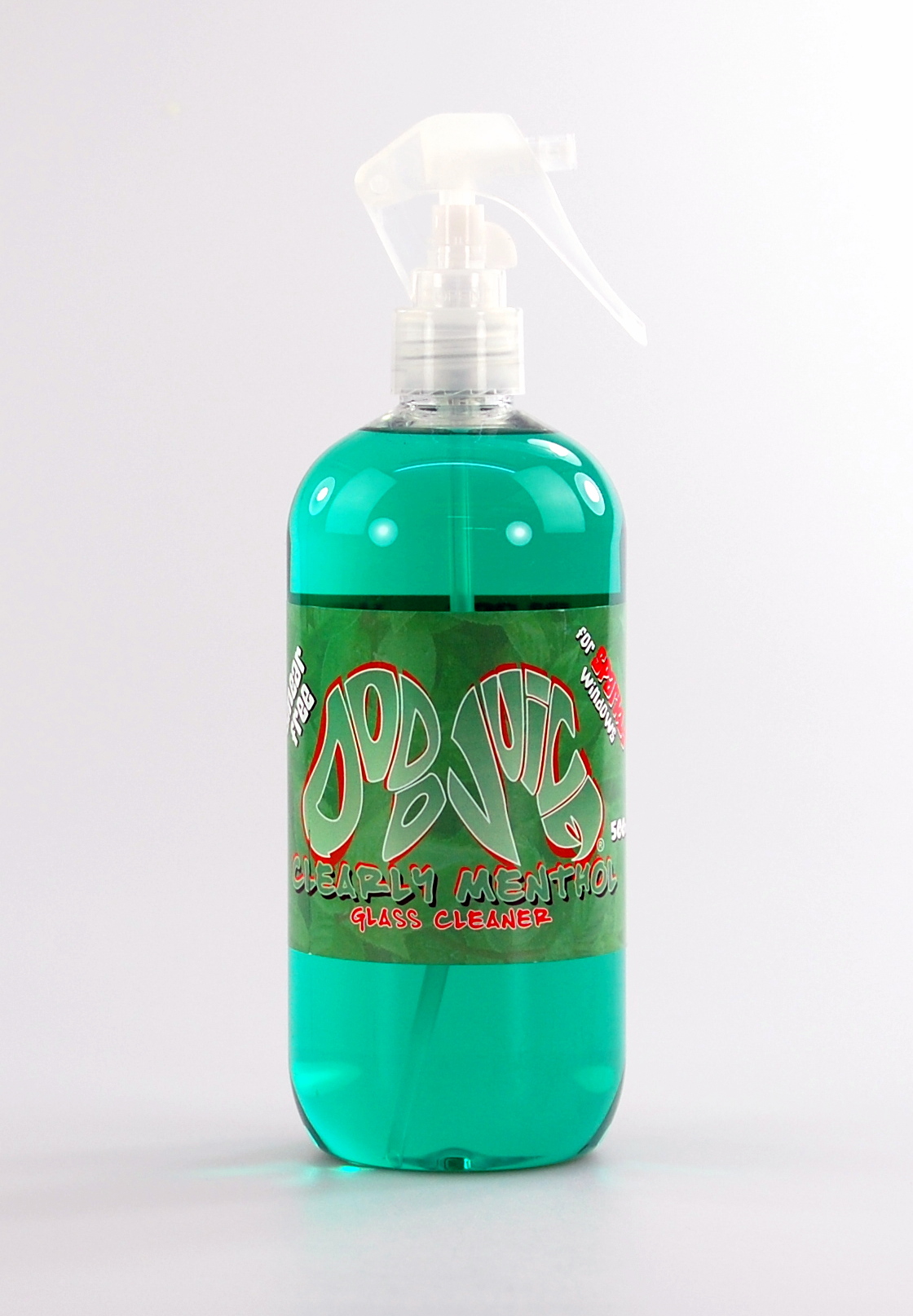 "Like a more useful version of Oliver Reed's mouthwash" is how Dodo Juice sums up its Clearly Menthol Glass Cleaner. Clearly they're having fun at Dodo; perhaps they're drinking their own products.
Applied with a waffle towel, the Clearly Menthol cut through the worst of the accumulated dirt at the base of the windscreen more effectively than Autoglym's Fast Glass, but it needed more buffing to get rid of streaks and smears. The finish on the outside and in the cabin was sparkling clean.
One niggle: we found the trigger for the spray a bit small and fiddly. For that reason and the occasional smear, let's call it a draw between the two £8 glass cleaners.
Armor All Anti-Mist Wipes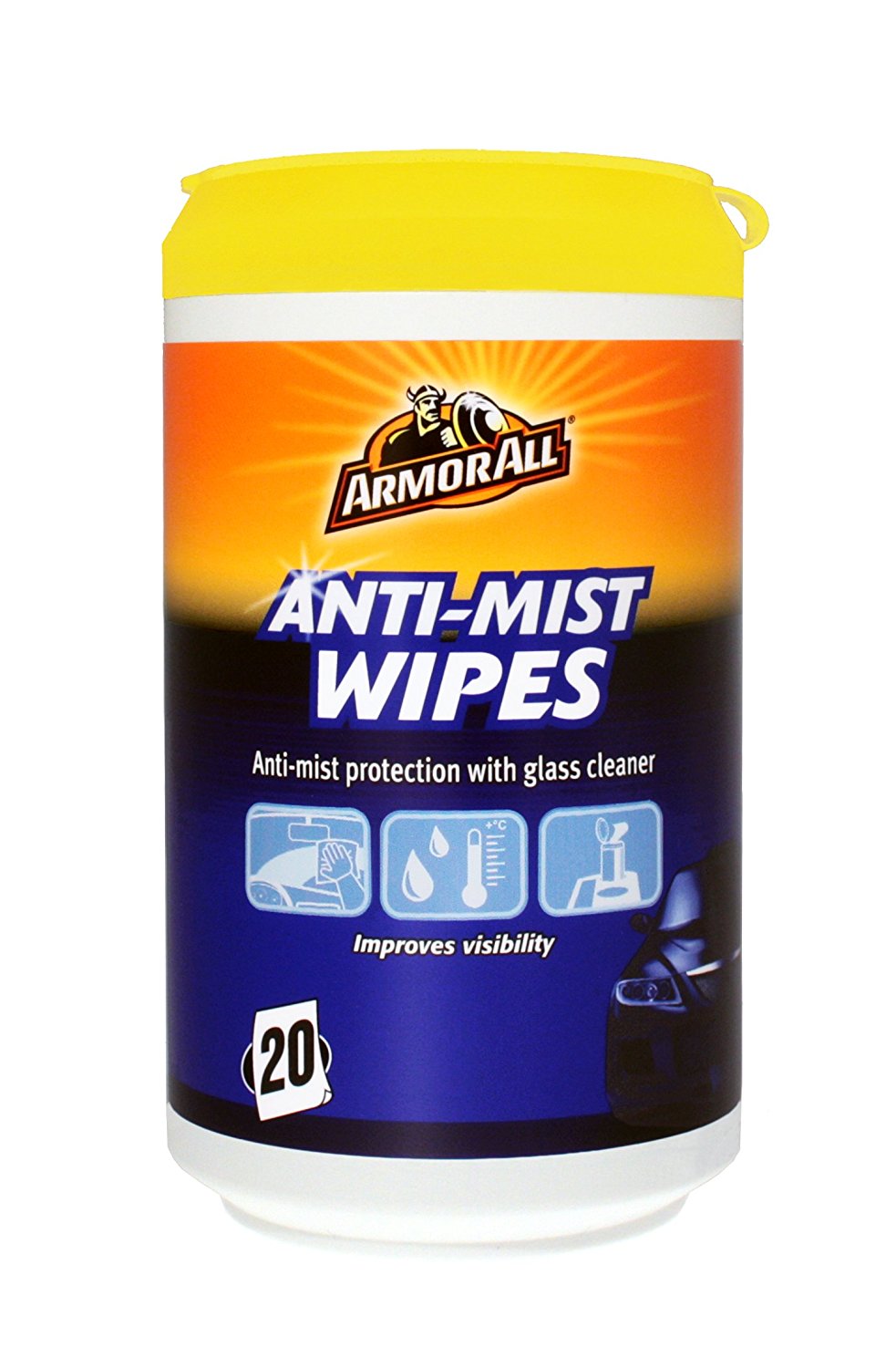 Rating: ★☆☆☆☆
Price: £4.95 (pack of 20)
Buy at: amazon.co.uk
Much is made of the technology that's gone into creating these Anti-Mist Wipes. Armor All speaks of 'polymeric sufacants', which sounds like something the doctor may prescribe a cream for but is effectively a synthetic compound that acts as both a cleaning agent and can disperse water vapour.
They come in a glove-box size pack of 20 wipes, and each wipe looks like a miniature version of the paper hats that they give children at Pizza Express restaurants. The idea is that you can put your fingers inside the wipe, set about cleaning the inside of the windscreen (but never, stresses Armor All, the inside of a motorcycle helmet visor) then turn it around.
They are meant to clean glass, leaving a streak-free finish, then prevent misting (condensation) occurring. Unfortunately, the wipes are tiny, only covering the tops of your fingers. Worse still, they struggled to clean the glass. Even after using several wipes, and buffing to a dry finish, the result was poor. They cause streaking and the baby-wipe-like material also leaves small fibres on the surface of the glass.
In fact, the finish was so poor that we had to resort to cleaning the glass using a traditional glass cleaning solution and cloth.
Glass polishes/sealants
Autoglym Car Glass Polish
Even after a going-over with Autoglym's Fast Glass cleaner, it's astonishing how much dirt is still on the surface of the glass in a thin film invisible to the naked eye.
Autoglym Car Glass Polish is applied with a microfibre towel and worked into the glass to get off the most stubborn grease. It's ideal for inside or outside surfaces and should help to stop windows misting.
It should be left to turn hazy, like car polish, for 5-10 minutes, before it is buffed off. The results are impressive. The windows look like new, and the polish offers a certain amount of protection against the elements. Rain beads up and rolls in a stream along the side windows when you're driving.
It will need reapplying on the outside after a while, but this is an effective, easy-to-use polish that will leave windows gleaming.
Dodo Juice Supernatural Glass Sealant kit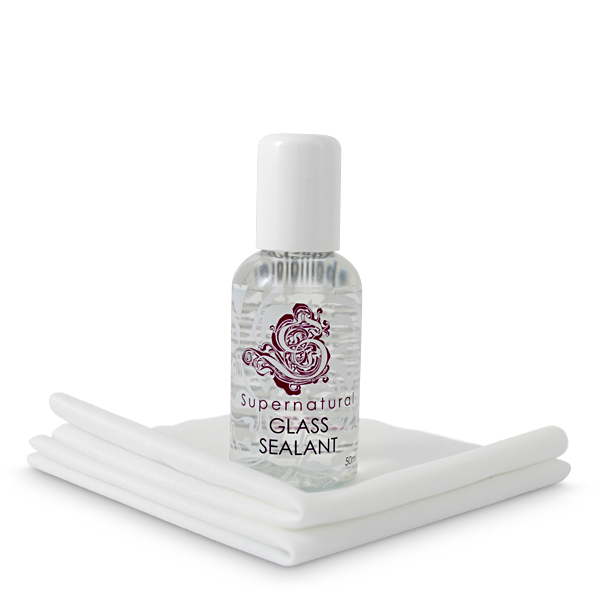 This performs a different job from Autoglym's polish: it's to be used on the outside of windows only after you've thoroughly cleaned them. The idea is that it forms a protective film over glass, repelling dirt and grease and rainwater too. Does it work?
It's more time-consuming to apply than any of our other products, because there are essentially two stages of application followed by a thorough buffing. The kit contains a lint-free applicator cloth and a 50ml bottle of sealant, which would probably do three applications.
That may not sound much, but Dodo Juice claims a single application will last at least six months and up to a year.
The sealant is tricky to apply, as it's hard to see how much glass you've covered. It needs 2-3 hours to bond with the glass, so this is a drawn-out process for glass-cleaning obsessives.
Once set, the sealant does a good job of repelling water. Even the finest misty rain beads up and runs off the glass, and after one week of wet weather the glass looked bright and spotless whereas the other side of the windscreen, which had been polished with Autoglym Glass Polish, looked dark and dirty.