Products: Ginetta Titan Track Coat and QRB Rucksack review
A winning wardrobe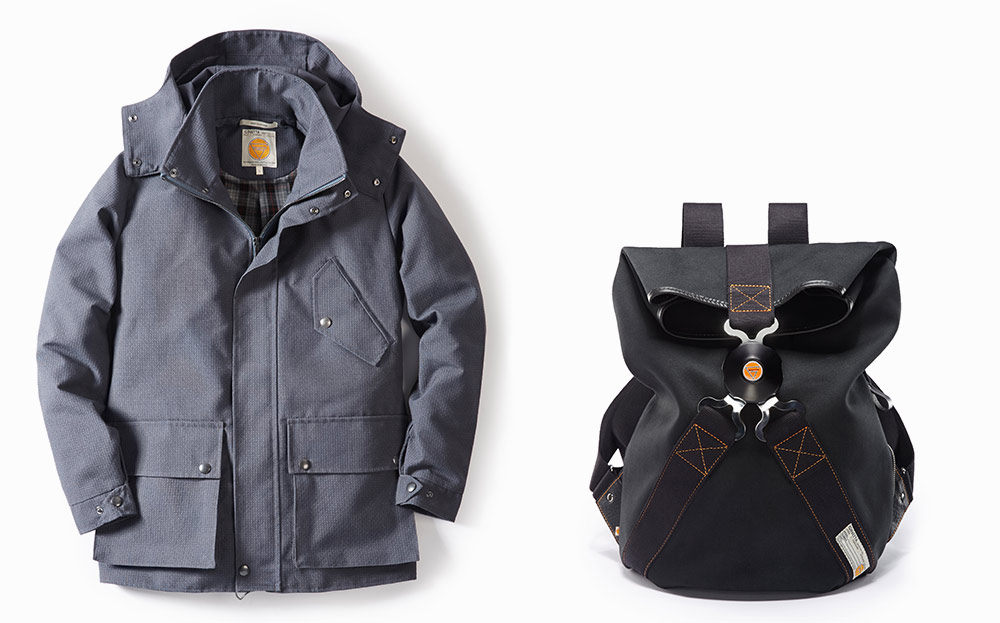 Rating ★★★★☆
Price Titan Track Coat: £200; QRB rucksack £185
Buy at Ginetta shop
GINETTA may not be quite as well known as Aston Martin, Bentley or Jaguar but the fellow British marque remains many car enthusiasts' first step into professional racing, thanks to its range of performance machines that are designed to offer thrills on a tight (ish) budget.
The company, which started life in the late 1950s from a shed in Suffolk, offers an 'affordable' racing series to drivers as young as 14. Its latest venture sees the brand dive into the world of hipster fashion.
It's not uncommon for car makers to raise money from merchandising — just look at Bentley's range of fragrances and Ferrari's extensive and popular line in T-shirts, sunglasses and goodness knows what else. But it's fair to say most ventures are a little predictable and stand out as car maker-branded goods.
---
Browse NEW or USED cars for sale on driving.co.uk
---
Ginetta has approached things a little differently, opting for a line of clothing and luggage that has been expertly tailored and manufactured in the UK using the best and most resilient fabrics available.
The Titan Track Coat, for example, has been designed by Ginetta's in-house team of young upstarts and is made from a mix of Kevlar and Nomex, which is predominantly found in fire-fighter's garments and can happily withstand exposure to flames. Although it's unlikely the coat will be used to rescue damsels in distress from burning buildings, it does mean the fabrics are extremely durable, water resistant and offer dynamic thermal protection – a fancy way of saying you won't get sweaty when the sun shines or chilly when the temperature tumbles below freezing.
It looks sharp, with a deep-stand foldable collar and bellows pockets that give it an appearance of a classic naval peacoat that has had a thoroughly modern makeover. The cut is superb and the small details, like the check interior and embossed metal buttons, reinforce the fact this is a quality garment.
The QRB rucksack is more of an acquired taste, as central to the bag's design is a large quick-release buckle (QRB), which has been taken from Ginetta's racing cars, which boast a four-point-harness safety system.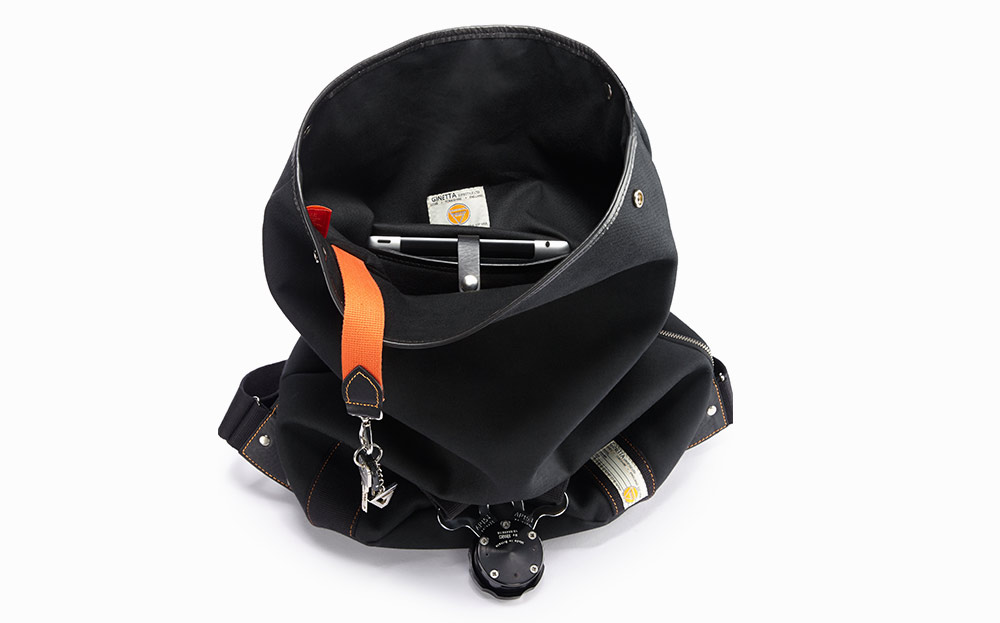 Straps on the bag have been designed to look like seatbelts and the over-sized orange on black stitching is not for shrinking violets. Regardless, the weighty rucksack features handy tablet and phone pockets, an integral key clasp and a quick access side pocket. Like the Titan Track Coat, it is made in Carlisle, Cumbria.
The new range is an odd concept, because not many will think of Ginetta and imagine great British tailoring but the knitwear, jackets, shirts and even shoes are a far cry from the usual branded fare found on manufacturer's websites. Ginetta logos are kept to a minimum, all items are made from the finest and sometimes leftfield fabrics and they have been designed to rival high-fashion products from some of the most revered high street brands.
As a result, the pricing does reflect this, as the QRB rucksack retails at £185 and the Titan Track Coat is a wallet-stinging £350 – reduced to £200 at the time of writing – but hey, the Nomex and Kevlar material mix could someday save your life.
All items are currently available to purchase online, although the company says it has plans for a pop-up store to coincide with the launch of the next collection. A handful of boutique clothes shops in the north also stock select Ginetta items, but as things stand, the accessories line looks likely to remain as rare as Ginetta's sports cars, which – as with its cars – is a bit of a shame.