Products: Autoglym Leather Clean & Protect Complete Kit review
Love your leather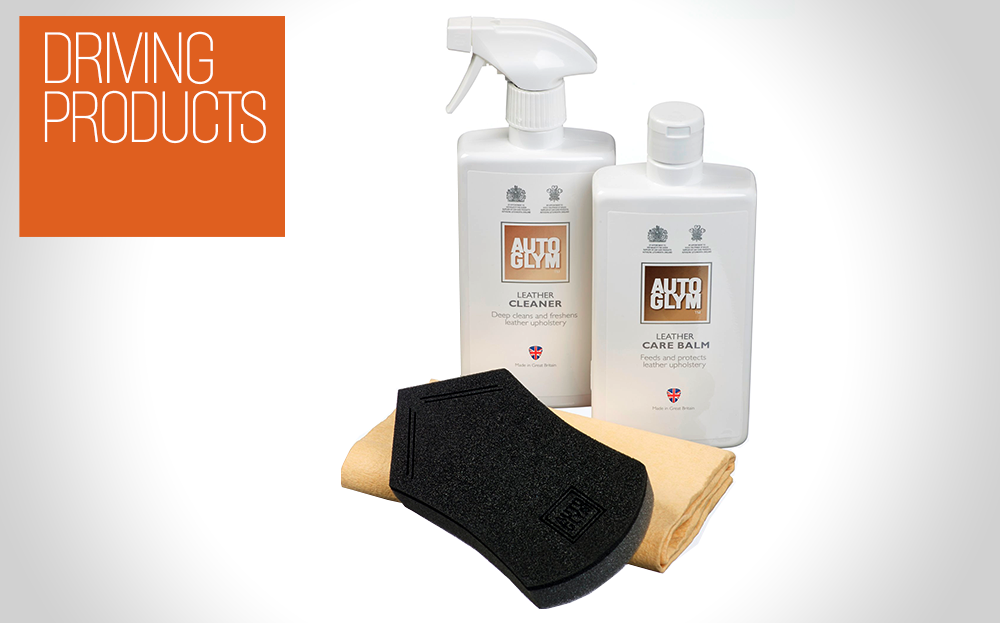 IT'S ALL too easy to take leather seats for granted. Increasingly popular in both small and large cars, it never complains when the studs of jeans are pressed against it or the cabin temperature is soaring in the midday sun. But leather needs a little TLC if it's not to dry out and crack over time.
---
Click to read car REVIEWS or search NEW or USED cars for sale on driving.co.uk
---
Autoglym's Leather Clean & Protect Complete Kit is said to offer everything drivers need to clean and pamper their car's leather seats. It costs £26.99 and comes with Leather Cleaner in a 500ml trigger spray bottle and Leather Care Balm in a 500ml squeezy bottle, as well as a Hi-Tech Aqua Dry cloth and a polish applicator.
We put the lot to work on the driver's seat of a four-year old Mercedes E-Class. The cleaning solution worked well, removing blots of sun cream, and after drying the handy applicator pad did a good job spreading the balm over the seat and rubbing it in until the creamy texture disappeared.
After a few minutes, it could be buffed and the result was a seat that looked like new with a lovely matt finish. The only problem was that it put all the others in the car to shame – requiring further elbow grease at a later date…
We can't fault the products' individual performance, but it has to be noted that there are equally good cleaning and caring leather products that are an all-in-one solution and cost substantially less.