Non-alcoholic spirits reviewed: Ceder's vs Seedlip vs Driver's Tipple
Are there genuine, drinkable alcohol-free alternatives to a classic gin & tonic for drivers who wish to enjoy a grown-up drink?
---
Published 01 October 2018
BRITAIN appears to be falling out of love with alcohol. Ten years ago 19% of those aged 16 to 24 said they did not drink alcohol but the figure is now 27%. According to a recent report in The Times, British teenagers' drinking has fallen by 80% since 2002, with reasons for the trend cited as more time on social media, greater health consciousness, better parenting and a backlash against the drunkenness of previous generations.
It's not just a trend among young people, either. The number of adults going teetotal has grown from 18.8% in 2005 to 20.4% last year, according to the Office for National Statistics.
The drop in popularity of booze is good news for motorists, not just because it reduces the chances of sharing the road with drivers who are under the influence but because it means we have a greater number of 0% alcohol drinks options when attending a barbecue, party or gathering at a pub.
Zero-alcohol beer is still a niche option, representing less than 1% of the total beer market in 2017, according to market research firm Nielsen, quoted in The Times – but there is noticeable growth in this market: last year's supermarket sales were worth £38m, up more than 40% on 2015's total.
Peruse the supermarket drinks aisles today and you'll notice they now include alcohol-free versions of many popular beers, including Heineken, San Miguel, Becks and Cobra. Even craft beer maker BrewDog is in on the game, with a drink it has amusingly labelled "Nanny State".
Of course, the number of non-alcoholic spirits – and therefore cocktails – is growing in parallel. Not only are they guaranteed not to make you lose control on a night out but also contain no (or only a small amount of) calories, meaning they should appeal to those looking to lose weight as much as lose the hangover.
Brands such as Seedlip and Ceder's are perhaps the most famous alcohol-free spirits brands but a number of smaller companies are cropping up, including a brand new one aimed squarely at drivers: The Driver's Tipple.
To find out if any of them are good enough to replace a classic gin & tonic, enabling us to get back on the road without risking a collision or a chat with the police, we have tried out three products from the brands above and published our findings below.
How we tested them
We asked colleagues from The Sunday Times Magazine, including the editor of The Dish, to join us in trying each drink. Seedlip Grove 42, Ceder's Crisp and The Driver's Tipple were all tested in the same sitting.
We served the drinks as intended by the manufacturers – with ice, an Indian tonic (Fevertree in this case) and either cucumber, lime or orange garnish (depending on the spirit) – although many tasters also wanted to sample the products neat.
Seedlip Grove 42 review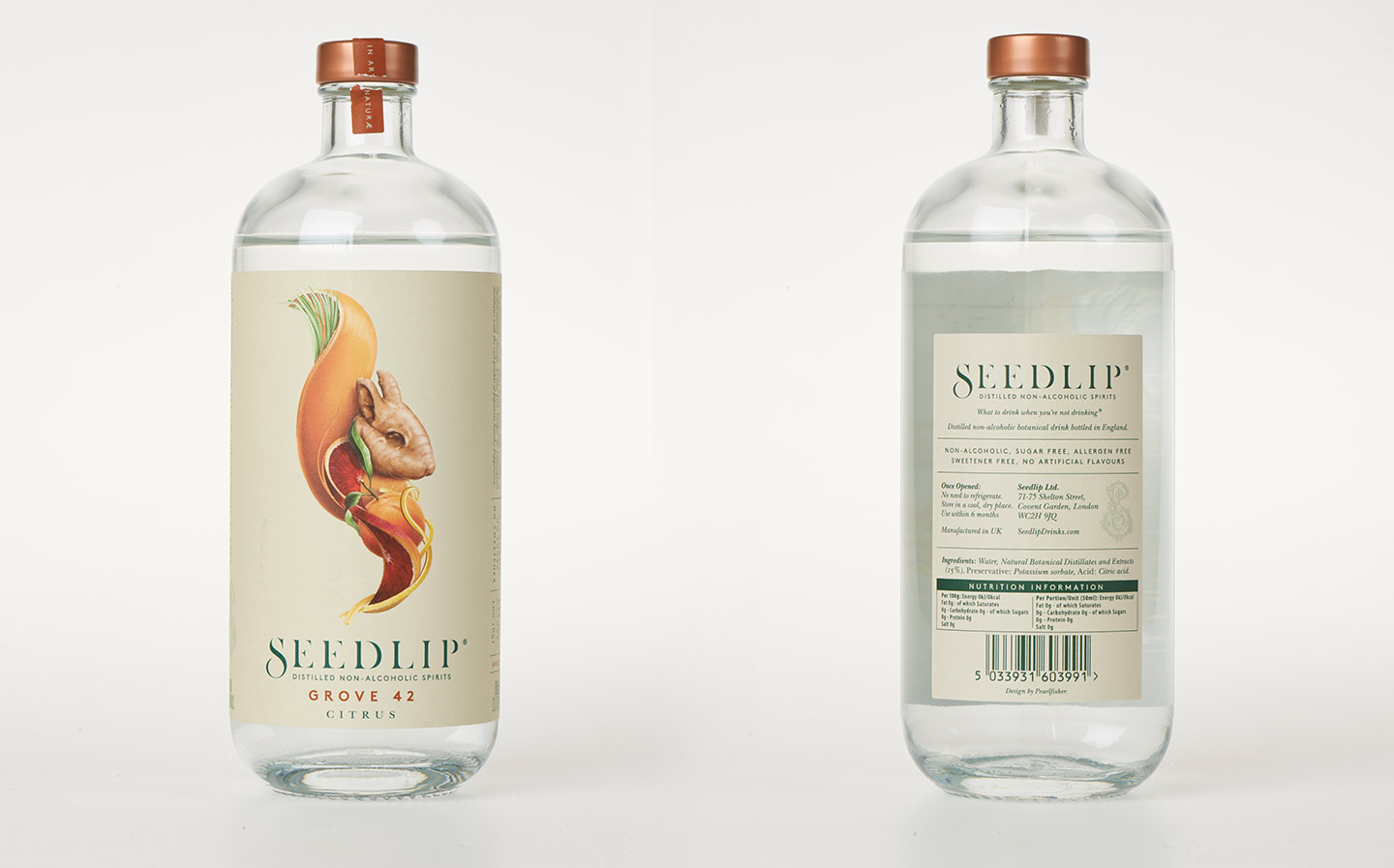 RRP at time of test £27.99 (70cl)
Buy it at seedlipdrinks.com
Ideal serving 50ml/2oz served in a high ball over ice with Indian tonic or soda, garnish with an orange twist
Seedlip was launched around three years ago by Ben Branson, who has grown his company into the market leader with products in 20 different markets, sold by 5,000 different stockists. Branson expects to sell over a million bottles over the next 12 months, in no small part thanks to Diageo, the world's biggest drinks company (owner of Gordon's, Smirnoff and Guinness), which has taken a minority stake in Seedlip.
Although Seedlip drinks are made in the same way as gins, by combining "botanicals" (flavours obtained from plants) and distilling them using alcohol, the alcohol is removed before bottling. Despite the similar production process, the company is at pains to point out that none of its drinks are "non-alcoholic gins", as they don't use any juniper (which is a required ingredient of gin by law). Instead, Seedlip makes "non-alcoholic spirits".
Grove 42 is the company's newest launch. It's a blend of citrus distillates including bitter orange, blood orange, mandarin, lemongrass & lemon, and as such has a much more summery vibe than Ceder's Crisp or The Driver's Tipple.
The aroma is clearly citrusy but the orangey scent is not as powerful as the cucumber note from the Ceder's Crisp, with a more subtle quality to the taste, too. As with the Ceder's and Driver's Tipple, it's not pleasant to sip neat but becomes much more drinkable with tonic, and three out of our six tasters rated it their favourite for flavour.
However, as with the others, the lack of alcohol results in less of a kick and reduced oiliness in texture, meaning it's quite muted in comparison with an alcoholic spirit. It's a pleasant enough drink when served properly, though pricey.
Ceder's Crisp review
RRP at time of test £19.99 (50cl)
Buy it at Sainsburys / The Whiskey Exchange
Ideal serving 50ml served in a rocks glass over ice , add 150ml premium tonic, garnish with cucumber & a sprig of mint
Ceder's describes its range of three drinks as "alt-gin", promising zero alcohol but no compromise on G&T taste, with all the flavours of the real thing. Husband and wife creators Craig and Maria, from South Africa and Sweden respectively, created it while Maria was pregnant as they "missed having a sophisticated, interesting, adult drinking experience."
Launched this year and distributed by multinational drinks giant Pernod Ricard, Ceder's represents Seedlip's biggest rival, though it is marginally less expensive.
All three varieties are juniper-led, with Ceder's Classic being the closest to traditional gin, but we were sent Ceder's Crisp, which combines juniper with citrus, cucumber and camomile.
Immediately on opening the bottle you get the strong aroma of cucumber. As with the Seedlip, to taste on its own Ceder's Crisp is not terrific but served properly – with ice, tonic, cucumber and mint – it is a clean, refreshing drink.
It still doesn't have that oiliness or kick associated with alcoholic drinks so is a bit like drinking a cucumber-flavoured tonic. Not unpleasant, though, and was the pick of the bunch for three of our six tasters.
The Driver's Tipple review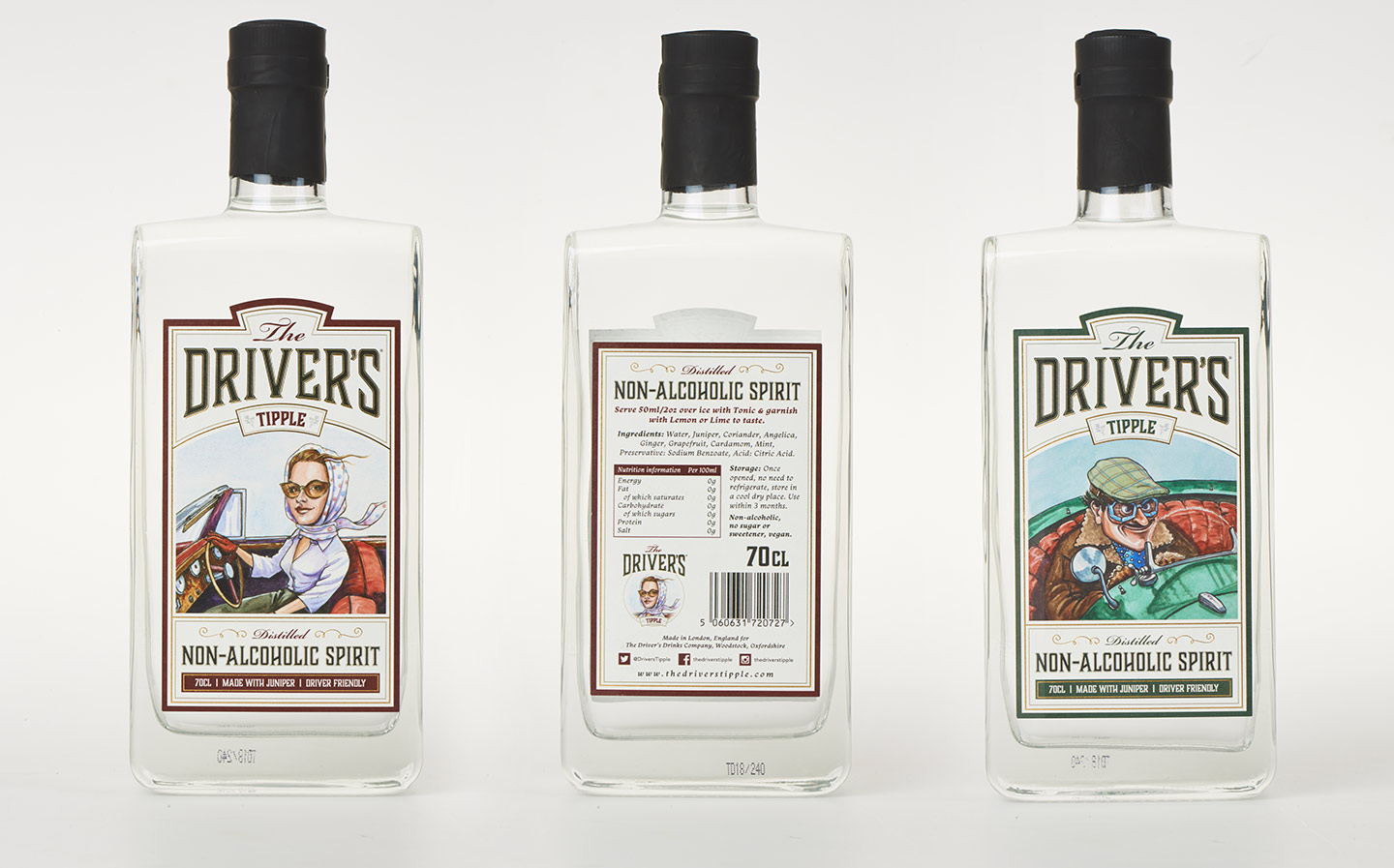 RRP at time of test £27.00 (70cl)
Buy it at thedriverstipple.com
Ideal serving 5ml/2oz served in a high ball over ice with tonic, garnish with lemon or lime to taste
Founder of the Driver's Drinks Company Hamish Gordon was delighted when we insisted on testing his new drink, The Driver's Tipple, against the big boys of the industry; he was confident his product would prove at least a match. Gordon recently gave up drinking and says he started the company because he couldn't find a decent alcohol-free alternative to a proper gin & tonic, with the ones he had tried too sweet and sickly for his tastes.
Created in London, The Driver's Tipple is described as a distilled non-alcoholic spirit, and combines botanicals including juniper, ginger, angelica, cardamom, grapefruit, coriander and mint. Gordon says getting across the taste of juniper was especially important.
Sadly, The Driver's Tipple was not much liked in our test, ranking below Ceder's and Seedlip in all of our tasters' estimations. Some noted an unpleasant aroma with a chemical pungency on first opening the bottle.
The taste was described as quite confused, with too many flavours competing against each other. It was more drinkable combined with tonic but most agreed the real winner here was Fevertree.
In addition, the label wasn't a hit with our tasters – most preferred the subtler, more upmarket bottle designs of Seedlip and Ceder's, and some commented on the use of both male and female characters on the bottle (both 'Gentleman Driver' and 'Lady Driver' contain the same drink). This his & hers approach might appeal to some buyers but younger, more cosmopolitan drinkers may see it as a Bic for Her-style misjudgement.
The characterful, striking labels are more likely to catch the eye of drinkers from the other side of a bar, however.