Lego Technic version of ultra-rare Ferrari SP3 Daytona features 3,778 pieces and hefty pricetag
Can't buy the real thing? Here's one, made out of bricks, that you can
Ferrari's SP3 Daytona is a limited run (only 599 are being made) tribute to its mid-seventies' sports car racers, and even if you could buy one of the sold-out 599 examples that will be made, it would cost you more than £2 million. Happily, however, here's one you can buy — it's small and made of plastic bricks, and yet is somehow cooler than the real thing.
It's the Lego Technic Ferrari SP3 Daytona, and it's the latest in a long recent line of hugely desirably sports cars rendered in interlocking plastic bits. This set, as with previous models such as the Porsche 911 RSR, Land Rover Defender and the Bugatti Chiron, is really not for kids — it's for big kids.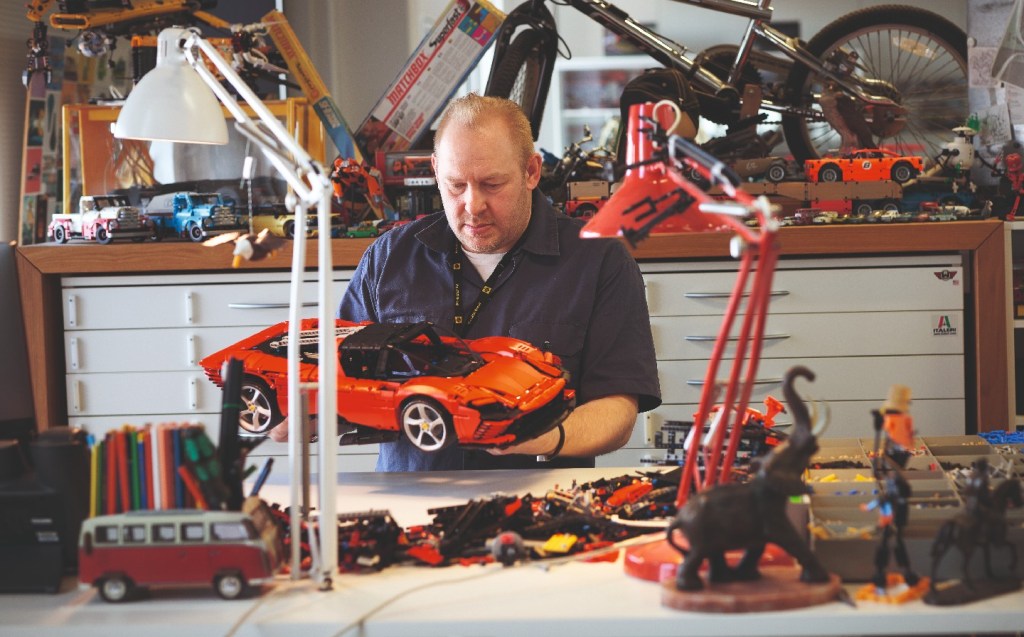 The Daytona is rendered in miniature, although the finished item is still pretty big by Lego standards at 14cm high, 59cm long and 25 cm wide. It's made from 3,778 pieces, and gets a functional eight-speed sequential gearbox, complete with paddle shifts. The mighty V12 engine gets moving pistons, and there are silver-lacquered rims too.
The butterfly doors open to reveal an interior that, of course, features the legendary prancing horse Ferrari badge on the steering wheel centre.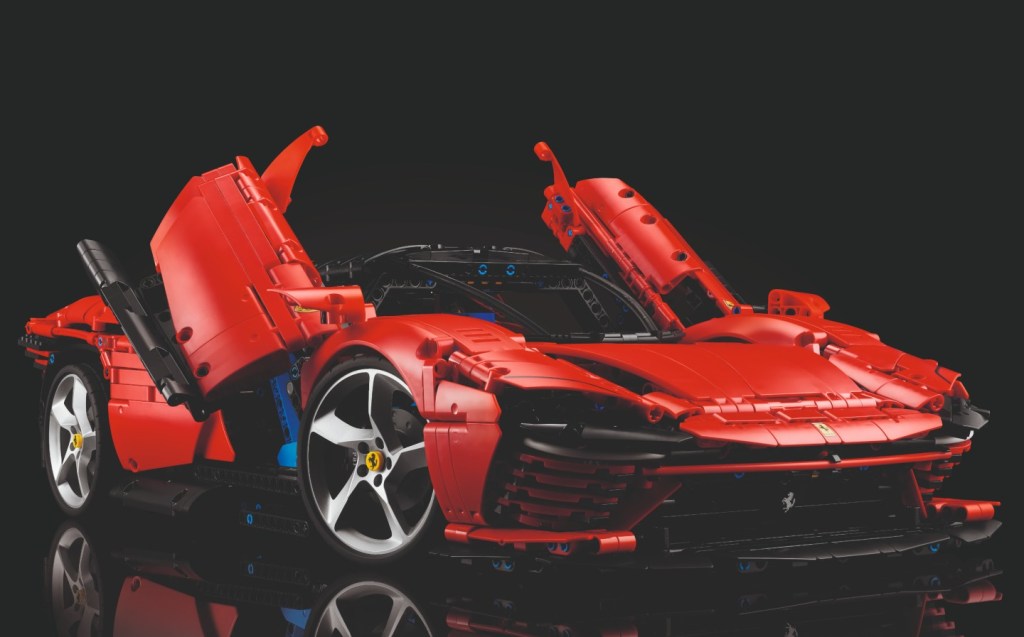 Niels B. Christiansen, Lego Group CEO said: "This model is a testament to the pursuit of excellence that lies at the core of the Ferrari and Lego Group ethos. No detail has been overlooked in the design and as someone with an engineering background myself, I'm blown away by the attention to detail and precision of the model at such a small scale. We're incredibly lucky to be able to partner with Ferrari to help fans turn their dreams into a reality as they build this standout example of racing excellence for real with this new set."
"It has been a great pleasure to collaborate with the Lego Group on this model, a stunning replica of our limited-edition Daytona SP3 supercar. Thanks to this outstanding recreation with Lego elements, Ferrari and Lego fans can now build this car piece-by-piece and feel like they are participants in the assembly process, with the opportunity to display the final model in their own homes, where they will be able to appreciate its beauty," says Flavio Manzoni, Chief Design Officer at Ferrari.
The new Lego Technic Ferrari SP3 Daytona will be available from the 1st of June and will set you back £349.99 in the UK, €399.99 in Europe or, for our American friends, $399.99. While not insignificant by any means, and a hike of £14.99 over the Technic Chiron, it's a snip compared with the full-size car, and a mite cheaper to maintain.
Initially, it will only be sold through Lego's own shops (there are 14 in the UK, including branches in London, Liverpool and Glasgow), but will be available in other stores and online from August 1.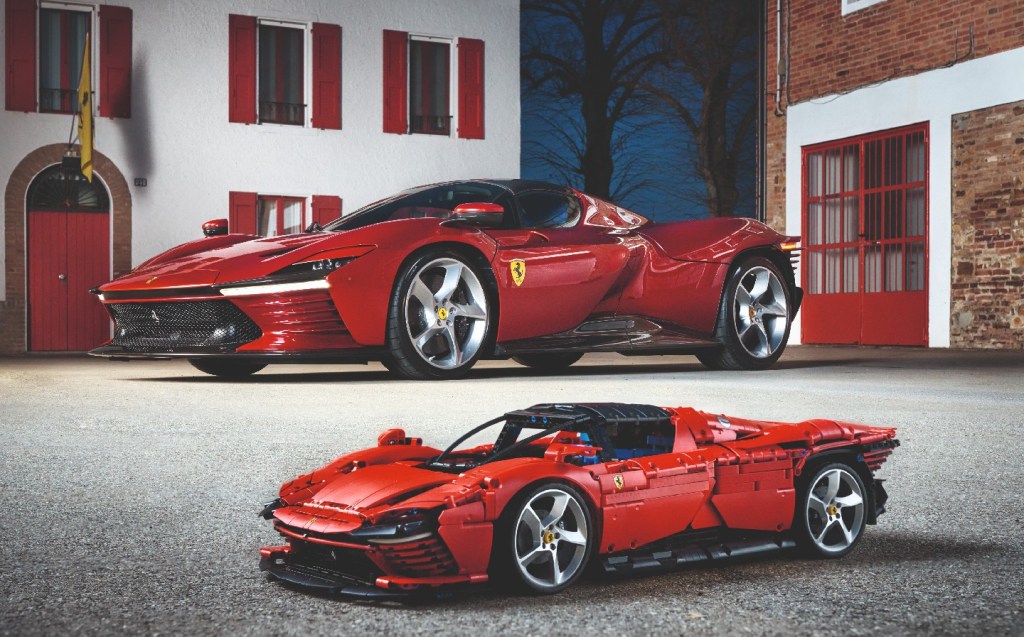 Can't get enough of  Lego's Daytona? Well then, we have good news — you'll also be able to buy an exclusive coffee table-style book that "delves deep into the innovation and engineering excellence that unites both brands and takes a closer look at the collaborative process of conceptualising, designing and producing the model, featuring interviews from Lego Group and Ferrari designers."
Only 5,000 copies of "The Sense of Perfection" book will be produced, and it will be available exclusively on Lego.com from June 1. 
Related articles
Latest articles