Police plan M1 speed camera bonanza
Motorists going through Bedfordshire could stump up an extra £1m a year in fines
---
Published 05 November 2015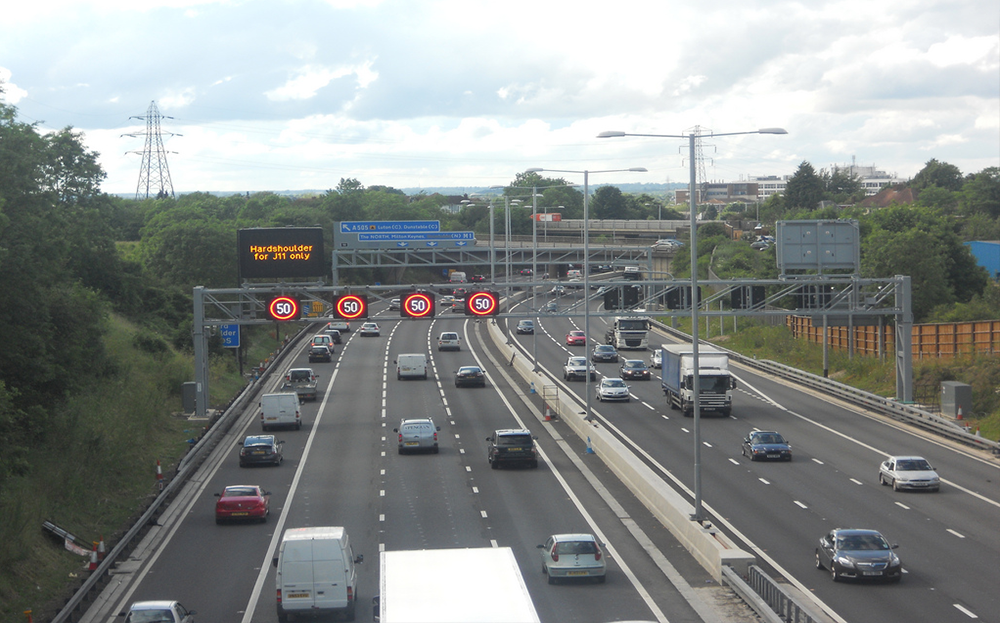 MOTORING organisations have criticised a police plan to help plug a budget hole by switching on speed cameras full-time on part of the M1.
---
Click to read car REVIEWS or search NEW or USED cars for sale on driving.co.uk
---
Olly Martins, the police and crime commissioner for Bedfordshire police, told MPs on Tuesday that because of government cuts to the force's budget, he was considering "maxing out" speed cameras on the M1. He hopes to bring in up to £1m a year in additional fines.
"I'm running out of levers to pull," he told members of the home affairs select committee. "I'm now looking at increasing what we raise by maxing out on the speed cameras on the M1. Strict enforcement of the speed limit could raise £1m, and that's better than losing 25 more police officers."
Under Martins's proposal, speed cameras would be permanently activated between junctions 10 (Luton airport) and 13 (Bedford and Milton Keynes) of the M1. At present they are switched on only when variable speed limits are in force.
Luke Bosdet, a spokesman for the AA, said: "There is a pact between the police and drivers that cameras are used for safety reasons and not for raising cash. The danger is that this change of policy risks breaking that pact."
Roger Williams, of the Alliance of British Drivers, said the proposal went against the principle of speed enforcement as a means of improving road safety. "It's a perversion  of justice and contrary to the police code of conduct," he said. "But it's not just happening at the M1; it's happening all around the country."
Martins's plan has been made possible by recent changes to the rules on how the money raised by speeding fines can be spent. Local authorities used to have to spend it on road safety schemes, but now some of the money could find its way to police forces to spend as they wish.
In addition, police officers can invite some speeding drivers to attend a speed awareness course rather than receive points on their licence. The police typically charge £100 for the day-long course.