Pedal to the metal: here comes the 2016 Volkswagen Golf GTI Clubsport
Offers up to 286bhp; costs under £30,000
---
Published 10 September 2015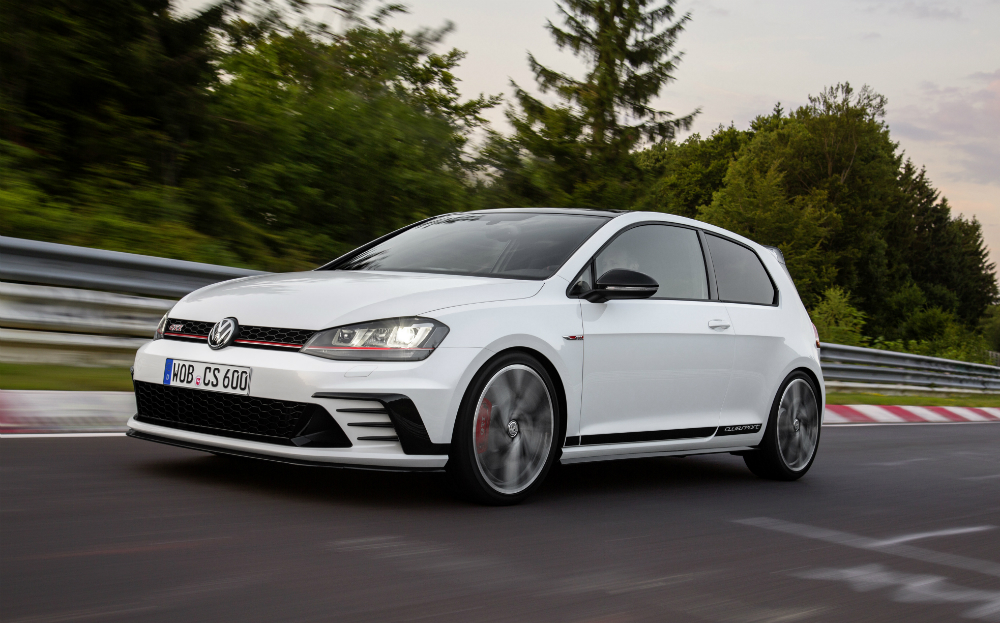 VOLKSWAGEN HAS put its pedal to the metal and turned up the heat of its Golf GTI, with a new high performance Clubsport version of its popular hot hatchback.
---
View the used Volkswagen Golf GTIs for sale on driving.co.uk
---
The new model comes after the German car maker found that its GTI, the car that launched the concept of a hot hatchback 40 years ago, was slipping down the running order, after new models from Ford, Honda, Renault and Seat powered past it with more potent engines.
Its answer — to be presented at the Frankfurt motor show next week — is the GTI Clubsport, which boasts a tuned 2-litre, turbocharged four-cylinder engine that can produce up to 286bhp for intense bursts of acceleration, or 261bhp at all other times. This enables it to zip from standstill to 62mph in 6 seconds – half a second faster than a standard 217bhp GTI – and the top speed is 155mph, a barely noticeable 2mph faster.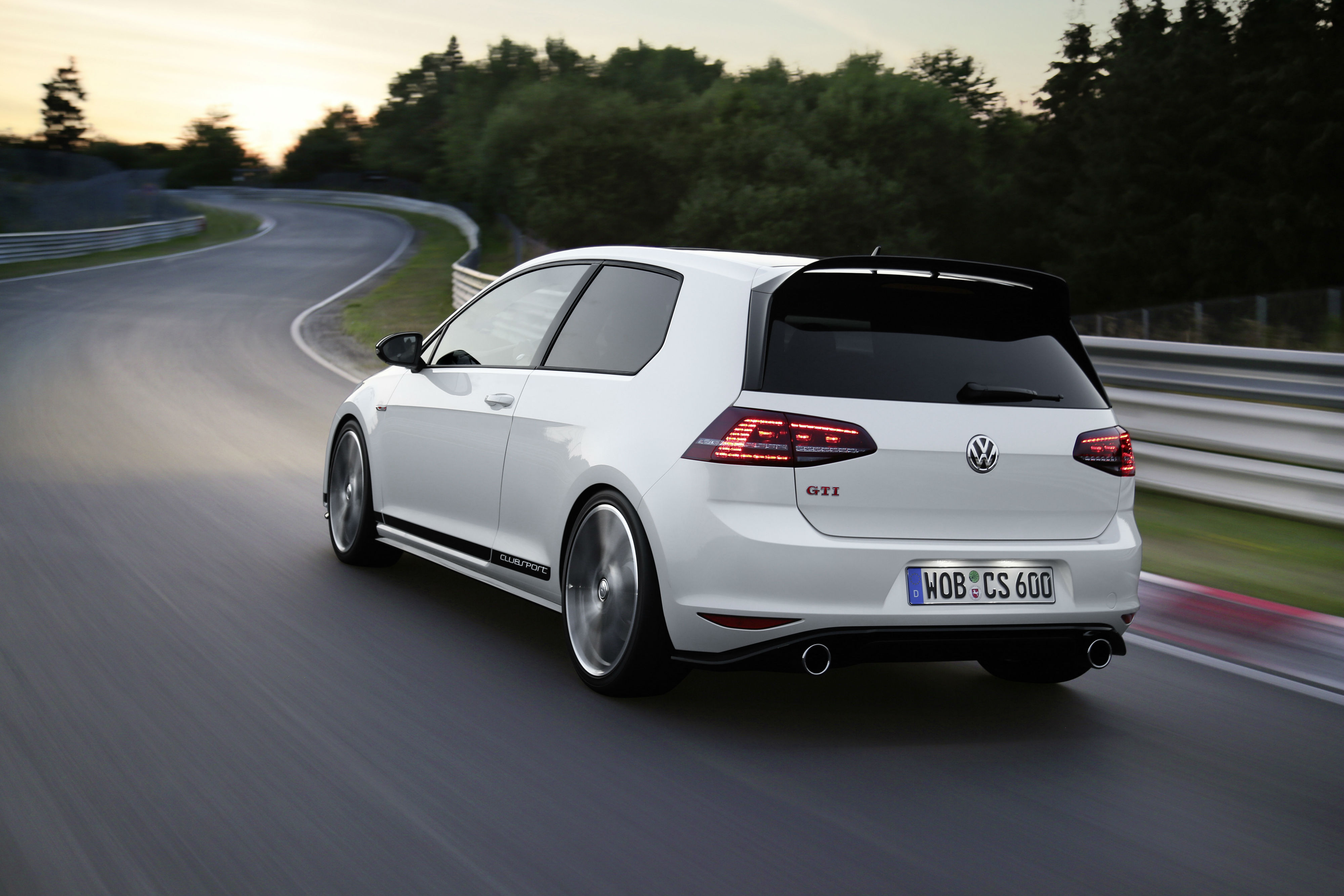 According to a spokesman for Volkswagen UK, the GTI Clubsport will be available to order in January and go into production from February, and approximately 2000 examples of the hot GTI will be allocated to British drivers. It will cost less than the Golf R, suggesting a price of under £30,000.
In addition to the tuned engine, Clubsport drivers will stand out of the GTI crowd thanks to a bodykit that, while not cringe-inducing like a Honda Civic Type R's, is attention-seeking for a Golf. Not that we're complaining.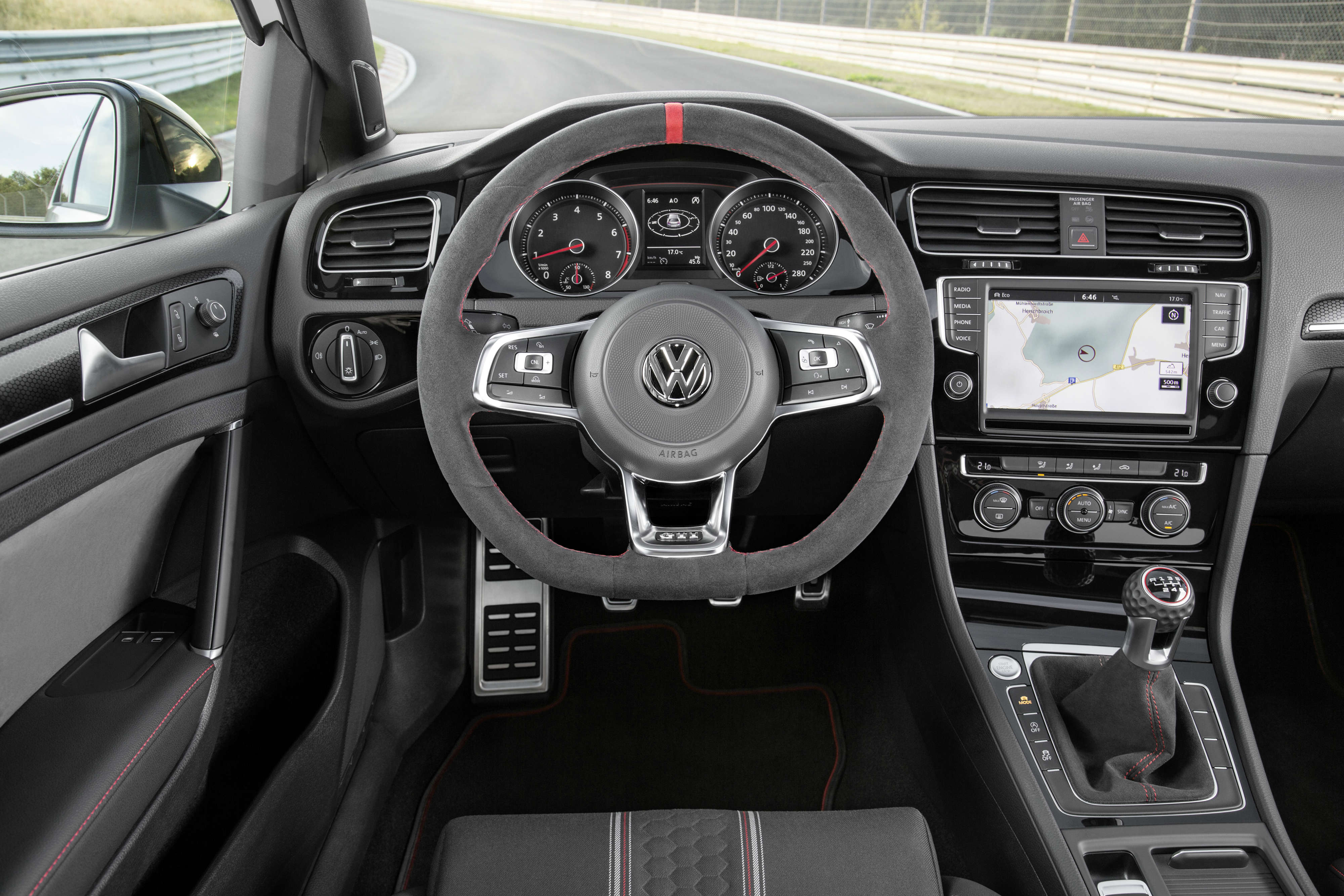 It will be available with a manual six-speed gearbox or six-speed DSG automatic system, and the interior features the usual hot-hatch touches, including deep sports seats, a golf ball-style gearnob (for the manual version) and an assortment of decorative touches that should raise a driver's pulse rate a notch or two. All that's missing is a manual handbrake; the days of drivers pulling a handbrake-turn in a hot hatch are becoming a distant memory.
Who is the hottest of them all? New Honda Civic Type R vs Ford Focus ST, VW Golf R, Megane Renaultsport 275 Trophy and Seat Leon Cupra 280
---
Click to read car REVIEWS or search NEW or USED cars for sale on driving.co.uk
---