No sign of mechanical failure in Top Gear helicopter crash, says report
The stunt was filmed for Top Gear South Korea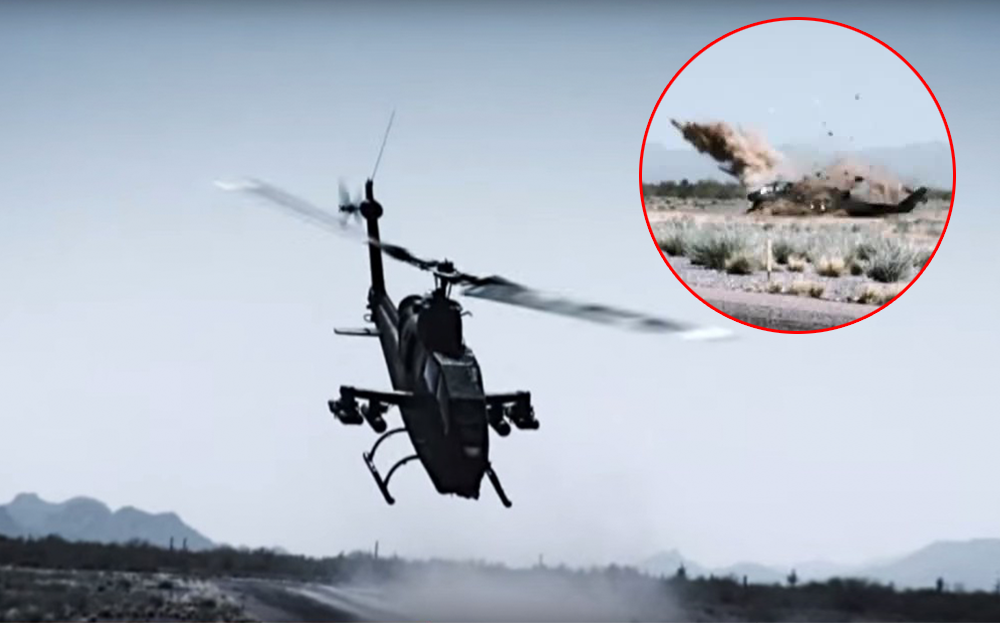 THREE YEARS after a spectacular crash involving a helicopter filming a segment for Top Gear, the official report on the causes of the accident has been published.
---
Click to read car REVIEWS or search NEW or USED cars for sale on driving.co.uk
---
The crash happened in Arizona in 2012 during the filming of a stunt for the Korean version of Top Gear, which pitted a Corvette ZR1 supercar against an AH1 Cobra in a race. Moments after the chequered flag fell, the pilot lost control at low altitude, sending the helicopter into a tailspin before it smashed into the ground. Footage of the incident shows the mounting panic of both the pilot and the driver of the car.
Early reports suggested that the helicopter had suffered mechanical failure resulting in a stall and sudden loss of altitude; however, according to the National Transportation Safety Board, which has now completed its investigation, no evidence for mechanical failure was found. According to its report, "a post-accident examination of the helicopter revealed no evidence of pre-impact mechanical malfunctions or failures that would have precluded normal operation".
It concludes that "the probable cause(s) of this accident [are] as follows: a flight control malfunction while manoeuvring for reasons that could not be determined." It notes that neither the pilot nor the operator of the helicopter submitted a full accident report.
The pilot and his passenger suffered minor injuries.
---
Click to read car REVIEWS or search NEW or USED cars for sale on driving.co.uk
---