News: Tewkesbury celebrates having roundabout of the year
At the second exit, pop the champagne
---
Published 30 September 2014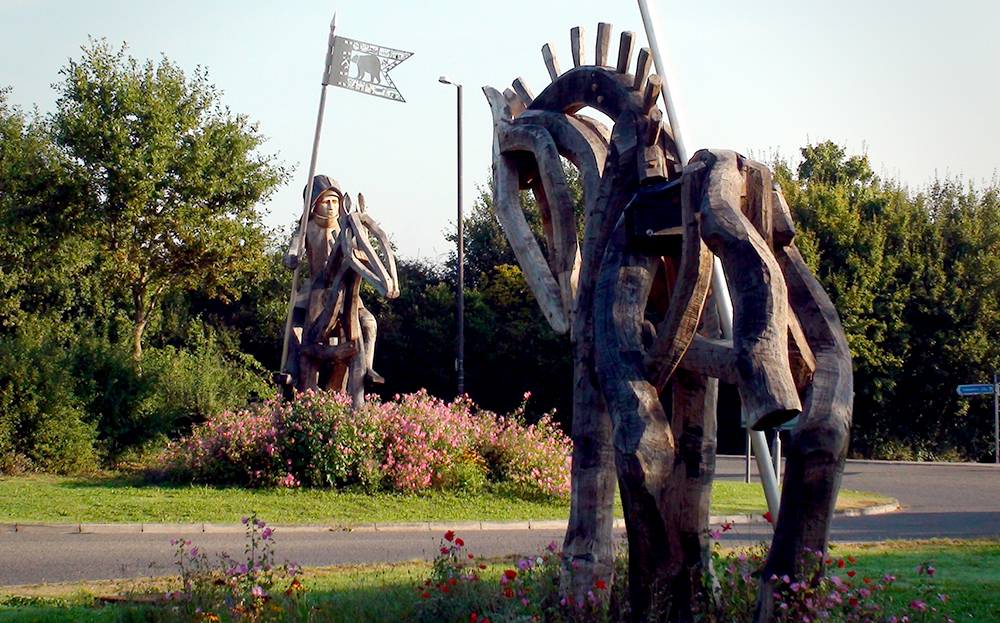 IT IS the location of an impressive road bridge designed by Tomas Telford and the theatre where Eric Morecambe died, and now Tewkesbury has a third claim to fame: the home of the UK's roundabout of the year.
The Stonehills roundabout, on the A38, will be the cover star on the Roundabout Preservation Society's 2015 calendar after it was spotted by president, Kevin Beresford.
---
Search for and buy your next car on driving.co.uk
---
Earlier this year, the roundabout was recognized as the site of the Battle of Tewkesbury, in May 1471, with the erection of two, giant oak sculptures.
One of the sculptures, created by Phil Bews and Diane Gorvin, and commissioned by Tewkesbury Battlefield Society, stands on the roundabout and represents the Yorkists. It is 5m high and depicts a knight on horseback carrying an 8m-long stainless steel lance, topped with a pennant.
"This is one of the most dramatic and imposing roundabouts I have ever come across."
The other sculpture is a riderless horse that stands on the opposite verge south of the roundabout facing the mounted knight. It, too, has a lance resting across its back but its head is bowed. It represents the defeated Lancastrian army.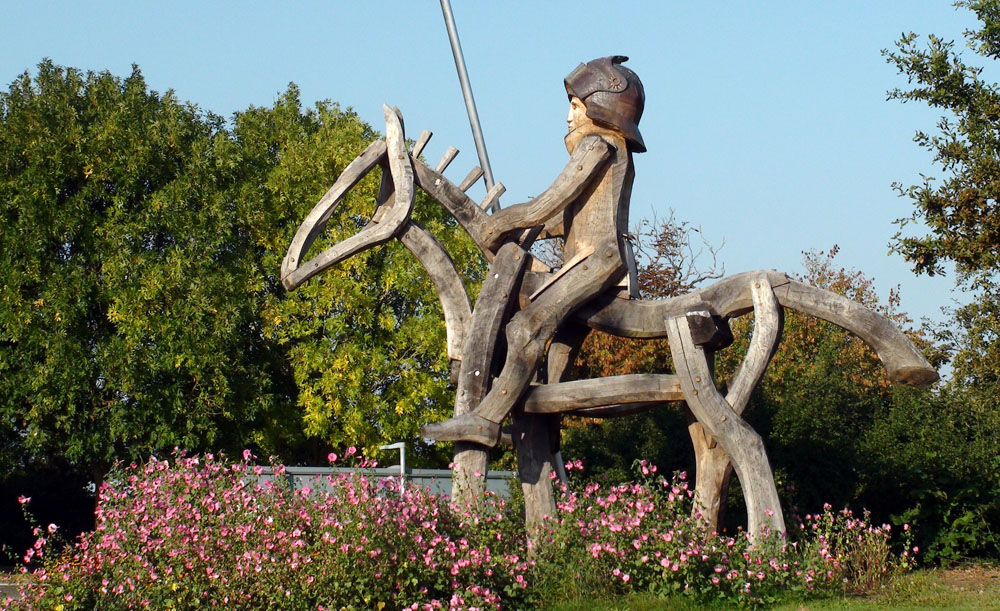 Beresford said: "This is one of the most dramatic and imposing roundabouts I have ever come across. The gigantic 12ft figure reminds me of the final scene in the cult film, The Wicker Man. It sums up what is so enchanting about roundabouts ‒ anything can go on a roundabout, which is the reason the British love their traffic islands."
*The Battle of Tewkesbury was one of the decisive battles of the Wars of the Roses in which the houses of York and Lancaster fought for control of England. With the defeat of the forces of Lancaster, King Edward IV assumed the throne.