News: Suzuki US recalls Kizashis over spider invasion
Down came the spider – and blew up the car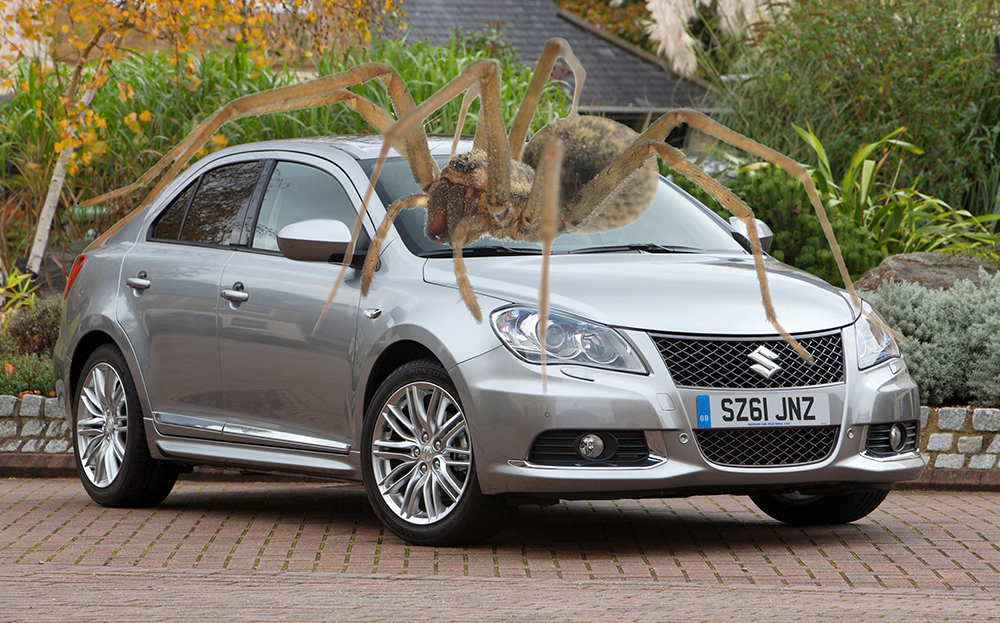 IT MEANS "omen" in Japanese and perhaps Suzuki is now regretting it ever called its slow-selling saloon the Kizashi: models in the US have been recalled due to spider webs blocking fuel tank vents.
The country's NHTSA, which monitors vehicle safety, says around 19,000 Kizashis built from October 2009 to July 2012 are affected. The problem involves spiders spinning a web in the car's evaporative canister vent hose. The agency says this could cause an imbalance in pressure in the tank, leading to it fracturing and leaking fuel, which might catch fire.
It might all sound a little far-fetched but for the fact that seven incidents were reported to the NHTSA between 2011 and 2013, and a further one this year. There are no reports of accidents or injuries.
Suzuki will replace the vent hose in affected cars with one that has a filter in it to keep the spiders out.
A spokesman for Suzuki in the UK said only 350 Kizashis were sold in this country and that it had not received notice from VOSA, the vehicle safety agency, to check or replace their vent hoses.
---
Search for and buy used Suzukis here (spiders not included)
---