News: Supercar buyers gazumped if they don't go big on options
No £6,000 racing stripe, no car
---
Published 17 November 2014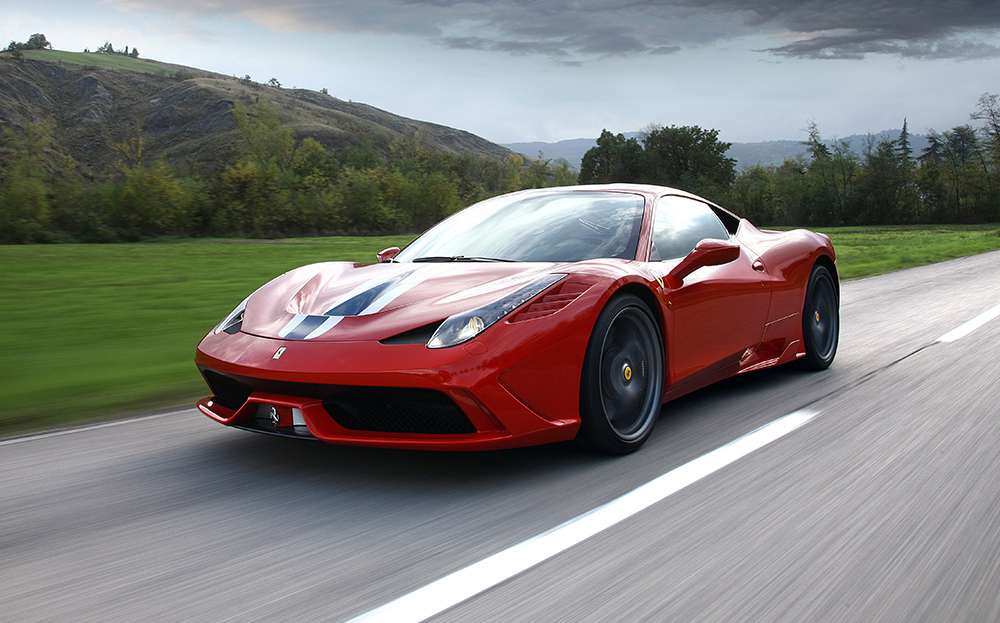 BUYERS OF new cars are used to being encouraged to add optional extras by the salesman, but some high-end dealers are taking the practice to a new level. Supercar buyers are being told that unless they add options worth tens of thousands of pounds they could lose the chance to buy the car.
One of the worst-affected cars is the Ferrari 458 Speciale, which costs £208,090 in standard form. Because it is so popular, dealers are warning customers that their place on the waiting list is in jeopardy unless they spend more money on items such as a rear parking camera at £2,000, prancing horses embroidered on both headrests at £720 and racing livery — including a bonnet stripe — at £6,720.
Tim Marlow, director of Magnitude Finance, which specialises in loans for expensive vehicles, said one customer was told to increase the number of options he wanted in order to guarantee delivery. "It did come as a bit of a surprise," said Marlow. "The final price was £20,000 more than he had expected. If you walked into a Ferrari dealership and said that you wanted a car without any options, they would probably laugh at you."
Dealers deny they are forcing buyers to spend more or risk losing out. "With the Speciale we have more demand than we have cars," said Chris Harris of the HR Owen dealership group, whose franchises include Ferrari, Lamborghini and Rolls-Royce. "The way we manage it is by looking at long-term loyalty."
Ferrari said dealers were allocated a limited number of cars from the production run and it was up to them how they were doled out.
---
Search for and buy your next car on driving.co.uk
---