News: Skoda reveals the thoroughly sensible new Superb
Put on your comfy trousers and stretch out in the roomiest car in its class
---
Published 18 February 2015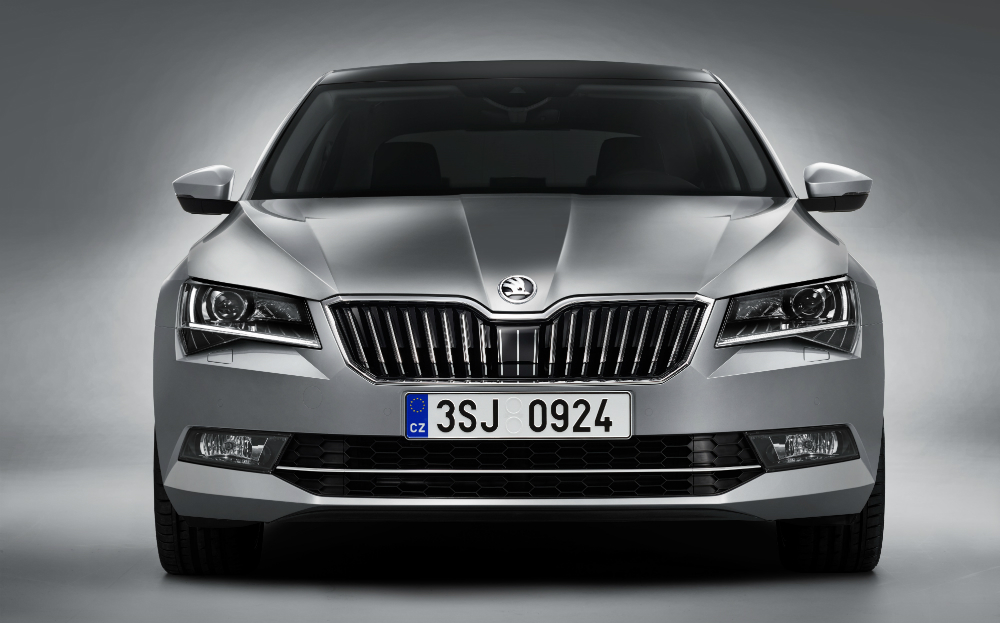 SOME CARS are so hot they require fireproof trousers to drive, but the new Skoda Superb is so sensible it should be sold with a pair of grey Farah slacks. The largest, most expensive model in the Skoda range has been given a complete makeover in an attempt to convince drivers of cars with a posh badge on the bonnet – namely Audi, BMW and Mercedes – that they should consider it, if only because it could save them some money.
---
Search for and buy your next car on driving.co.uk
---
The new model will be shown in public for the first time at the Geneva motor show. It is said to boast the most spacious interior of any car in its class, with more legroom and elbow room than the last model. That's saying something, given that the last Superb was accommodating enough for a spot of impromptu yoga in a layby.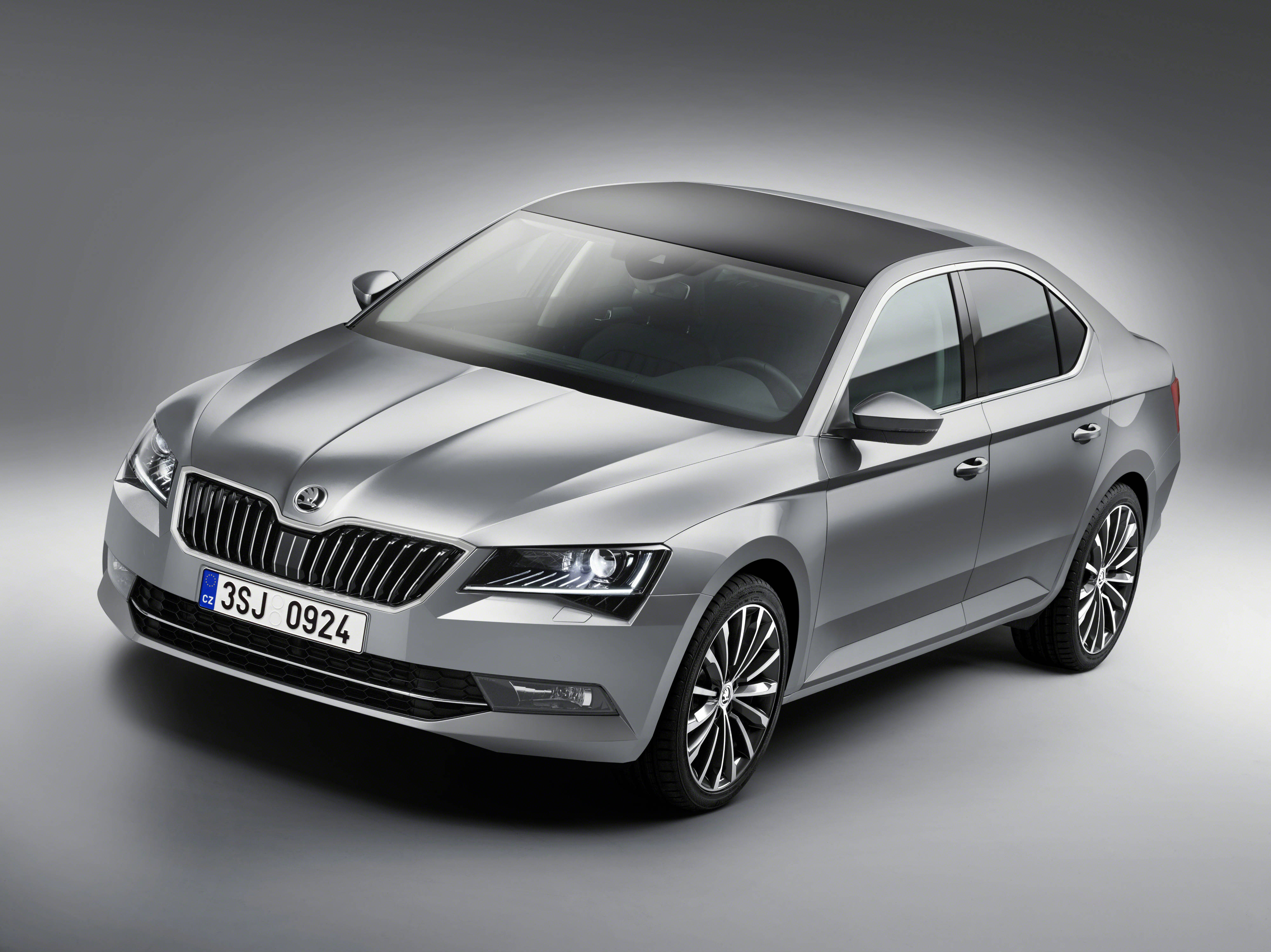 Many of its technical innovations are shared with the latest cars from Volkswagen. With its dynamic chassis control system, it is the first Skoda to offer driving modes, and one of the signature features of the Superb – umbrellas that fit inside the door frames, a detail shared with the Rolls-Royce Phantom – has been moved from the back doors to the front, a sign that Skoda drivers prefer to sit up front.
One feature that has been banished to the bin is the dual-function tailgate that could be opened like that of a saloon or a hatchback. The third-generation Superb has a conventional hatchback arrangement. At least the boot is ample, with 625 litres of luggage space.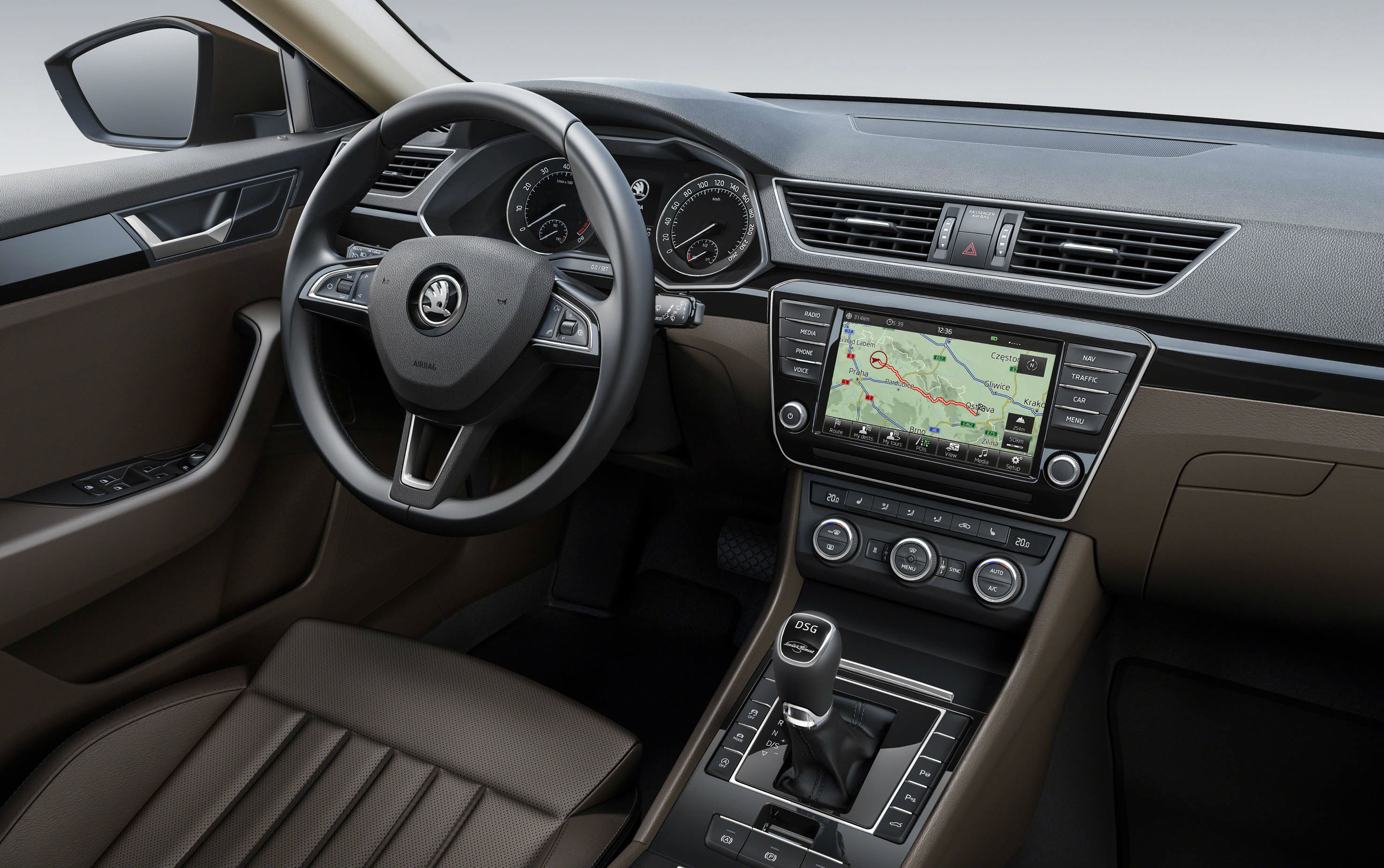 The Superb range will offer a wide choice of diesel and petrol engines, the most economical being a 118bhp 1.6-litre diesel expected to emit less than 100g/km of CO2, making it tax-efficient for company-car drivers and exempt from road tax.
Even the more powerful 148bhp 2-litre TDI will emit just 106g/km of CO2, making it likely to be the most popular choice with company car drivers looking to balance low tax levels with good driving performance.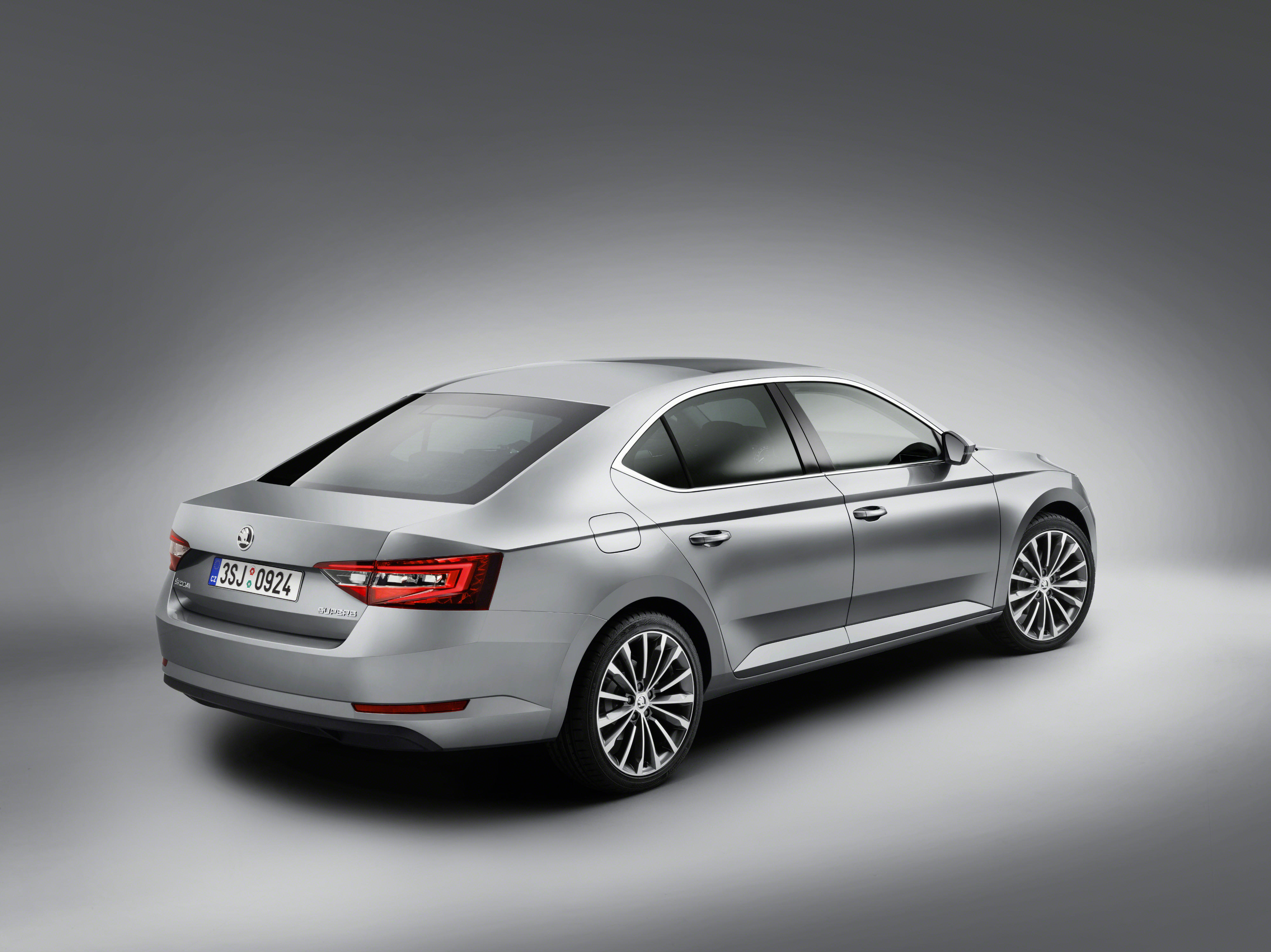 Skoda will offer British buyers the choice of S, SE, SE-L and Lauren & Klement trim levels, and even the most basic S will come with a 6.5in colour screen, dual-zone climate control and an emergency braking system for slow-speed driving. Mirrorlink smartphone integration and 4G-based in-car wi-fi will be available in the SE and higher-spec versions.
Prices have still to be confirmed but are expected to start at £20,000. The Superb will go on sale in June, but deliveries won't start in Britain until September.