News: Sales of new cars accelerate with help of finance deals
Ford Fiesta the UK's most popular car for the sixth year
---
Published 12 January 2015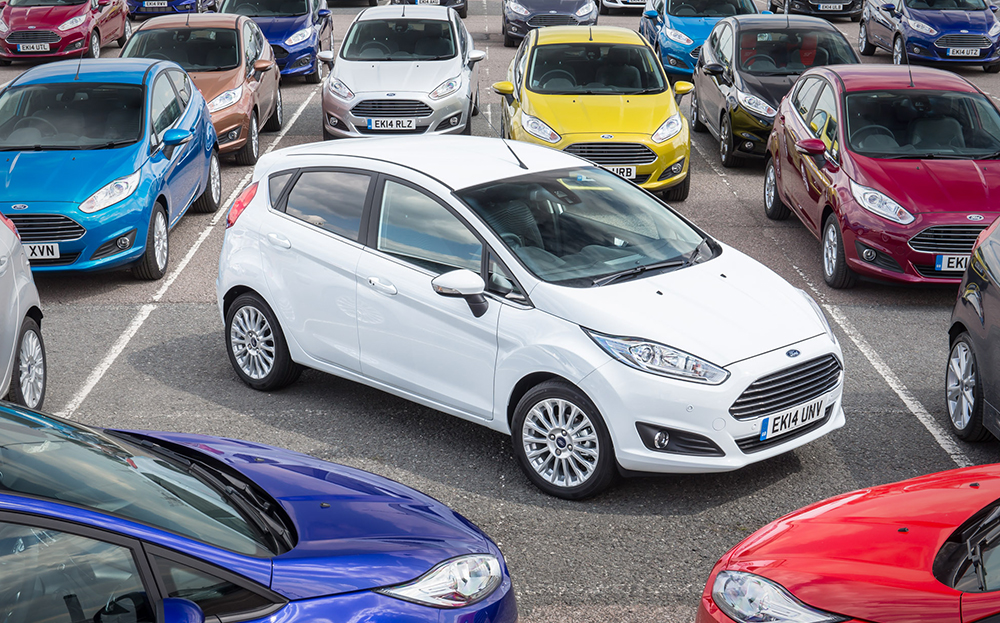 NEW-CAR dealers celebrated their busiest 12 months for a decade last year, selling almost 2.5m models — an increase of 9.3% on 2013.
For the sixth year in a row, the Ford Fiesta was Britain's most popular car, with more than 130,000 hitting the road in 2014, according to end-of-year figures from the Society of Motor Manufacturers and Traders (SMMT). The number of plug-in cars bought last year rose fourfold to 14,518.
The boom was driven in part by soaring numbers of vehicles bought with finance deals. The Finance and Leasing Association, which represents firms offering credit, said data from its members showed that 75.9% of new cars bought privately were sold with a finance deal.
The SMMT predicted that the volume of sales would continue in 2015 thanks to the launch of 120 new models, including revamps of popular cars such as the Ford Mondeo and Volvo XC90 and the arrival of Jaguar's small executive saloon, the XE.
---
Search for and buy your next car on driving.co.uk
---