News: Rowan Atkinson fails to find buyer for £8m McLaren F1
Bean counter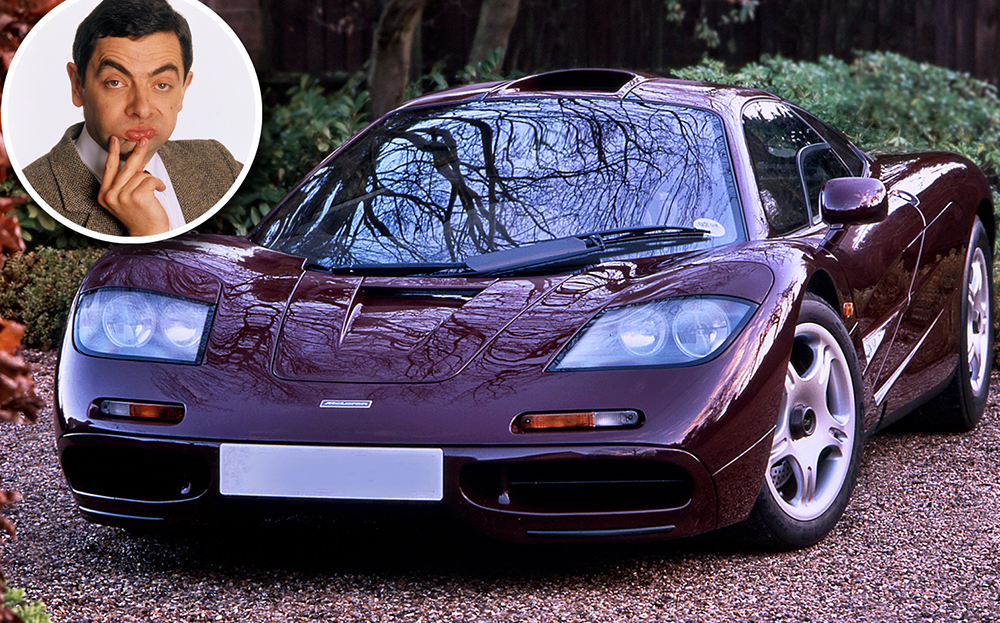 EVER GET the feeling you may have priced it a little high? Rowan Atkinson's McLaren F1 hypercar has yet to find a buyer after four months on the market.
The car was first listed for sale in January with a reported price tag of £8m. According to David Clark, of the dealer Taylor & Crawley, which is selling the 241mph F1, it has attracted several interested parties but none has yet come up with an acceptable offer.
---
Search for and buy your next car on driving.co.uk
---
Despite being in pristine condition, the vehicle, which the comedian bought in 1997 to celebrate the success of Mr Bean, has been involved in two high-profile crashes.
Atkinson, 60, first pranged the three-seater in 1999 by hitting a Rover Metro in Lancashire.
Then in 2011 he lost control of the car on a slippery bend on the A605 near Peterborough and smashed into a tree.
The second crash ended in what is thought to be Britain's highest single-car insurance payout, with McLaren's bill for rebuilding the vehicle coming in at £900,000. It also pushed up Atkinson's annual insurance premium to an estimated £60,000.
Atkinson put the car up for sale after an expensive divorce from his wife of 23 years. The McLaren F1 is rapidly becoming one of the most desirable collector's cars: last year a red version was sold in California for £5.36m.