News: Porsche launches go-faster Boxster and Cayman GTS variants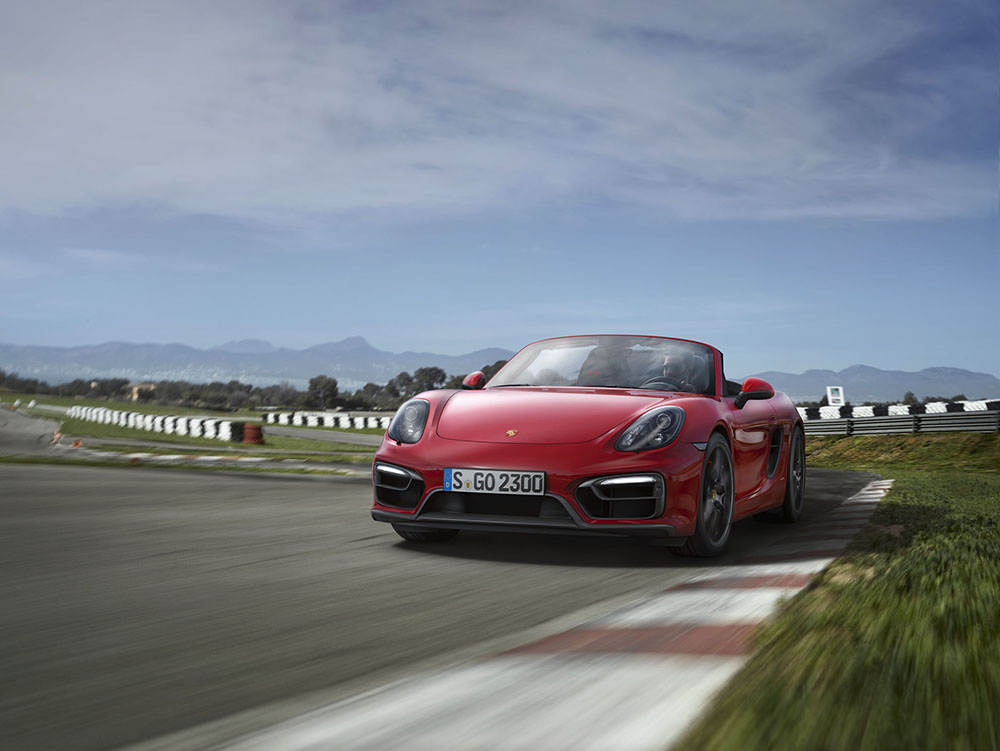 FOR THOSE who crave even more performance than the S-variants offer, Porsche has launched GTS versions of its Boxter and Cayman models. Both sport the S-models' regular 3.4-litre, flat-six engine, re-tuned to provide an extra 10bhp and 7lb ft torque.
In the case of the Boxster GTS that means raised outputs of 325bhp and 272lb ft, sufficient to propel the car, when fitted with Porsche's optional PDK automatic transmission, to 62mph in 4.7sec, compared with 5.0sec in the Boxster S.
---
Search for and buy a used Porsche Boxster on driving.co.uk
---
The Cayman GTS is no sluggard either, cracking the same sprint in 4.6 seconds thanks to its new, higher outputs of 335bhp and 280lb ft. This compares with 4.7 seconds in the previous-generation Cayman R.
Along with their power increases, the new GTS models benefit from the Porsche Active Suspension Management  (PASM) system and Sport Chrono package, together providing a lowered ride height, adaptive suspension, and sharpened steering and handling responses.
In addition to their GTS badging, the new cars are distinguished from S models by blackened bienon headlights, and tweaked front and rear ends.  Sales start in May with the Boxster GTS costing £52,879 and the Cayman GTS £55,397.
---
Search for and buy a used Porsche Cayman on driving.co.uk
---