News: One pearly pink Bugatti Veyron on sale for £895,000
One careful lady owner kept Bugatti Veyron in the the pink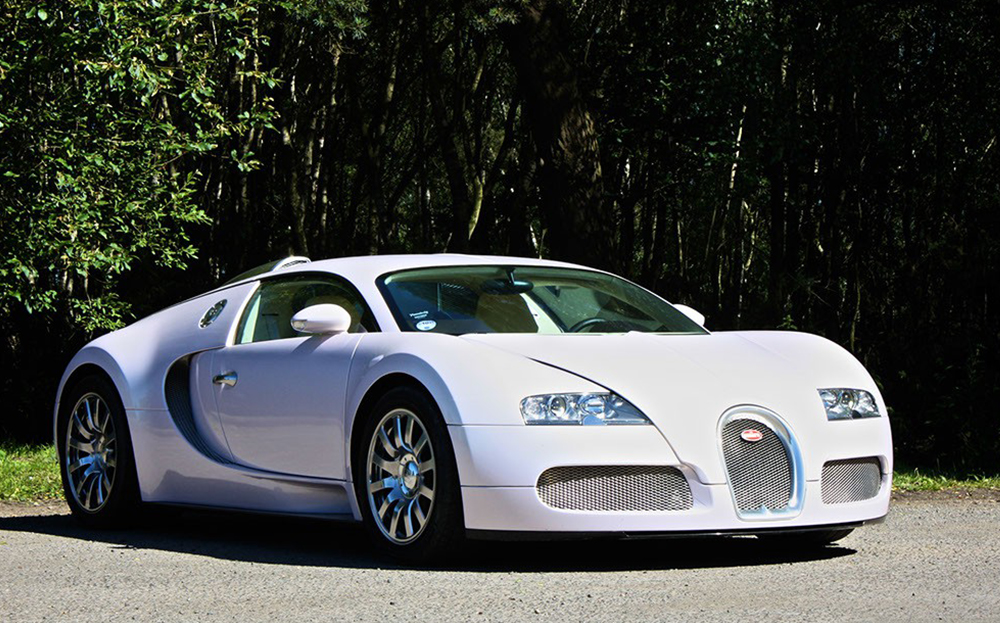 A LOW-MILEAGE runner with comfy seats and one lady owner: they are the sort of attributes that might set you sniffing around a second-hand car at a vehicle supermarket. But can it persuade buyers to part with the best part of £900,000 for a Bugatti Veyron?
One car dealer is advertising a used version of the 253mph hypercar with just that description, perhaps to distract from the light pink pearlescent wrap (described as light viola pearl) applied over the car's paintwork, which may not be to all tastes.
The mileage suggests that it really may have just been used to pop to the post office: although the car was first registered in 2009, it has only 4,500 miles on the clock.
"Advertising a car as having one lady owner is the salesman's adage," said Tom Wareham, a director of SuperVettura Sunningdale, the Berkshire dealer that is selling the car. "It looks quite funny, but in this case, it does let people know that they can buy it for their wife."
Wareham bought it from the original owner and said there had already been interest from buyers, despite the £895,950 price tag, the colour and the description — which new research suggests could alienate buyers rather than attract them.
A survey of 100 people conducted for the vehicle information service HPI found that the phrase "one careful lady driver" was the worst car ad cliché, followed closely by "baby forces sale", "genuine reason for sale", "first to see will buy" and "mint condition".
---
Search for and buy used car here
---