News: More than half of drivers admit to speeding and tailgating on motorways
With their lower accident record, motorways and dual carriageways are regarded as safer than A-roads but a survey of drivers shows speeding and tailgating are rife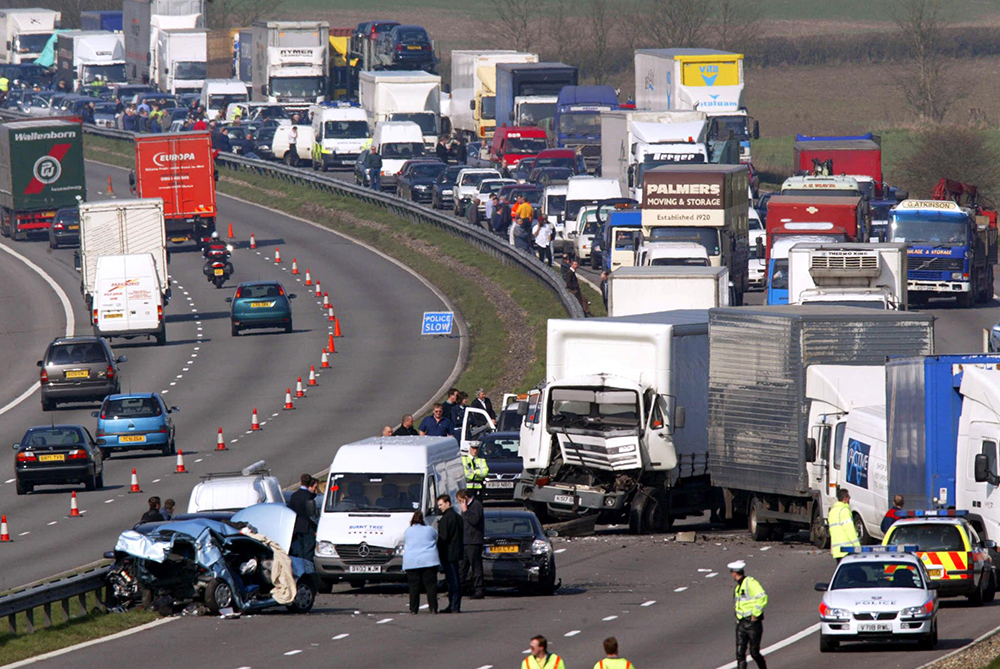 WITH THEIR lower accident record, motorways and dual carriageways are regarded as safer than A-roads but a survey of drivers shows speeding and tailgating are rife, meaning that when accidents do happen on these faster roads, they are more likely to be fatal.
The survey, by Brake, a road safety charity, and insurers Direct Line, found that 60% of drivers break the speed limit by 10mph or more on motorways and 70mph dual carriageways. Six in 10 (57%) of the drivers surveyed also admitted to driving too close to the vehicle in front, otherwise known as tailgating.
At the same time, almost all drivers said they worried about other drivers tailgating them on motorways.
Because of the faster speeds involved, crashes on 70mph roads are more than twice as likely to result in death as crashes on roads with lower speed limits. In 2012 there were 88 deaths and 654 serious injuries on UK motorways.
Driving too close and too fast gives drivers little time to react, risking devastating crashes said Brake. To allow themselves time to react and to brake, it advised drivers to keep at least a two-second gap between themselves and the vehicle in front, extending this to four seconds in wet weather or poor visibility.
To calculate the two-second safety gap, known as the "two-second rule", experts recommend drivers identify a fixed marker such as a road sign. As the vehicle in front passes it, they should count to two seconds. If they pass the same marker before reaching two seconds, they should slow down and re-calculate the gap further down the road.
Julie Townsend, deputy chief executive of Brake said: "There are no two ways about it: ignore the two-second rule or the speed limit on motorways, and you're putting yourself and others at risk of a horrific crash."