News: Life-size Lego car follows the yellow brick road (video)
Building a car is child's play
---
Published 23 December 2013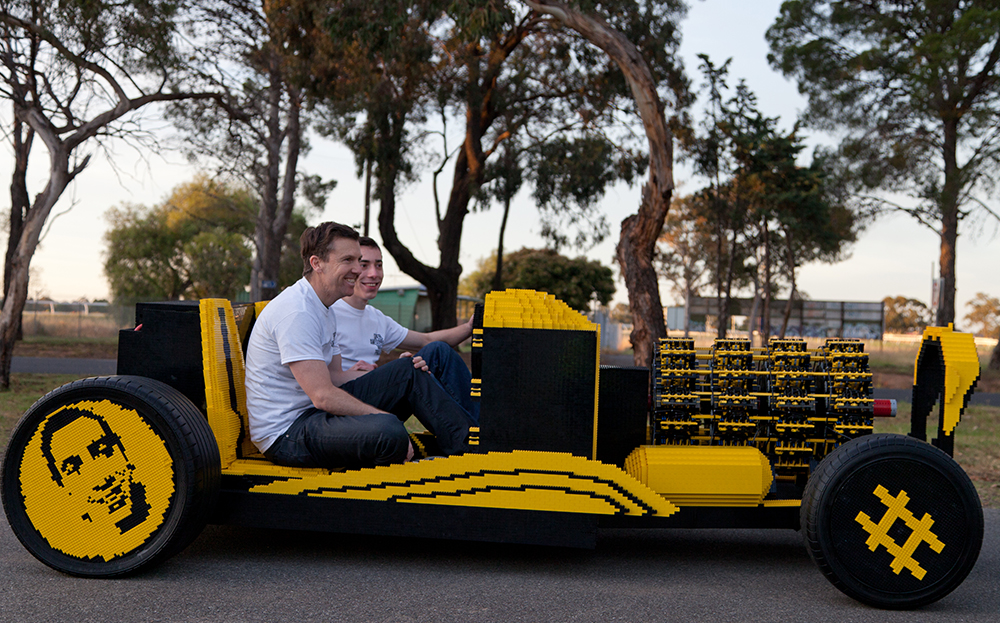 IF YOU are one of the thousands of parents dreading a mammoth day of Lego-building on Wednesday then look away now. A life-size car made from half a million of the plastic blocks has hit the road after 20 months of painstaking work.
The Super Awesome Micro Project's engine — made entirely from Lego — features 256 pistons and uses compressed air to propel the car at up to about 18mph. The car features a windscreen made out of clear blocks and doors that can be either opened or unclipped. The car's creators claim just seven different brick sizes were used but some components, including the wheels and driveshaft, were made from conventional materials.
The car was assembled by Raul Oaida, 20, in Romania. Its co-creator, Steve Sammartino, 40, of Melbourne, Australia, hopes to publish the blueprints of the £32,500 design, which could allow anyone to buy the biggest Lego kit in the world. Just keep him away from the Meccano.