News: Ladyland blogger creates traffic warden Hallowe'en outfit for children
Forget ghosts and zombies; this is terrifying
---
Published 30 October 2014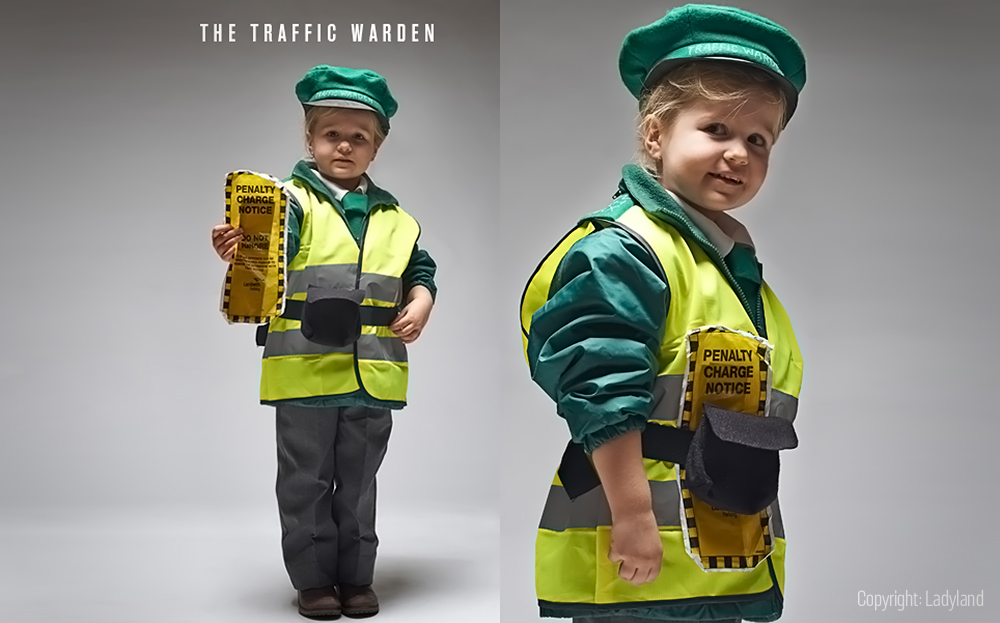 THIS HALLOWE'EN, forget zombie, werewolf and ghost costumes for your children. If you want to give people a proper scare while trick-or-treating, knock up a traffic warden outfit.
That's the advice of the London-based blog Ladyland, which came up with the traffic warden as one example of costume ideas inspired by the terrors of the capital.
Emma Scott-Child, an art director and graphic designer, wrote: "You'll find her hiding out behind a hedge waiting for her moment to book you just as you come back from your doctor's appointment. She doesn't want to talk about it, she's just doing her job, she's already printed the ticket, you'll have to take it up with Lambeth council."
Chilling stuff, we think you'll agree.
The costume is a mix of pieces picked up from various sources, including Argos (school trousers), Halfords (safety vest) and Lambeth council (parking ticket, says Scott-Child, the reluctant recipient).
The traffic warden is one of seven outfits posted on ThisisLadyland.com. The others include the hipster, the hoodie, the estate agent (another favourite of ours) and the pigeon. Click here to see the full set.
 Photo credit: Dee Ramadan / Ladyland