News: Hyundai launches salesman-free dealership in Bluewater
Not a sheepskin jacket in sight
---
Published 30 September 2014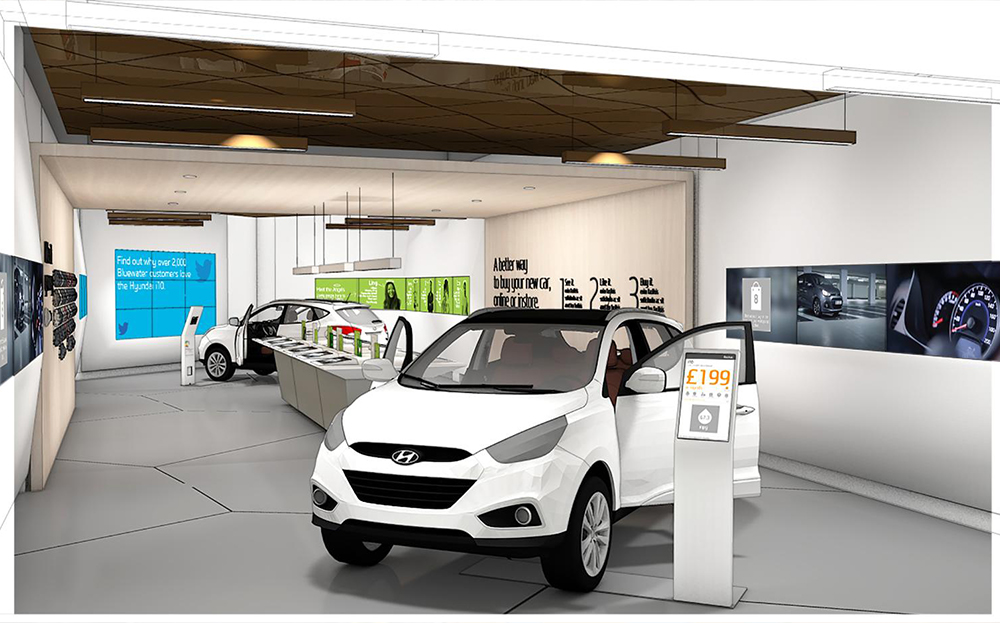 ARTHUR DALEY would spin in his grave. Hyundai is opening a retail centre where customers can choose and by their new car without once speaking to a sales person.
The Rockar Hyundai store will be located in Bluewater, one of Europe's largest retail parks, in Kent. So-called Hyundai Angels will welcome customers to the store but thereafter, visitors are free to browse among the showroom cars, before then configuring and choosing their new Hyundai, and getting a finance quotation, online in the store. The only time they need interact with a Hyundai person is when getting a price for their part-exchange, arranging a test drive or collecting their new car.
---
Don't know your BHPs from your MPVs? Click to take a look at our car jargon buster
---
Hyundai, which developed the new store with Rockar, a car retail specialist, claims it is the first of its type in the world.  It says that 93% of people research their next new car online, and only visit the dealer when they want to purchase. The new store aims to replicate the online shopping experience, right down to never having to speak to a salesperson, an encounter that Hyundai, which has 154 conventional dealerships around the UK, says customers can find "intimidating".
The Hyundai store isn't the first to be located in a retail centre, however. Last year, Tesla opened its first UK showroom in the Westfield shopping centre in White City, London. So-called product specialists guide customers around the models on display in what Tesla describes is an "interactive environment". Test drives from the store are available by appointment.
Meanwhile, Audi opened its first virtual showroom in central London two years ago. Called Audi City, customers can choose and configure a new car, presented in life-size on large screens. Unlike the Rockar Hyundai store, an Audi representative takes the customer through the purchase process.  In its first year, 50,000 people visited the new showroom.
---
Search for and buy a used Hyundai on driving.co.uk
---