News: Four-wheel-drive Jaguar F-type AWD debuts in Bloodhound SSC radio test
Big Cat and Bloodhound make an odd couple
---
Published 06 November 2014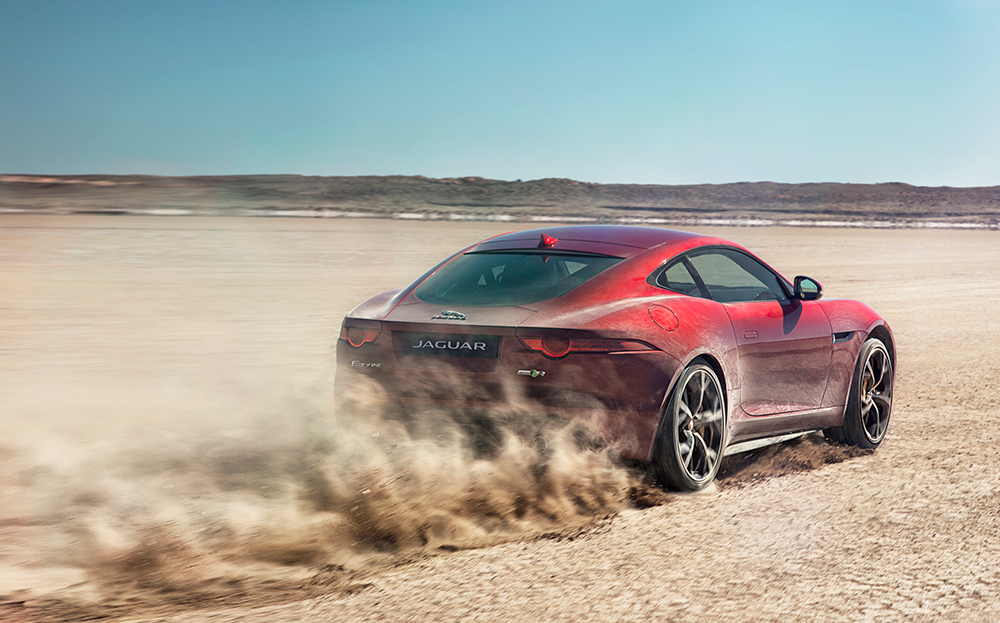 JAGUAR HAS given its four-wheel-drive F-type a spectacular debut on the Hakskeen Pan, a dry lake bed in South Africa, as part of a vital communications test for the Blooodhound SSC 1,000mph speed record attempt.
---
Search for and buy a Jaguar on driving.co.uk
---
Four-wheel drive is one of a number of new features that will increase the number of versions of Jaguar's gorgeous F-type sports car from six to 14 next year.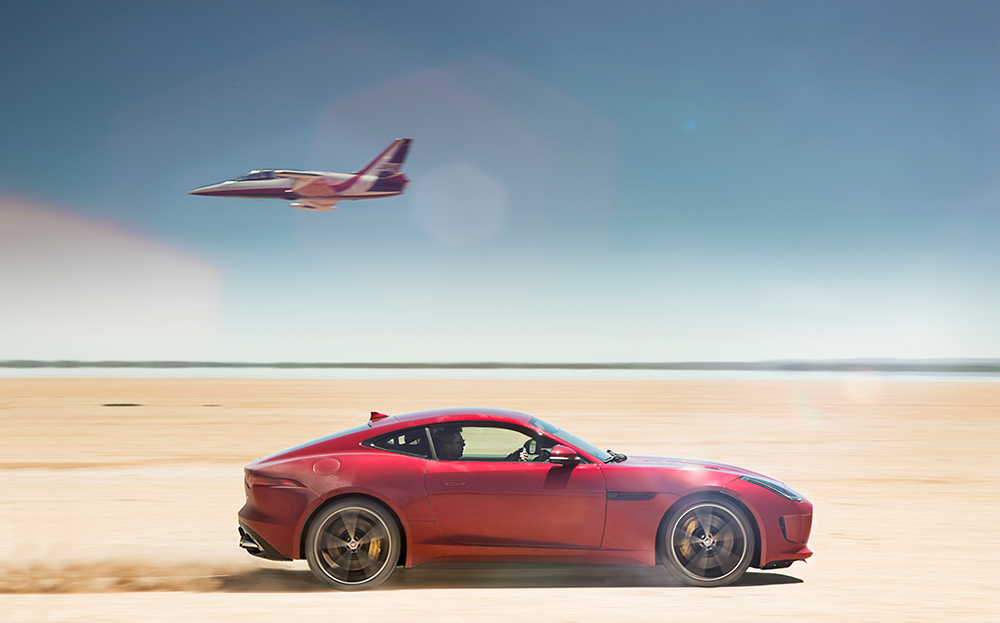 The AWD F-type R coupé, the hottest version of the model, was fitted with the same radio equipment as the jet and rocket-powered Bloodhound SSC and then driven at its 186mph top speed towards a similarly equipped jet aircraft flown at 500mph in the opposite direction, just 50ft above the ground.
The combined closing speed of almost 700mph was used to simulate the conditions the radio system will have to work in, allowing communication between Andy Green, driver of the Bloodhound SSC, and the ground crew in the Hakskeen desert just 12 months from now.
At the wheel of the AWD F-type was Richard Noble, the Bloodhound project director and former world land-speed record-holder, who said: "We are absolutely delighted to announce Jaguar as a main partner to the Bloodhound project.
"This is a fine match – Jaguar is very strong on innovation and, with its huge drive in advanced technology and education and motor sport track record, we have the perfect partner. Together we have developed outstanding inter-team synergy. We are proud to carry the Jaguar branding on Bloodhound SSC."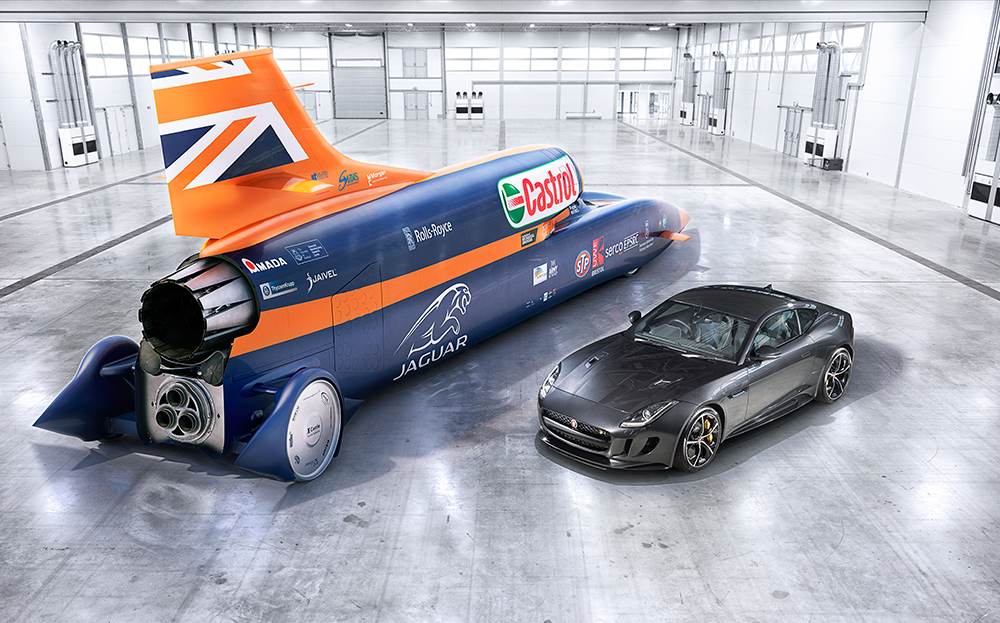 The updated F-type will debut at the LA motor show on November 19.