News: Fisker returns with 720bhp Galpin Ford Mustang special edition
Rocket is right
---
Published 24 November 2014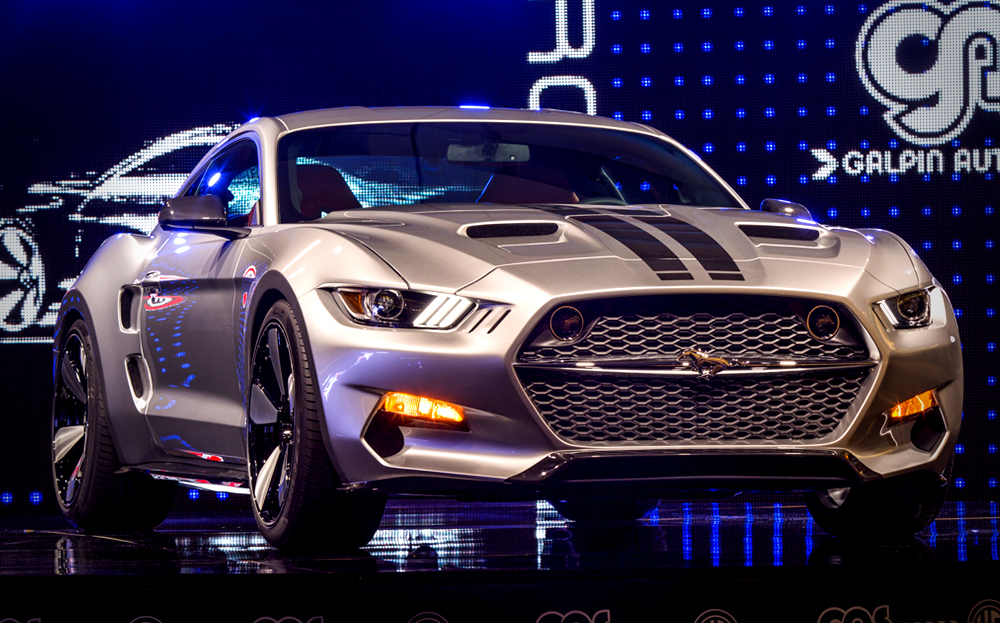 AN ALL-NEW Ford Mustang will grace UK roads for the first time next year but before we've had time to admire the flared wheelarches and aggressive bodywork at a local showroom, Henrik Fisker, the car designer and businessman, has already unleashed a potent special edition that makes the standard version look a bit tame.
Fisker, who was responsible for the BMW Z8, Aston Martin DB9 and clever (but ultimately doomed) Fisker Karma "extended-range" electric sports car, hopes to attract those elite buyers looking for a bespoke, limited edition muscle car with the Galpin-Fisker Rocket.
---
Don't know your BHPs from your MPVs? Click to take a look at our car jargon buster
---
Despite sharing the basic underpinnings of new Mustang, this hulking brute features entirely revised carbon fibre body panels and a tuned version of the 5.2-litre V8 engine that is said to develop somewhere in the region of 720bhp; an increase of more than 300bhp over the standard V8-powered Mustang (and more than 400bhp over the 2.3-litre Ecoboost version).
Unveiled at the LA Auto Show last week, Henrik Fisker and partner Galpin Ford said the Rocket would cost around $100,000 (£64,000) when it goes on sale next year, which isn't bad considering the angry beast gets a revised leather interior, carbon flourishes throughout and the aforementioned supercar-bothering engine upgrades.
But those not keen on Fisker's work only had to wander to the Ford stand last week where the automotive giant had its very own Shelby Mustang GT350 on display.
Decked out in brilliant white paint with classic blue striping that echoed the muscle cars of the 1960s, the big Shelby Mustang cut an imposing figure and with 500bhp on tap from the 5.2-litre V8, it's likely to be fast, too.
It's also rumoured to cost around $50,000 (£32,000), which could sway those erring over Fisker's audacious creation.
---
Search for and buy your next car on driving.co.uk
---