News: Facelifted Mercedes B-class includes Tesla-developed electric version
New face, restyled fascia and prices from £22,575
---
Published 12 September 2014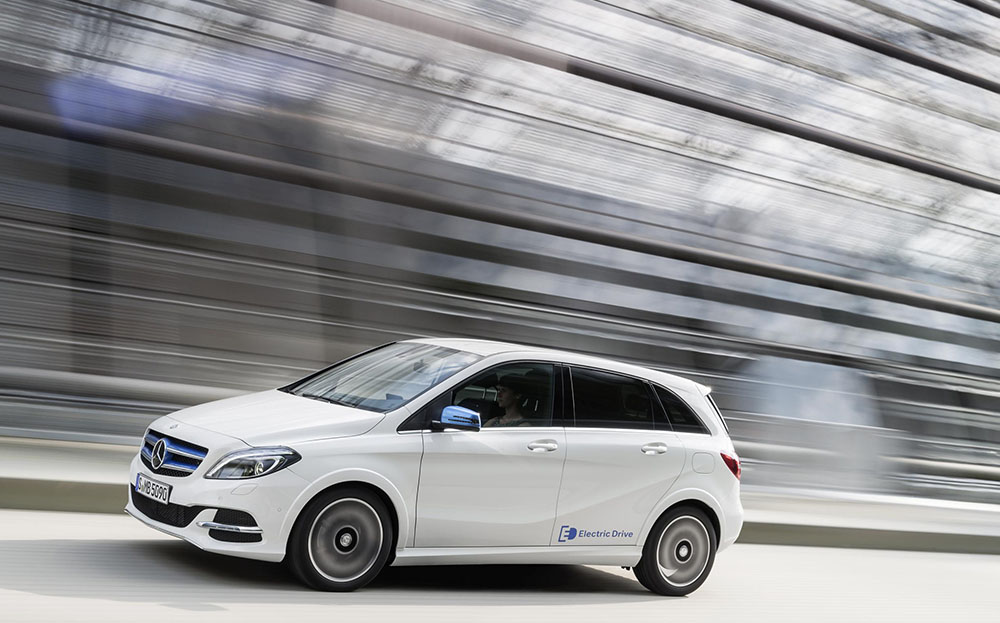 AN ALL-ELECTRIC model, developed in partnership with Tesla, is the highlight of the facelifted Mercedes B-class range being unveiled at the Paris show.
The new model, called the B-class Electric Drive, exploits the model's "sandwich" floor construction to accommodate a lithium-ion battery with no loss of passenger or load space. The 16.6kWh electric motor produces 174bhp and 251 lb ft torque, enough to propel the car from 0-62mph in 7.9sec and on to a top speed of 99mph. The maximum range is 115 miles. Three driving modes allow the driver to choose between full regenerative braking when coasting, less noticeable regen braking and zero regen braking for unhindered progress.
The Electric Drive, which weighs around 300kg more than standard B-class models, uses a less powerful version of the powertrain from the Tesla Model S. Its performance contrasts with the Tesla Model S's maximum range of 306 miles, when fitted with the larger 85kWh battery, 0-62mph in 5.4sec and 125mph top speed.
Daimler, the parent company of Mercedes, has a small equity stake in Tesla, which is why it has been able to develop the car with the help of the California-based company. Reports suggest Mercedes rejected creating an all-new electric car on the lines of the BMW i3 in favour of an existing model, at least while demand for electric vehicles remains at present levels.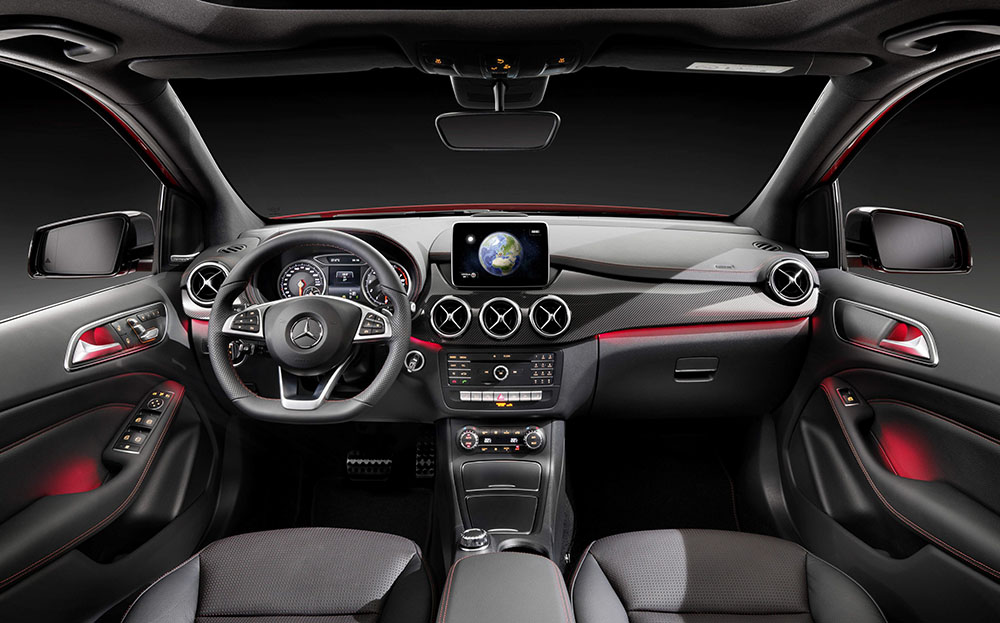 In addition to the Electric Drive, the facelifted B-class is available with a choice of diesel and petrol engines, the former ranging from a 120bhp 1.6-litre to a 208bhp 2-litre, and the latter from an 89bhp 1.6-litre to a 175bhp 2.2-litre. Mercedes claims improved efficiency levels across all of them with the most frugal, the B 180 CDI ECO, returning 78.5mpg and 94g/km. Mercedes' 4MATIC four-wheel drive is now an option on the B 220 CDI.
Outside, the facelifted B-class is distinguished by new bumpers and integral daytime running lights, while inside, there is a free-standing screen and a revised instrument cluster. Mercedes' suite of Assist systems including Collision Prevention and Attention Assist also feature.
Prices for the facelifted B-class range, which is now on sale, start at £22,575. The price of the Electric Drive has yet to be revealed.