News: Euro NCAP "disappointed" with Audi for failure to act over misleading safety claims
Audi UK has apologised after an undercover investigation found it failed to act on claims that its dealers were telling customers some models had been safety tested, when they hadn't.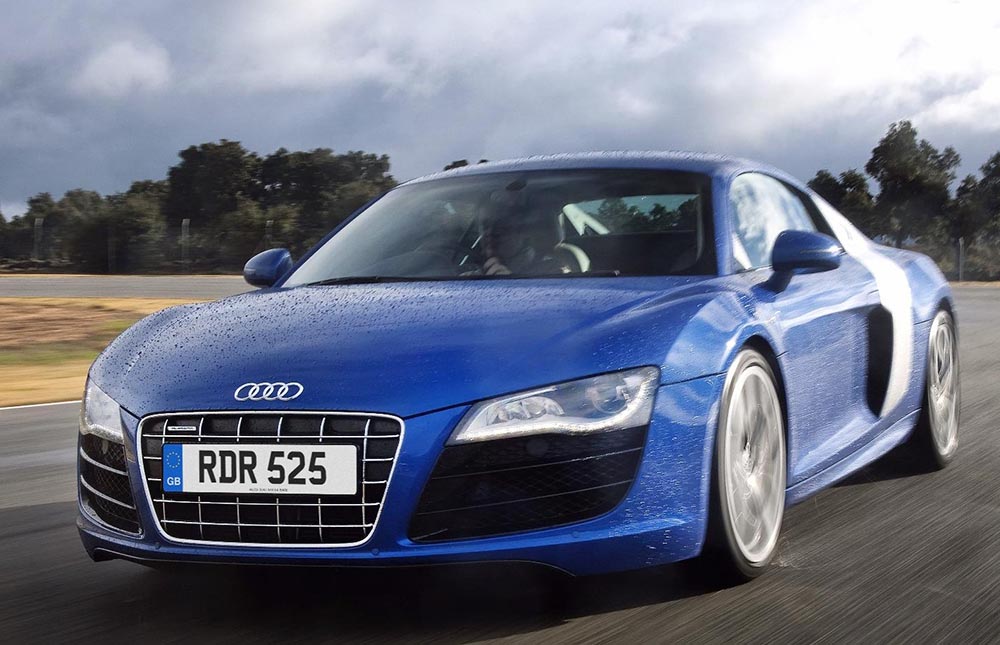 AUDI UK has apologised after an undercover investigation found it failed to act on claims that its dealers were telling customers some models had been safety tested, when they hadn't.
In 2013 Daniel Jenkins, who owns a high-end car rental business, contacted Audi UK to tell the company that a large number of its dealers were making false claims about the safety credentials of the Audi R8.
His action had been prompted by remembering that the Audi salesman who sold him an R8 in December 2012 had told him the car had a five-star Euro NCAP safety rating. A few months after taking delivery of the car, his father was involved in an accident while driving it. The car's safety performance was not an issue in the incident but Jenkins decided to check the salesman's claim with 50 other Audi dealers.
Forty-eight of the 50 dealers he spoke to told him the R8 had been put through the Euro NCAP programme, and that it had a five-star rating. In fact, the Audi R8 has never been tested by Euro NCAP.
Following Jenkins's call, Audi replied in December 2013 telling him it was taking his allegations seriously.
Jenkins then contacted the BBC Watchdog programme to alert them to the issue. This month, five months after Jenkins spoke to Audi, it launched its own undercover investigation, sending researchers posing as customers into nine Audi dealerships around the UK. Salesmen at nine of the dealerships told the investigators that another Audi model, the A5, had been safety tested when it has not.
Watchdog then contacted Audi UK, which also falsely claimed the entire Audi range was Euro NCAP safety tested.
In fact, just seven Audi models have been tested by Euro NCAP:  the A1, A3, A4, A6, Q3, Q5 and Q7. The A5, A7, A8, current-generation TT and R8 have not been tested.
In response to Watchdog's investigation Audi issued a press release apologising for failing to act on Jenkins's complaint. It said: "Audi UK wishes to emphasise that there has not been any deliberate intent to mislead on the part of its customer-facing staff where the Euro NCAP safety test performance of the Audi model range is concerned."
In answer to questions from Driving, a spokesman added: "When Mr Jenkins first made contact we believed that the problem he raised was an isolated one, primarily involving the Audi Centre he dealt with. We worked with the owner of that franchise to address the problem, and at its request front line staff in the franchise group underwent training which placed specific emphasis on Euro NCAP testing.
"As we were not aware of the scale of the problem at that stage, we believed that, with this one exception, the measures we already had in place were effective. As we now know the full extent of the communications breakdown where NCAP is concerned, we are carrying out a wholesale procedural review to address this quickly and conclusively."
A spokesman for Euro NCAP said that both the organisation and Audi's head office in Germany were "disappointed" with Audi UK and its dealers.
Aled Williams, programme manager for Euro NCAP, said: "I've spoken to Audi Germany and there's serious concern and disappointment in the safety department that the company's safety message isn't being passed on to consumers. They're very careful when speaking to the company's marketing people about what can be said, but clearly that's not filtering down through the system."
Williams said that in March he was invited by a major Audi dealer group, independent of the car maker, to present a series of Euro NCAP training programmes to sales teams.
"We rarely do this because we don't have the resources but the dealer said its people needed training on what we do. There was no mention of Mr Jenkins or of Audi UK having prompted the request."
Williams said that Euro NCAP could not punish Audi for its delay in following up Jenkins's initial complaint.
He said: "We have no legislative powers. All we can do is follow up at a high level with Audi Germany and see what actions they can take. We'd expect Audi UK to take it on itself to train its dealers."
Euro NCAP's tests are funded by various European governments and motoring groups. Its ratings are taken seriously by consumers but there is no legal requirement for cars to be safety tested. Instead, it invites car makers to present cars for testing. Alternatively, car makers may offer some or all of their popular models for testing.
See Watchdog's report at 8pm tonight (Wednesday, May 14) on BBC1
Click the image below to find out which cars have been tested by Euro NCAP, and how they have performed