News: Disgruntled Tesla owner at a loss after range drops 20% in four years
A full charge now yields only 150 miles
---
Published 16 September 2014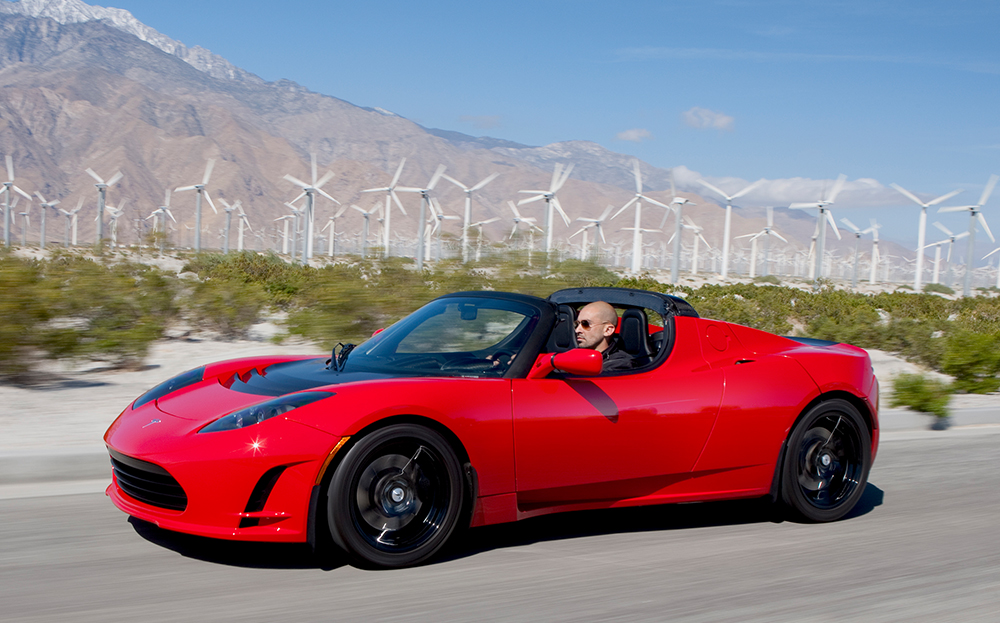 AN OWNER of the Tesla Roadster electric sports car has found the distance it can travel on a single charge has dropped significantly after four years of ownership.
The problem, called battery fade, affects all rechargeable battery-powered devices, from laptops to mobile phones and has important implications for those trying to sell their cars.
Kevin Sharpe, founder of Zero Carbon World, an environmental charity, says his electric Roadster has already lost almost 20% of its claimed 245-mile range in less than four years, during which time he has covered 55,000 miles.
The Bradford-on-Avon-based businessman extended the car's service agreement for £13,000 last year with Tesla but was concerned to find that the terms did not cover battery fade, though the company does undertake to repair or replace the battery if it gives up altogether.
"The range has been dropping faster than expected," said Sharpe. "A full charge now gives me an indicated 199 miles — I can realistically expect 150 miles from that."
my latest #Tesla Roadster standard charge is just 157 miles, down from 159 a few days ago 🙁 #EV pic.twitter.com/s6ITZ1OSdl

— Kevin Sharpe (@zerocarbonworld) September 16, 2014
Some electric-car makers, including BMW and Nissan, seek to reassure buyers by offering a guarantee that their cars will not lose more than a certain proportion of their range — typically 30%.
Tesla warranties seen by The Sunday Times do not seem to offer such a guarantee against battery fade. Although the more modern Model S employs more sophisticated battery management technology and has a longer warranty than the Roadster had — eight years or a minimum of 125,000 miles — battery fade is still not covered.
In a statement the company said: "Our extended service agreement covers the repair or replacement of Roadster parts due to defects in materials or workmanship, and a separate battery replacement agreement offers replacement of the lithium-ion battery. However, the agreements do not cover items that are affected through wear and tear."
---
Search for and buy your next car on driving.co.uk
---