News: David Hasselhoff takes Justin Bieber for a ride in Kitt from Knight Rider
Get ready for comedy gold in Killing Hasselhoff
---
Published 25 September 2014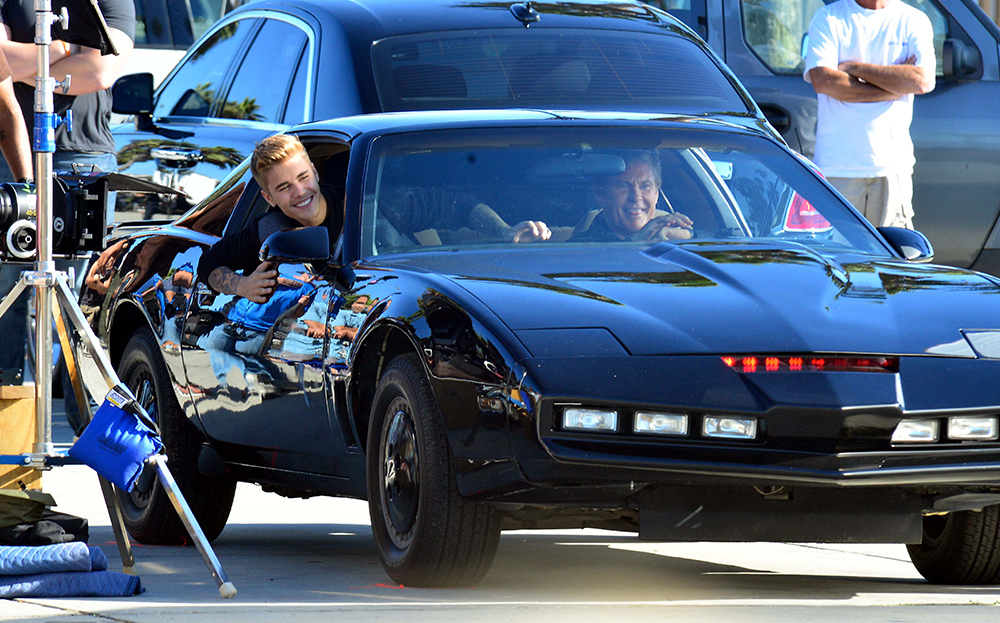 WITH DAVID Hasselhoff at the wheel, Justin Bieber leans out of the side window of Kitt, the Pontiac Firebird Trans-Am from the Hoff's 1982 TV series, Knight Rider.
The pair were snapped living it up on the road around Venice Beach in California during a break from filming.
Hasselhoff (62) had invited Bieber (20) to make a video on the set of his new comedy film, Killing Hasselhoff.
"We had a lot of fun and he's a cool guy," the former Baywatch star said.
Killing Hasselhoff, which is still in production, features 10 men betting who will die first from a pool of celebrities including Hasselhoff, Charlie Sheen and Lindsay Lohan. One of the men is down on his luck and decides to take matters into his own hands by deciding to kill the Hoff.
---
Search for and buy your next car on driving.co.uk
---