News: Controversy as £100,000 BMW i8 qualifies for green cashback grant
"Tax break for millionaire motorists" has been condemned as "ridiculous"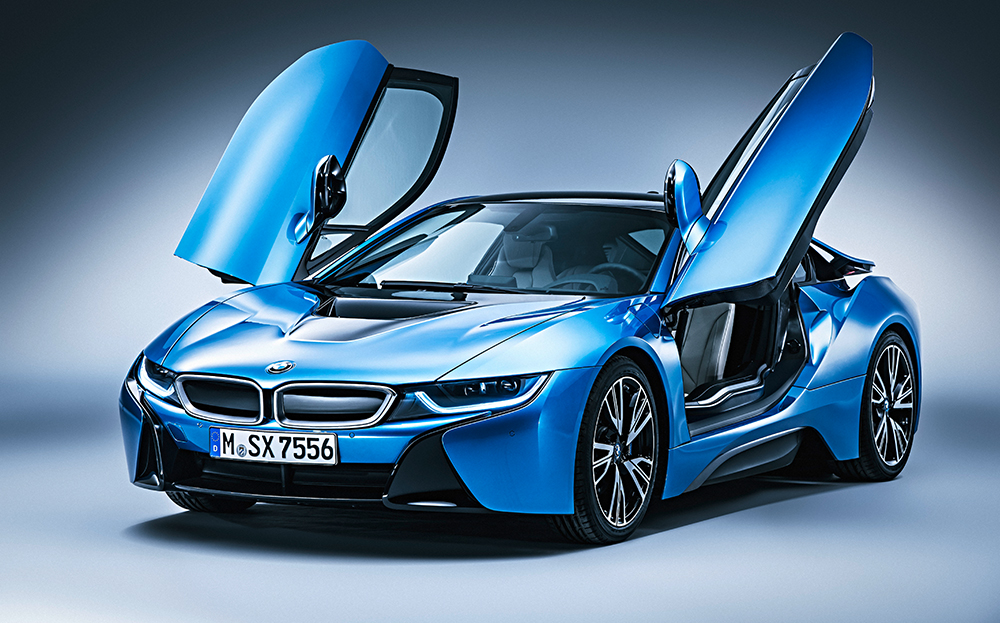 DRIVERS HANDING over a £100,000 cheque for a new luxury BMW will soon be offered a £5,000 discount courtesy of the government because the car can run on battery power. The "tax break for millionaire motorists" has been condemned as "ridiculous" by critics, who say that those who can afford to buy the car don't need a cash incentive.
Under current rules, buyers of the new BMW i8, a part-electric, part-petrol sports car will be entitled to claim back £5,000 from the government via its plug-in car grant. At £99,895 it is the most expensive car to qualify for the grant, which was introduced in 2011 to encourage buyers to adopt low-emissions vehicles.
Initially only small cars were eligible for the discount, but recently more luxurious models have also met the criteria, drawing attention to what critics say is the absurdity of the scheme. Last week Nick Clegg, the deputy prime minister, pledged a further £200m towards extending the subsidy.
---
Read Driving's review of the BMW i8 here
---
BMW said it expected the i8 to be accepted by the Office for Low Emissions Vehicles, which administers the programme, later this week, although dealers are already advertising the car with the £5,000 discount factored in to the price. It will join other expensive cars in qualifying for the grant, including the Tesla Model S, which costs from about £55,000 and is popular with celebrities such as Jay Z.
Jonathan Isaby, chief executive of the TaxPayers' Alliance, said: "It makes absolutely no sense to offer taxpayer-funded subsidies to people wealthy enough to buy these super-expensive cars.
"This is yet another example of a piece of public policy which, while it may have been well-intended, completely fails to make any economic sense."
---
Browse the BMWs for sale on driving.co.uk
---