Land Rover to sue over Chinese Evoque copycat, the Landwind X7
Too close for comfort, says CEO
---
Published 24 November 2014
CHINESE CAR makers have ripped off some of the most familiar designs on the road over the years, from the Mini to the Rolls-Royce Phantom. But the most shameless imitation yet was unveiled last week at a motor show in Guangzhou.
---
Browse the used (genuine) Range Rover Evoques for sale here
---
While most western car makers were concentrating on the Los Angeles motor show, one Chinese company took the opportunity to unveil the ultimate four-wheeled doppelgänger. As these pictures show, the Landwind X7, a compact off-roader, is almost indistinguishable from the Range Rover Evoque.
The car could land its creator in a courtroom battle of spot the difference with Land Rover: its outline, styling features and even wheel design appear to have been taken from the Evoque.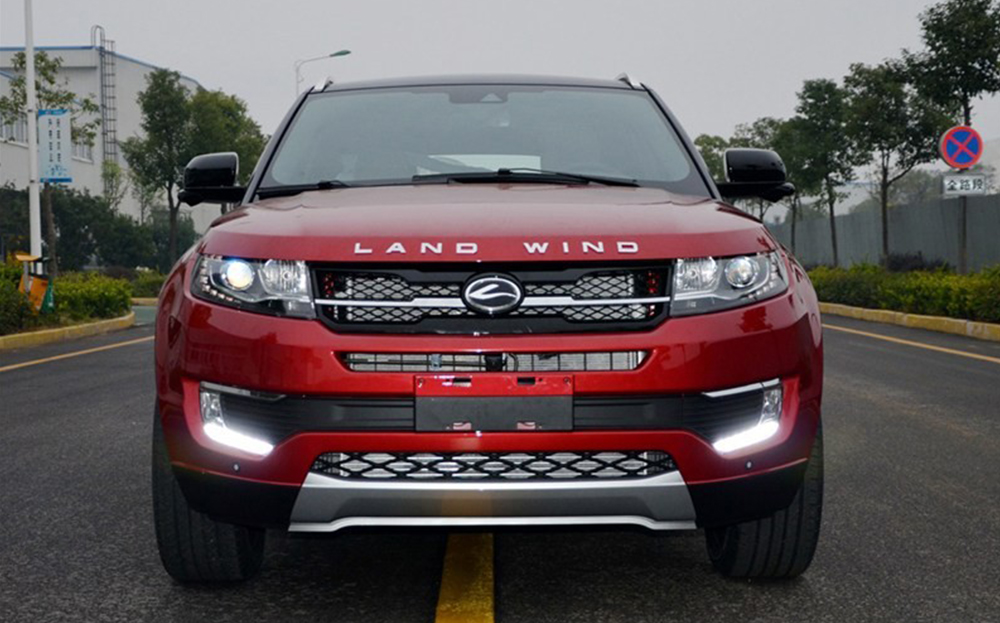 Ralf Speth, chief executive of Land Rover, is reported to have claimed that the Chinese firm has carried out intellectual property theft and that Land Rover will take action to protect its design because it fears it could lose sales to the copy.
Land Rover has teamed up with another Chinese manufacturer, Chery, to build and sell its own Evoque cars in the country for £40,000, which is £26,000 more than the Landwind costs. Speth might be more eager to see the cars compared in a crash test. In 2005 Landwind's X6 4×4 achieved the equivalent of zero stars in a safety test carried out by the German automobile club ADAC to Euro NCAP standards.