News: 2015 Land Rover Discovery Sport... now where have we seen that before?
Innovative engineering but the design is less inspired
---
Published 08 September 2014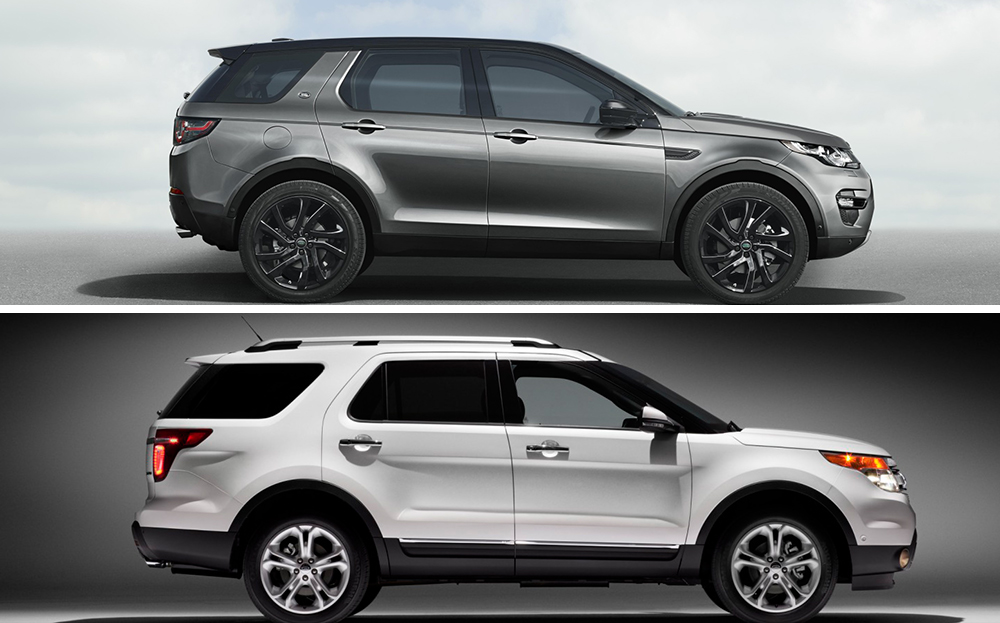 AS REPORTED last week, Land Rover's replacement for its Freelander family SUV (pictured top) goes on sale in January, just in time for the worst of the winter weather. It comes with a new name — Discovery Sport — and new features such as seven seats.
However, a car company that prides itself on independent thinking and innovative engineering would appear to have run out of inspiration in the design studio. The Chelsea tractor looks the spitting image of one of America's most popular SUVs among soccer moms — the Ford Explorer (also pictured).
Viewed in profile, the pair of suburban school-run cars could have been separated at birth — or, rather, on the designer's drawing boards, right down to the light clusters.
Land Rover, which was owned by Ford until 2008 when it was sold to the current owner Tata, will offer four-wheel-drive and two-wheel-drive versions, with the latter priced from less than £30,000. It will be launched with just one 2.2-litre diesel engine; a low-emissions variant will follow.
---
Search for and buy a Land Rover on driving.co.uk
---