News: 2015 Honda Civic Type R becomes hot hatch king of the 'Ring, prices announced
Same price as a Golf R… but faster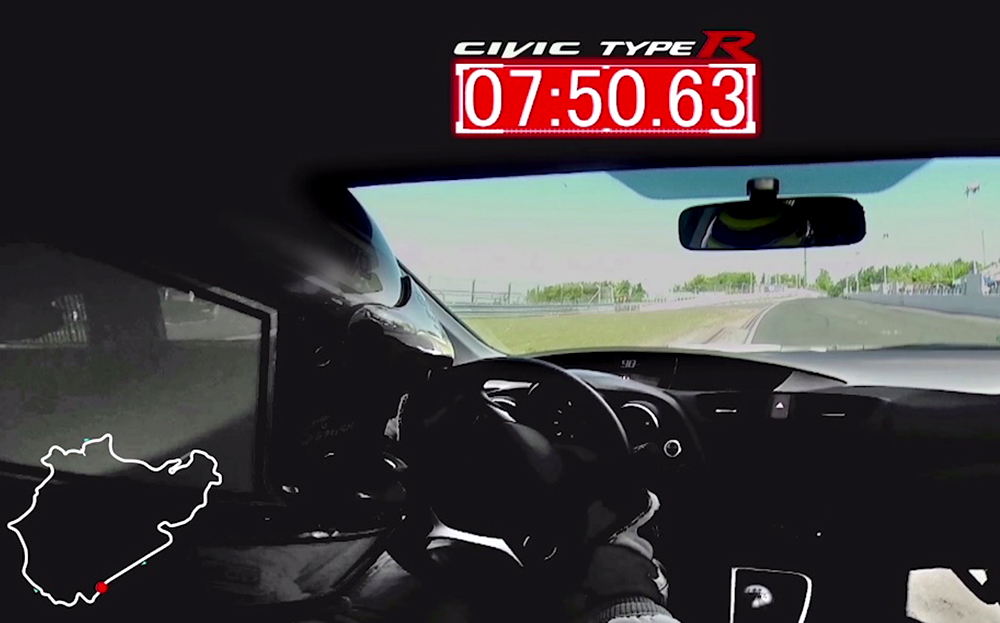 HONDA HAS set a new benchmark time for hot hatches at the Nürburgring Nordschleife, the Colosseum of performance car one-upmanship. Its 2015 Civic Type R reportedly lapped the 12.9-mile course in just 7min 50.63sec.
---
Browse the used Honda Civics available to buy on driving.co.uk
---
To put that into context, the fastest lap time achieved by the old Civic Type R was 8min 46.00sec – nearly a minute slower. Not only that, but Honda is claiming the 2015 Civic Type R is the fastest front-wheel-drive performance hatchback available.
Although there is no official Nordschleife lap time leaderboard – times are recorded by individuals and enthusiasts – a scan of the times made available on fastestlaps.com reveals that 7min 50.63sec would place the Type R at the top of the hot hatch table, ahead of the Mégane RenaultSport 275 Trophy-R (7min 54.36sec) and the Seat Leon Mk 3 Cupra (7min 58.4sec). It would make it a lot faster than a Mk 7 VW Golf R, too, said to have lapped the circuit nearly 24 seconds slower than the Honda.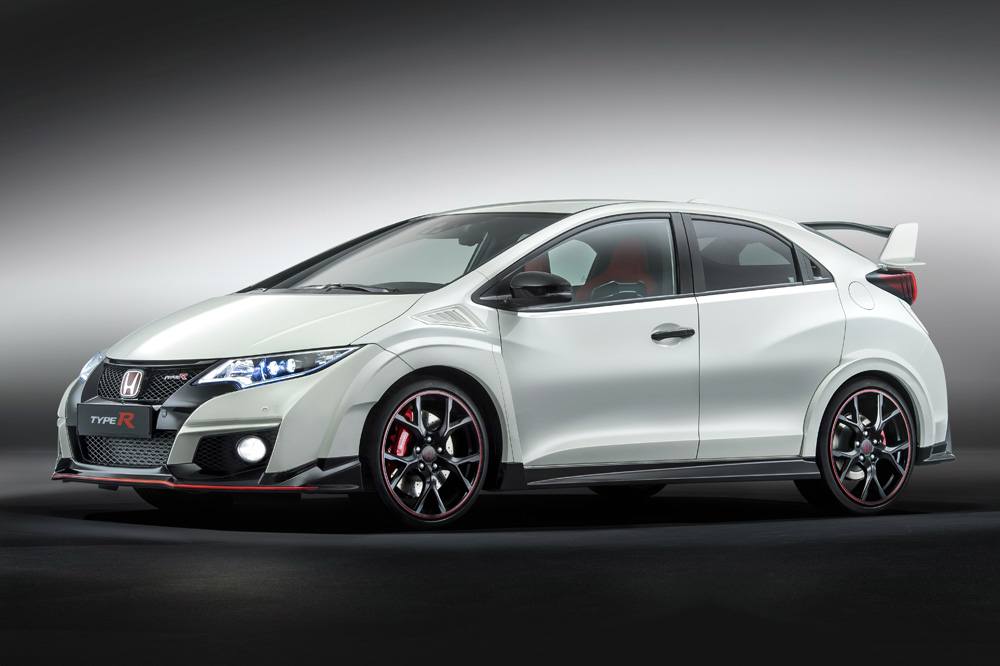 The Japanese car maker says the car used was its development vehicle but that it was representative of the final production version, with the new turbocharged 2-litre VTEC engine in a standard state of tune and suspension, drive train, exhaust, brakes and the aerodynamic package identical to those of the production Civic Type R. The car's 19in alloys were fitted with production-specification 235/35R19 road tyres that are being developed especially for the Type R.
The company claims that the removal of equipment such as air-conditioning, the front passenger seat and audio equipment offset the additional weight of a full roll cage, which it says was installed for safety reasons and not to add rigidity.
Just in case you're thinking that sounds just a little fishy, Honda says it will send the production Civic Type R around the Nordschleife later this year.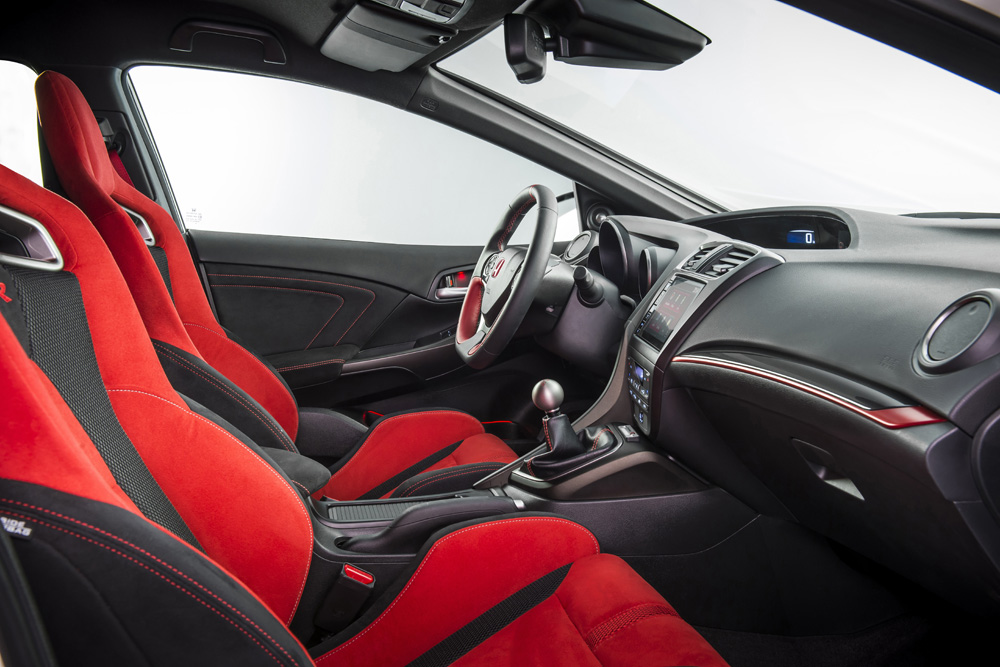 2015 Honda Civic Type R pricing
At the Geneva motor show today, Honda also confirmed UK pricing for the 2015 Civic Type R, which starts at £29,995 (versus £30,150 for the Golf R) and rises to £32,295 for the GT version, which comes with additional features such as forward collision warning, traffic sign recognition system, dual zone climate control, front and rear parking sensors, Honda's new Connect infotainment system and Garmin navigation.