2014 Sunday Times Rich List reveals wealthiest Brits in motoring
Ecclestone still top, car dealers booming, Ron Dennis on the rise and a new entry from a EuroMillions lottery winner
UPDATED MAY 19: Our friends on the Rich List added Paddy McNally after we published this article on Friday. He slots in at number five. The article has been updated to reflect this addition.
THE SUNDAY Times Rich List 2014 is published in the paper this weekend but Driving.co.uk has been handed an advance look at this year's list of the richest Brits in motoring revealed here, exclusively, for the first time.
There's no surprise at the top, perhaps. Bernie Ecclestone still leads the way, although the F1 supremo might be about to hit a very large and potentially damaging pothole (see below).  However, a new entry jumps straight into second place: London-based Georg and Emily von Opel (yes, as in the Opel brand that was sold to General Motors in 1928).
We see a few other new entries this year, notably Sir Ronald Hobson and Sir Donald Gosling, who made their considerable fortunes in the car park business, as well as Paddy McNally, a former Autosport journalist who made his fortune through trackside advertising and hospitality at motor sport events.
Also of note is Ron Dennis CBE, executive chairman of McLaren Automotive, and chairman and chief executive officer of McLaren Group, who has nearly broken into the top 10 with a £120m increase in wealth since the 2013 Rich List. McLaren Automotive recently launched the much-lauded P1 hypercar and 650S supercar and, at the start of 2014, Dennis effectively reinstated himself as boss of the under-performing McLaren F1 team.
Reflecting the continued boom in British car sales, many owners of big dealerships have experienced great success in the past 12 months. Sir Arnold Clark, the most successful, has increased the family wealth by £167m, while nine of the top 20 of motoring's richest are involved in car sales.
And you can't miss Neil Trotter, a new entry at 25 on the motoring rich list ahead of Sir Frank Williams, Lewis Hamilton and Jenson Button. A former mechanic, Trotter, 41, from Coulsdon, Surrey won the £107.9m jackpot on the EuroMillions lottery draw two months ago. "I always knew I was going to be a millionaire," he said.
The Sunday Times Motoring Rich List 2014
1 Bernie Ecclestone & family, £3bn (+£500m)
Last year: 1 (no change) | Source of wealth: motor racing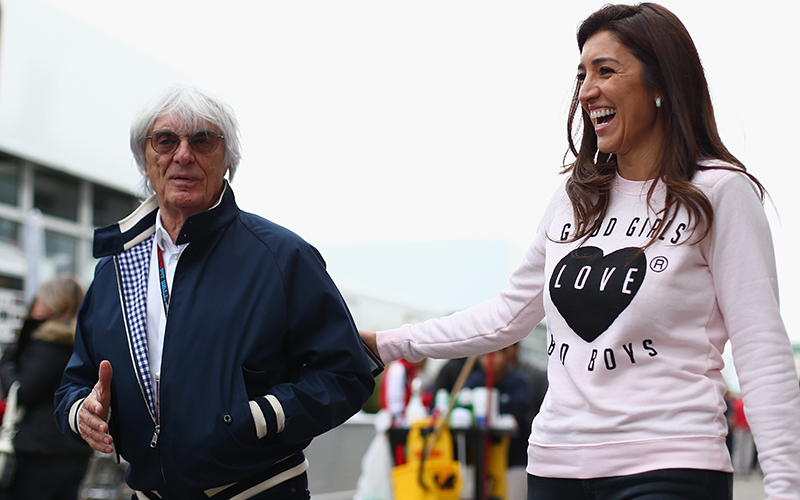 Rich List 2014 says: Ecclestone is fighting bribery charges in a Munich court ‒ the biggest challenge he has faced in his 40 years in charge of Formula One. He is alleged to have paid a £26m bribe to a banker to ensure he retained control of the sport. He maintains he was the victim of blackmail over ownership of an offshore family trust. It emerged that Ecclestone has effectively avoided a £1.2bn tax bill by agreeing a £10m settlement with the Inland Revenue.
The Ecclestone family, through its trusts, including the Bambino Trust for his daughters, Tamara and Petra, retains an £800m F1 stake. Other assets and £1.9bn sale proceeds take the family to £3bn.
2 Georg and Emily von Opel, £1.2bn (new entry)
Last year: n/a | Source of wealth: finance and property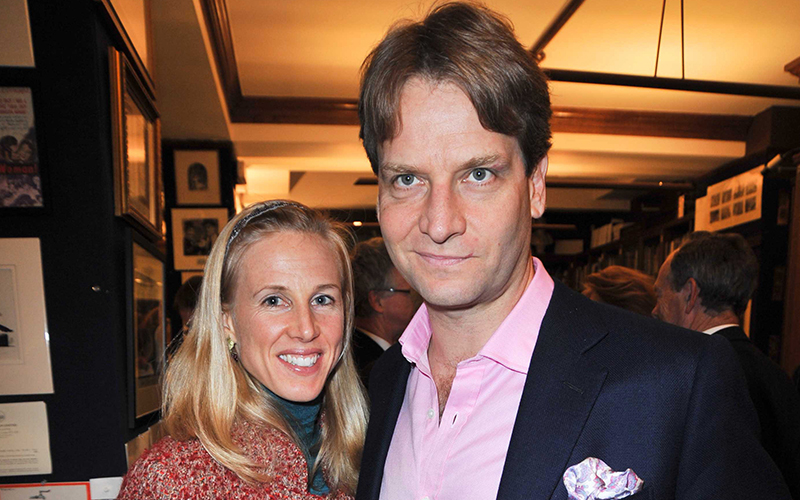 Rich List 2014 says: Much of the Von Opel family money is held in a private company, Hansa Aktiengesellschaft, a Swiss-based international investment and holding company that von Opel chairs.
Georg is director of GVO Wind, a London-based holding company for UK wind turbine investments. It is a far cry from the sewing machines and bicycles his great-grandfather, Adam Opel, began manufacturing in Germany in the 19th century. Automobile manufacturing came after his death, and in 1928 Opel became part of General Motors.
Von Opel's company biography describes him as an "experienced contrarian value investor in listed and private equity". If you knew what that meant, you, too, might be worth £1.2bn. Hansa, which has $1.8bn of assets, controls 98% of a private investment firm called Athris.
He was born in Germany but is a Swiss national. Von Opel, 48, and his wife, Emily, who have four children, own an Aberdeenshire mansion that they hire out as a wedding venue. He is a keen violinist and in November last year his charitable foundation committed to a major investment in the Royal College of Music.
3 John Bloor, £750m (+£225m)
Last year: 2 (-1) | Source of wealth: construction, motorcycles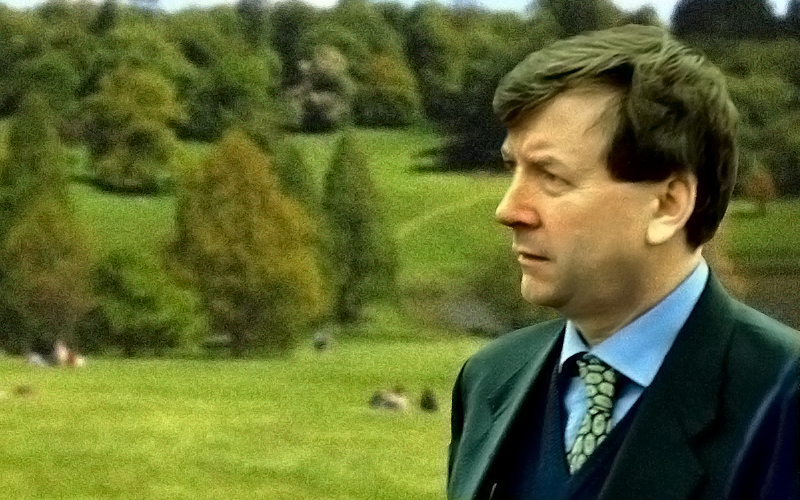 Rich List 2014 says: Bloor 70, bought the Triumph motorcycle name and spent £80m on a new factory. Parent company Bloor Holdings is worth £725m.
4 Sir Arnold Clark and family, £675m (+£167m)
Last year: 3 (-1) | Source of wealth: car sales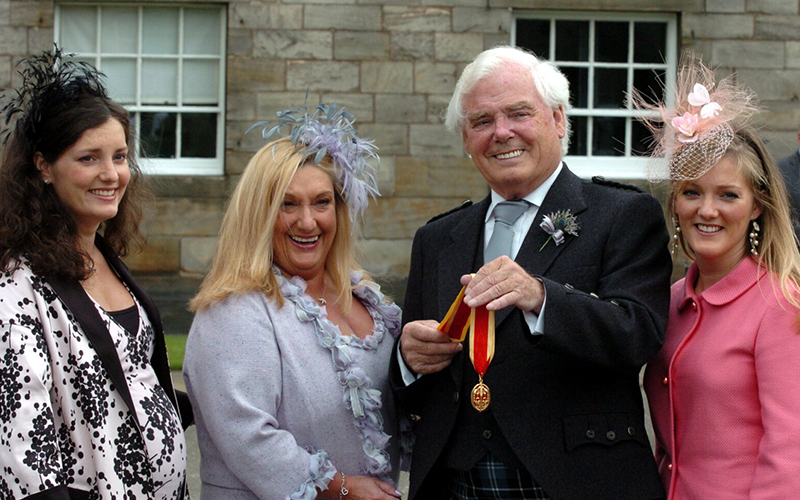 Rich List 2014 says: Profits at Arnold Clark Automobiles hit £60.5m on sales of £2.48bn in 2012. Clark, 86, began his car dealership in Glasgow in 1955 and it is now Scotland's biggest.
5  Paddy McNally, £510m (new entry)
Last year: n/a | Source of wealth: advertising, hospitality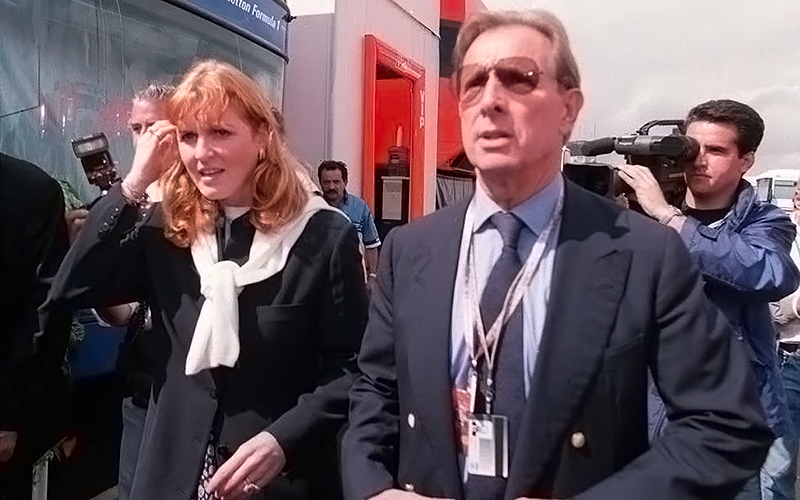 Rich List 2014 says: McNally, 76, a former Autosport journalist, retired from the Formula One hospitality business in 2011. He started Geneva-based Allsport in 1984 to handle the trackside advertising at F1 circuits. The Paddock Club, which caters for VIPs at F1 races, took off after 1995. McNally sold up for £231m in 2006. He owns the former Wiltshire home of author Ian Fleming.
6 Sir Ronald Hobson, £480m (new entry)
Last year: n/a | Source of wealth: property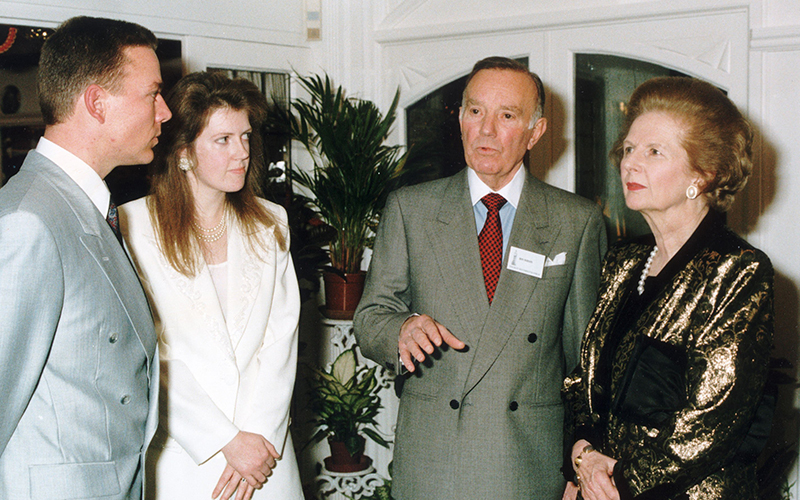 Rich List 2014 says: Hobson, 93, and Sir Donald Gosling (see below) built car parks on old bomb sites after the war. They each collected £290m when they sold National Parking Corporation in 1998. Hobson has £18m of stakes in some fast-growing property companies.
7 Lord Edmiston, £452m (+£12m)
Last year: 4 (-3) | Source of wealth: property, car sales
Rich List 2014 says: Edmiston, 67, started IM Group with £6,000. The £452m Birmingham-based firm is a huge importer of cars from southeast Asia. He gave his Christian Vision charity £36m last year.
8 Sir Donald Gosling, £440m (new entry)
Last year: n/a | Source of wealth: property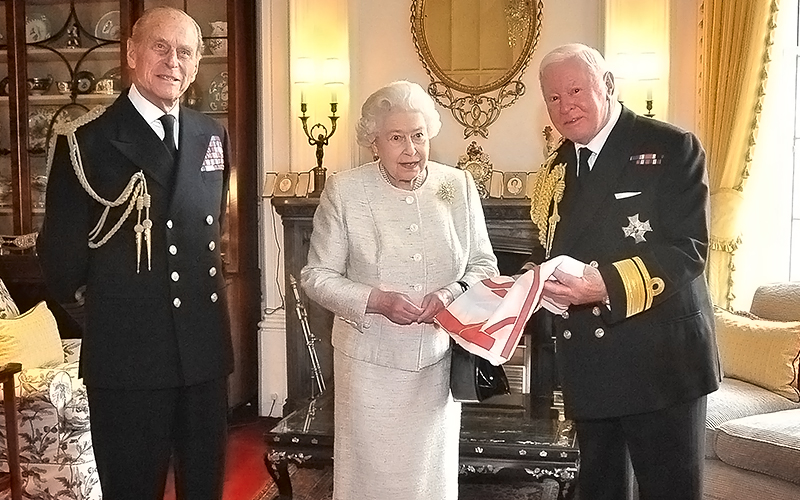 Rich List 2014 says: With partner Ronald Hobson (see above), Gosling, 85, started the National Parking Corporation in 1948, selling it 50 years later and netting £290m each. Other property company sales landed Gosling a further £97m. Gosling and Hobson have three small property companies, with £36m assets between them in 2012-13.
Gosling makes charitable donations pushing £2m, mainly to community and education causes, through the Gosling Foundation, which saw assets rise to £83m in 2012-13. In 2012, he gifted £25m towards the costs of restoring Nelson's flagship, HMS Victory.
9 Jack Tordoff and family, £353m (+£23m)
Last year: 5 (-4) | Source of wealth: car sales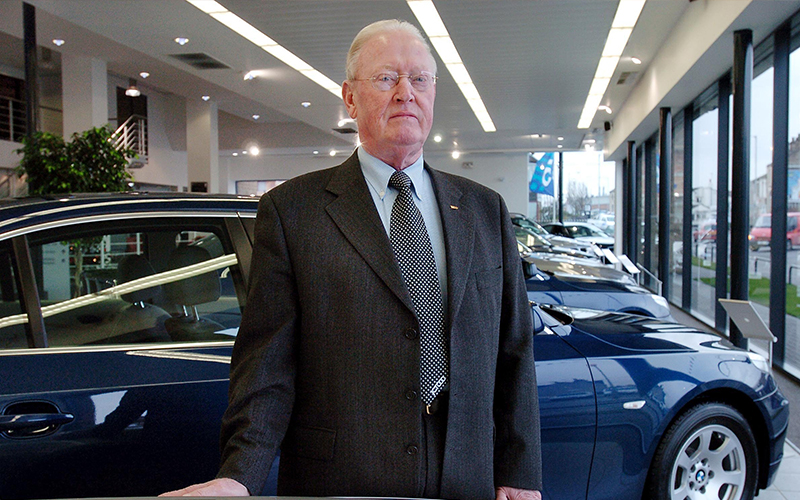 Rich List 2014 says: Tordoff, 79, owns the car dealer JCT600, which made £16.4m in 2013 and is worth £323m. It is run by his son, John, and named after the numberplate on a Porsche he rallied.
10 Sukhpal Singh Ahluwalia, £300m (no change)
Last year: 6 (-4) | Source of wealth: car parts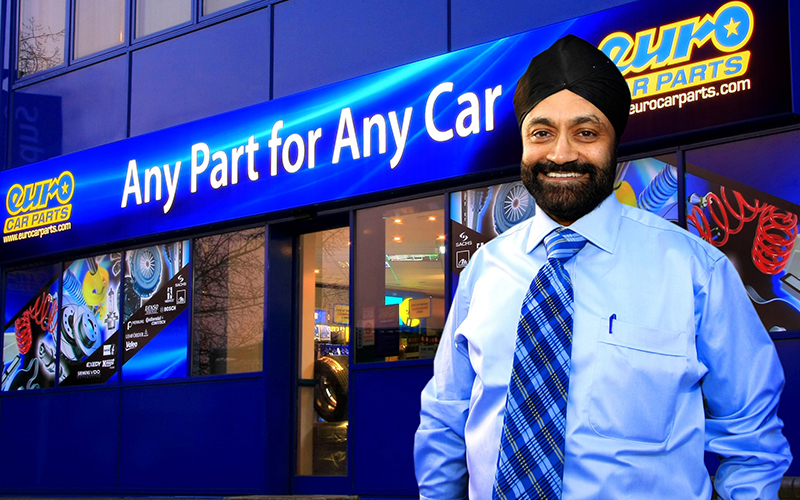 Rich List 2014 says: A refugee from Idi Amin's Uganda, Ahluwalia, 55, founded Wembley-based Euro Car Parts, which sold for £285m in 2011.
The richest of the rest in motoring
11 (7) Lord Heseltine and family (media), £278m (+£14m)
12 (13) Ron Dennis (motor racing, car production): £260m, +£120m
13 (8) Geoffrey Warren (car sales): £220m, no change
14 (9) Tony Bramall and family (car sales): £209m, +£17m
15= (12) Keith Bradshaw and family (car sales, care homes): £175m, +£30m
15= (11) Sir Peter Vardy and family (car sales): £175m, +£20m
17 (10)  Sir Colin Giltrap (car sales): £167m, -£2m
18 (new) Rodger Dudding (property): £160m, new entry
19= (15=) Daryl Foster (transport): £140m, +£20m
19= (15=) John Griffin and family (transport): £140m, +£20m
21 (14) Sir Tom Farmer (property, car parts): £128m, -£4m
22= (new) Terry Lister and family (car sales): £120m, new entry
22= (19) Kevin Wheatcroft (motor sport, property): £120m, +£10m
24 (17=) Andrew Page and family (car parts): £115m, no change
25 (new) Neil Trotter (lottery): £108m, new entry
26 (17=) Sir Frank Williams (motor racing): £106m, -£9m
27= (20=) Ross Brawn (motor racing): £100m, no change
27= (new) Mohsin and Zuber Issa (fuel distribution): £100m, new entry
27= (new) The Duke of Richmond and Gordon and family (art, land): £100m, new entry
30 (25) Douglas Park and family (car sales, transport): £95m, +£17m
31= (20=) Sir John Madejski (property, football, publishing): £90m, -£10m          
31= (new) Nigel Spokes and family (car hire): £90m, new entry
31= (23) Tony Todd (tyres): £90m, no change
34 (24) Eddie Irvine (property, motor racing): £83m, no change
35 (37) Eddie Jordan (motor racing): £80m, +£45m
36 (26) David Agnew and family (car sales): £75m, no change
37 (27=) Lewis Hamilton (motor racing): £68m, +£8m
38 (29) Jenson Button (motor racing): £63m, +£5m
39 (34) Martin Birrane (property, motor racing): £60m, +£12m
40 (27=) Ken Cheevers and family (construction, car sales): £50m, -£10m
---
View the 2013 Motoring Rich List on driving.co.uk here
or
Click here see the full 2014 Rich List on the Sunday Times website
---