Iron Dames become first all-female driver line-up to take class win at 24 Hours of Spa
Big weekend for women in sport
Iron Dames has become the first all-female driver line-up to achieve a class win at the 24 Hours of Spa, during what marked a truly fantastic weekend for women in sport.
The team of four drivers, comprising Swiss driver Rahel Frey, Michelle Gatting from Denmark, Sarah Bovy of Belgium and the 18-year-old French driver, Doriane Pin, took their Ferrari 488 GTE Evo to victory in the Gold category, finishing 18th overall.
Dominating their category for the final eleven hours of the race, the Iron Dames drove home after 24 hours and 531 laps of the tricky Spa circuit to claim the Gold Cup, with three laps in hand over their next nearest class competitors, Team WRT, in an Audi R8.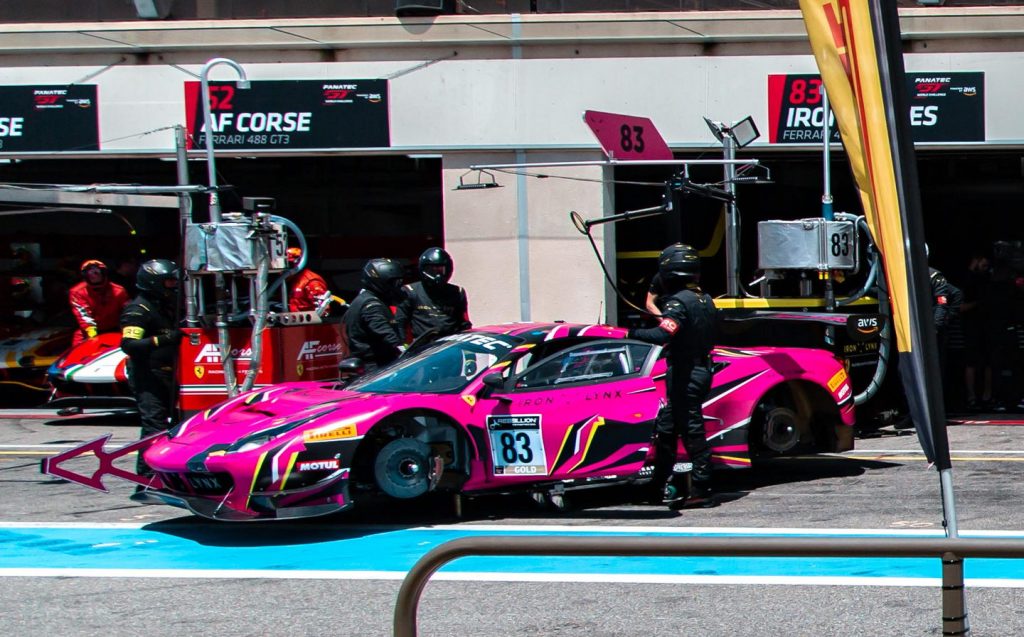 The class win makes Iron Dames the first all-female team to win their class at the 24 Hours of Spa, a milestone that follows on from the outfit's accolade of becoming the first all-female team to take a class podium at a WEC event after their second-place class finish in the LMGTE Am category at the Six Hours of Monza in July.
"This feels like a big result historically," said Frey. "It's a very good sign and a very good message to send out.
"We want to motivate more girls to come and achieve the same, to encourage them to join us within the motorsport world. We drive in pink suits in a pink car and this is just underlining the message we want to spread about getting females involved in motorsport."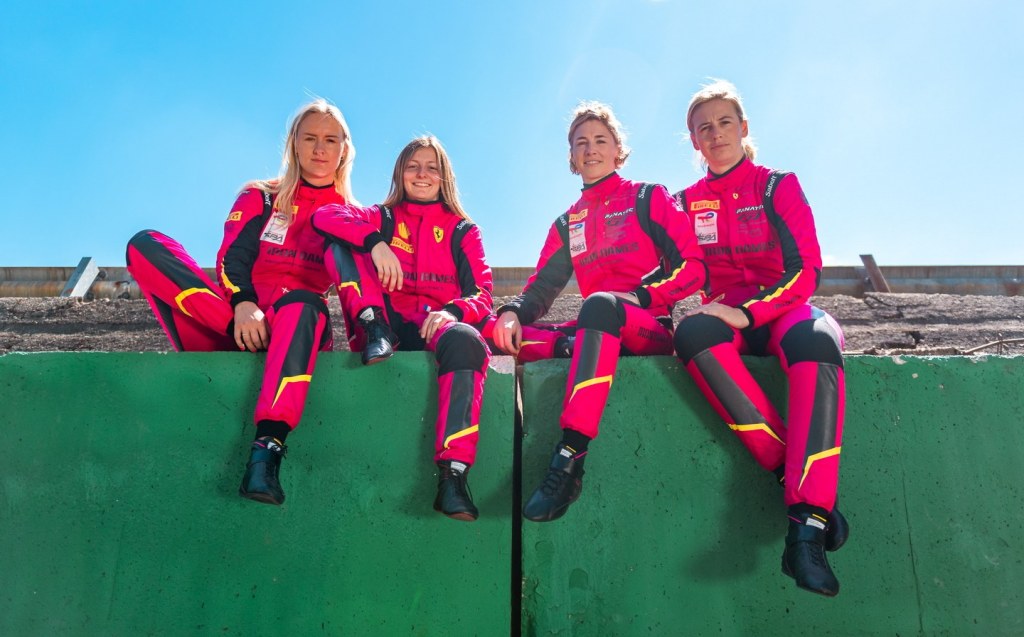 Winning the 24 Hours of Spa outright was the Akkodis ASP team of Switzerland's Raffaele Marciello, French driver Jules Gounon and the Spaniard Dani Juncadella, driving a Mercedes AMG GT3 Evo, having started on pole.
Unlike previous years, this year's 24 Hours of Spa saw little in the way of serious incidents, with just one red flag following Matt Payne's crash in the Earl Bamber Porsche; another crash occurred too at the same Blanchimont left-hander when an initially minor tip between a Sky-Tempesta Mercedes and a Garage 59 McLaren 720S sent the latter spinning into the Armco with some force, leading to an hour-long deployment of the safety car with six hours of the race remaining.
In light of these incidents, the key to the Iron Dames success, Michelle Gatting believes, was clean and consistent racing.
"I struggled with a few track limits, and I think I was probably the only one on the team getting the warning — I got two, which was actually quite impressive for a 24-hour race. But in the end leading by two laps of advantage meant it wasn't too bad getting those warnings."
Despite the team's recent solid performances, a class win at Spa wasn't something Gatting foresaw.
"Honestly, I didn't expect we would win this specific race," she said.
"This race is one of the ones I feared most in my career, but also one that I always wanted to do. Now we did it for the first time as Iron Dames and we won it as Iron Dames on our first try. We've set the bar quite high because of this, but we'll use it as motivation to keep achieving for the rest of this project."
Doriane Pin's age was of little concern to her team and their chances, with the rising French star having joined the Iron Dames in 2021 at the age of 17, going on to complete her first professional victory in a Ferrari Challenge race at Portimão earlier this year driving for Iron Lynx, a sister team of the Iron Dames. Sarah Bovy, her teammate, also completed her first 24 Hours of Spa aged just 18 in 2007.
Iron Dames was founded in 2019 by entrepreneur and GT3 racer Deborah Mayer with the aim of supporting and providing inspiration to women in motorsport.
Mayer was earlier this year appointed head of the FIA's Women in Motorsport Commission, succeeding eighties rally legend Michele Mouton in the post.
The team first competed in the 24 Hours of Le Mans in 2020, joining the World Endurance Championship series in 2021. The Bovy-Gatting-Frey line-up scored a seventh-in-class position at this year's 24 Hours of Le Mans, also driving a Ferrari.
As well as the WEC, Iron Dames has competed in the European Le Mans series, Michelin Le Mans Cup and Ferrari Challenge and, following their podium finish at Monza, the team currently lies sixth in the WEC GTE Am standings. The team also competes in the GT World Challenge Europe Endurance Cup and Intercontinental GT Challenge series, of which the 24 Hours of Spa forms a round.
The Iron Dames' win at Spa rounds out a fantastic weekend for women's sport that also saw England's football team defeat Germany 2-1 in the European Championship final.
Related articles
Latest articles