2019 BTCC preview: the cars, drivers, teams and calendar
THE BRITISH Touring Car Championship (BTCC) celebrated its 60th anniversary in style in 2018, and 2019 looks set to build upon the fantastic racing we saw across the UK last year.
While the regulations have stayed the same, many of the teams and drivers have had a bit of a shake-up over the winter break. The factory-backed BMW and Toyota teams are competing in all-new tin-top racing cars for 2019, and only five of the 19 teams on the grid this year have retained their cars and drivers from the 2018 season.
Check out all of the cars, teams and drivers who'll be battling it out on track at the season-opening rounds at Brands Hatch this weekend, as well as the rest of the 2019 BTCC calendar.
Adrian Flux Subaru Racing (Team BMR)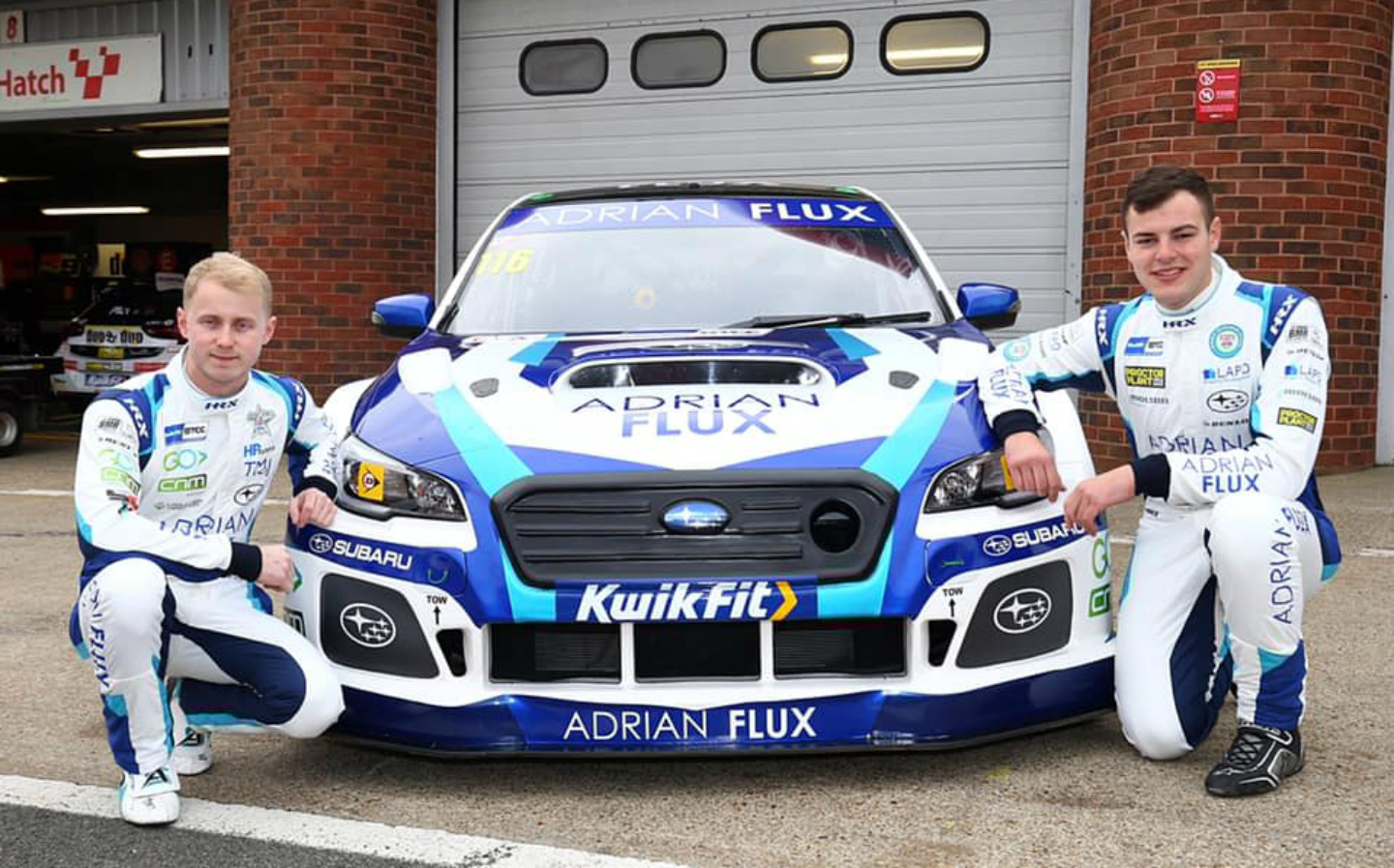 Car Subaru Levorg
Drivers Senna Proctor, Ashley Sutton
2018 result 10th (201 points)
After an unlucky season last year, Team BMR will be looking to get back at the front of the pack for a fourth BTCC campaign as the factory Subaru team. Speaking at the BTCC launch, the 2017 champ Ashley Sutton (left) said he'll do everything he can to "grab that [championship] trophy and nick it back off of Colin [Turkington]" — however, with new teammate Senna Proctor less than a hundredth of a second behind in pre-season testing, Sutton may need to be wary of his fellow Subaru driver this season.
BMW Pirtek Racing (West Surrey Racing)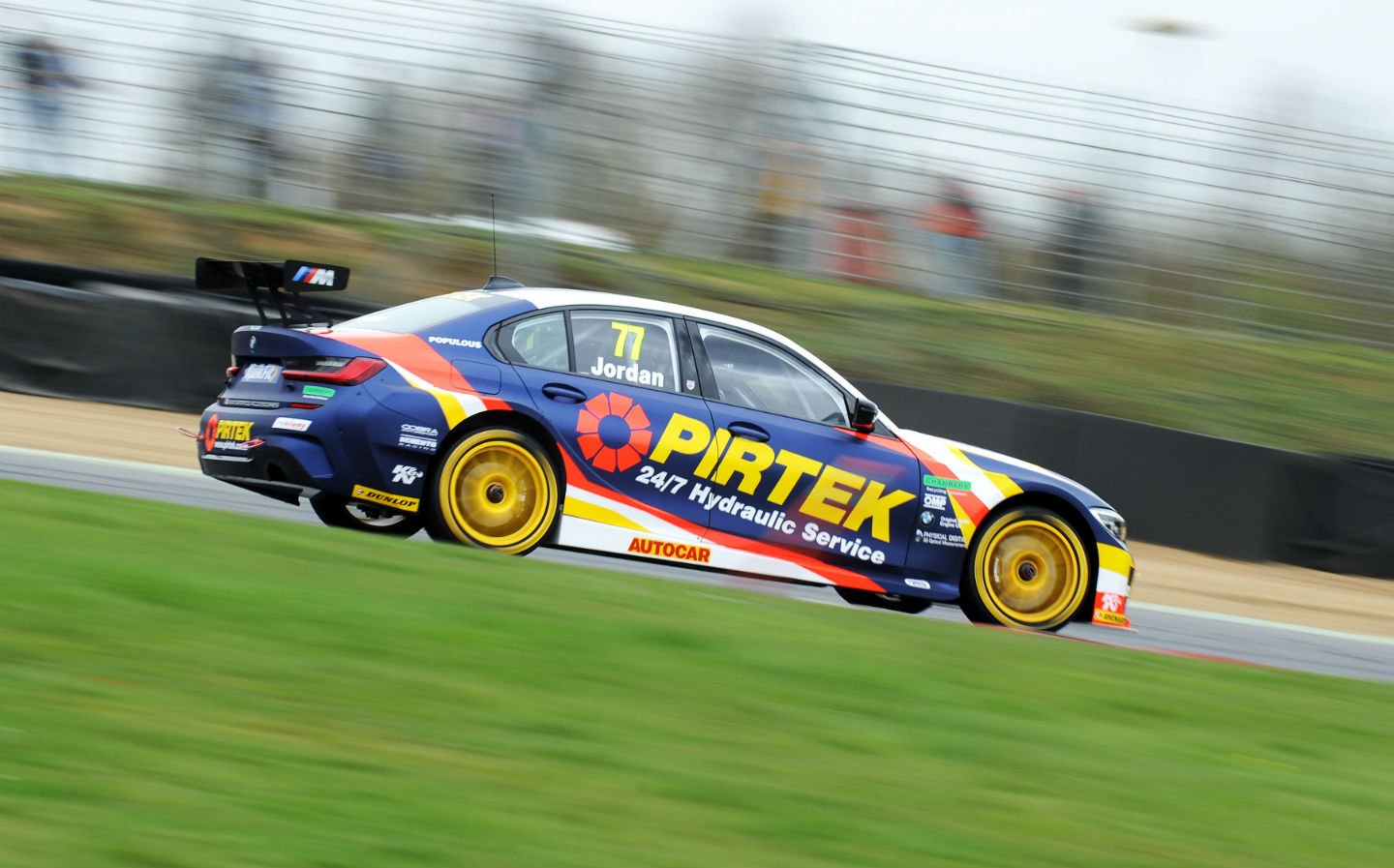 Car BMW 330i M Sport
Driver Andrew Jordan
2018 result 7th (245 points)
West Surrey Racing's switch to the new BMW 3 Series wasn't a very straightforward one – according to BMW's corporate communications director Graham Biggs, the late launch of the road car meant the team didn't have much time to develop the racing version. Despite this, it seems West Surrey has built a mighty fine touring car, as Andrew Jordan was one of the fastest drivers during testing.
BTC Racing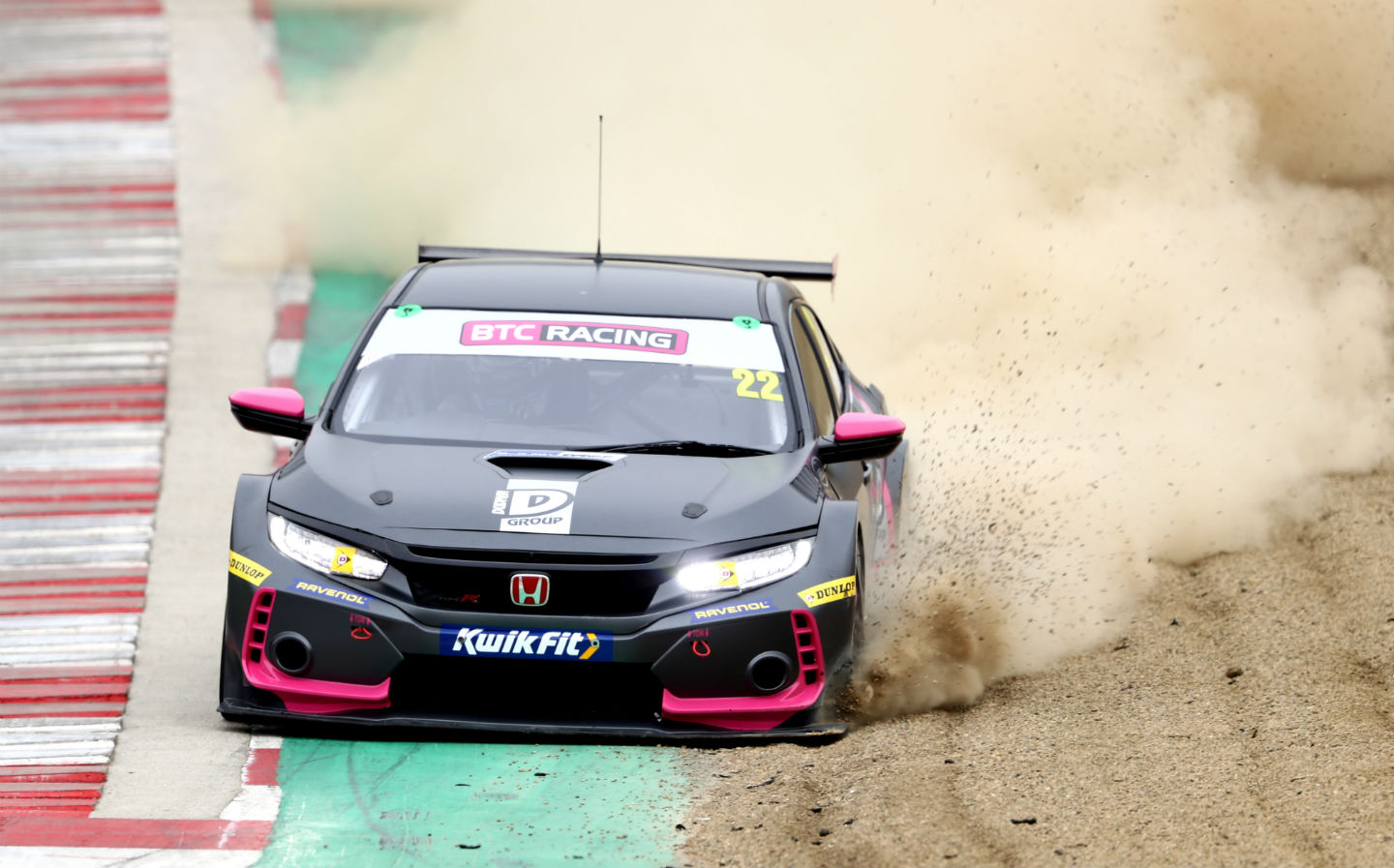 Car Honda Civic Type R
Drivers Josh Cook, Chris Smiley
2018 result 9th (223 points)
The dominant Mercedes F1 team isn't the only Brackley-based motor sports outfit: BTC Racing is located there too, after moving from its former base in Bicester. With two race-winning drivers on its payroll and a pair of Honda Civics that used to be run by the factory Honda team, there's a good chance BTC Racing will be bringing some touring car trophies back to its East Midlands home town over the coming months.
Cataclean Racing with Ciceley Motorsport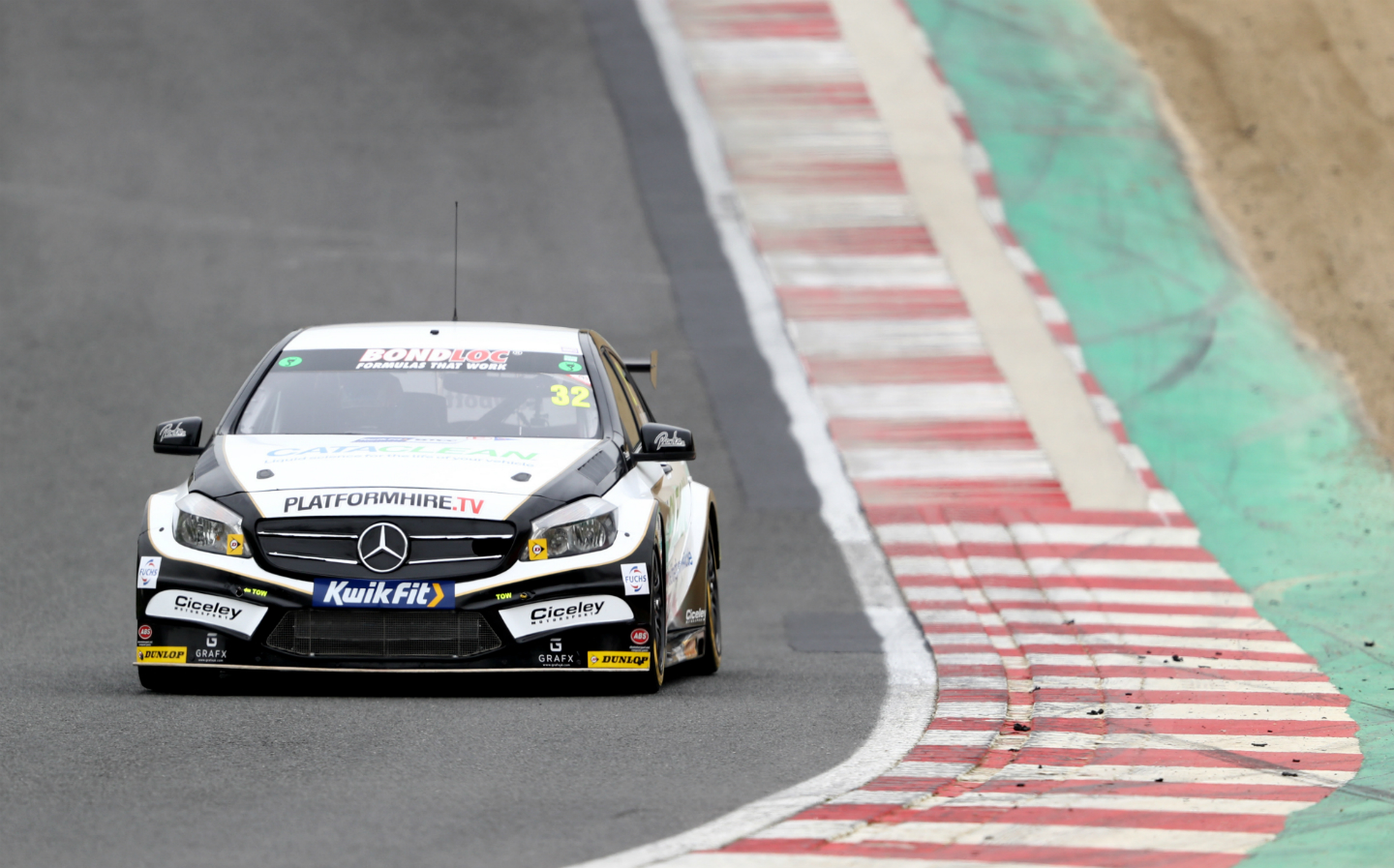 Car Mercedes-Benz A-class
Driver Daniel Rowbottom
2018 result 17th (62 points)
After three years cutting his teeth in the Renault Clio Cup, Daniel Rowbottom has made the next step up the tin-top racing ladder for 2019. Though he's brand new to touring car racing, Rowbottom has the potential to do well in his debut season: he brought home plenty of Renault Clio Cup silverware last year, and the sister Ciceley Motorsport team's Mercedes was a frequent podium finisher in 2018.
Cobra Sport AmD with AutoAid/RCIB Insurance (AmD Tuning)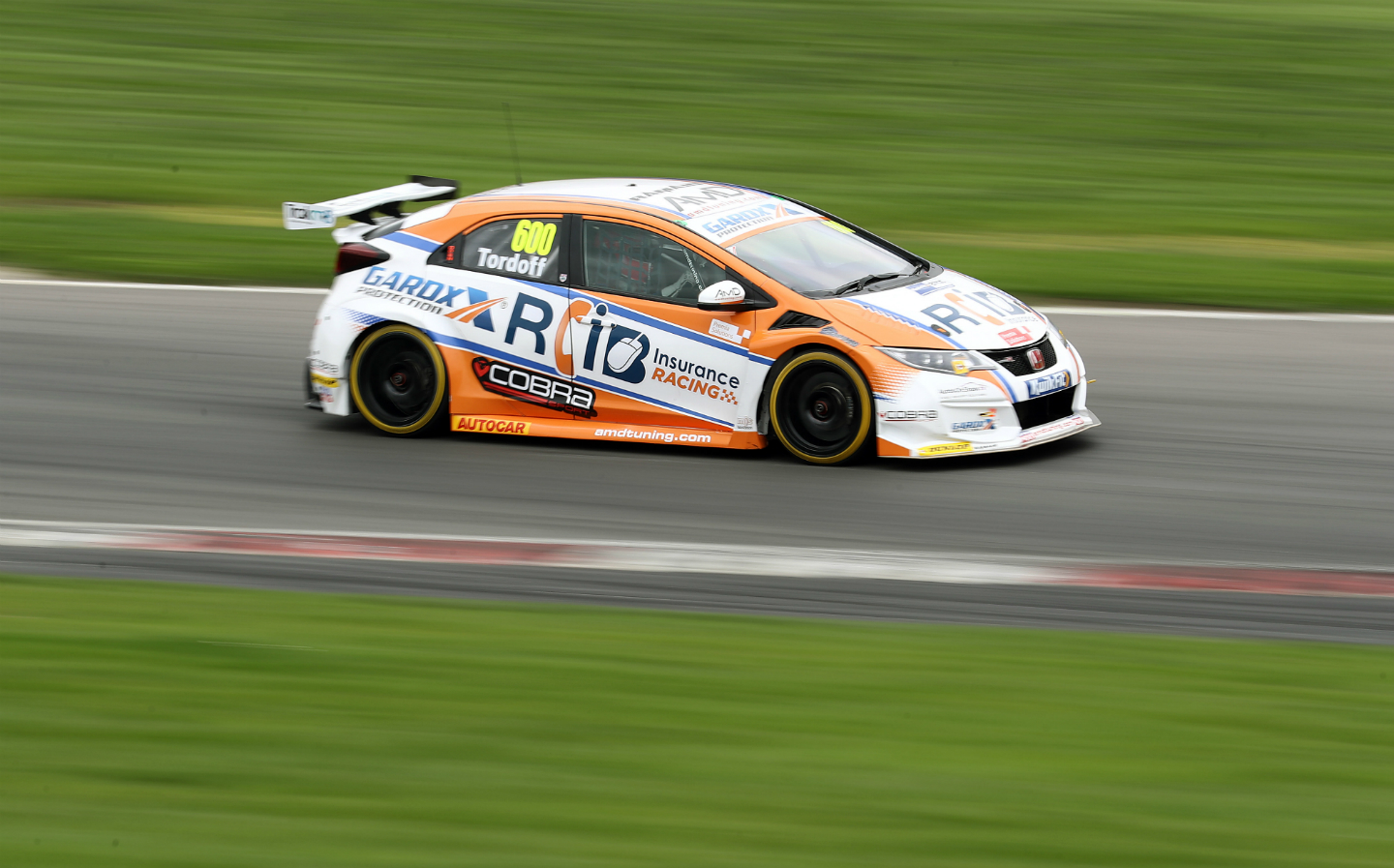 Car Honda Civic Type R
Drivers Rory Butcher, Sam Tordoff
2018 result 12th (120 points)
The Audi S3 and Ford Focus RS racers that AmD fielded last year are now no more: instead, the team is running a pair of previous-generation Honda Civic Type Rs. Any worries of the AmD drivers being slow as they acclimatised to the new cars seem unfounded, as Sam Tordoff set the fastest time in pre-season testing, with teammate Rory Butcher less than two-tenths of a second behind on the time sheets.
Exceler8 Motorsport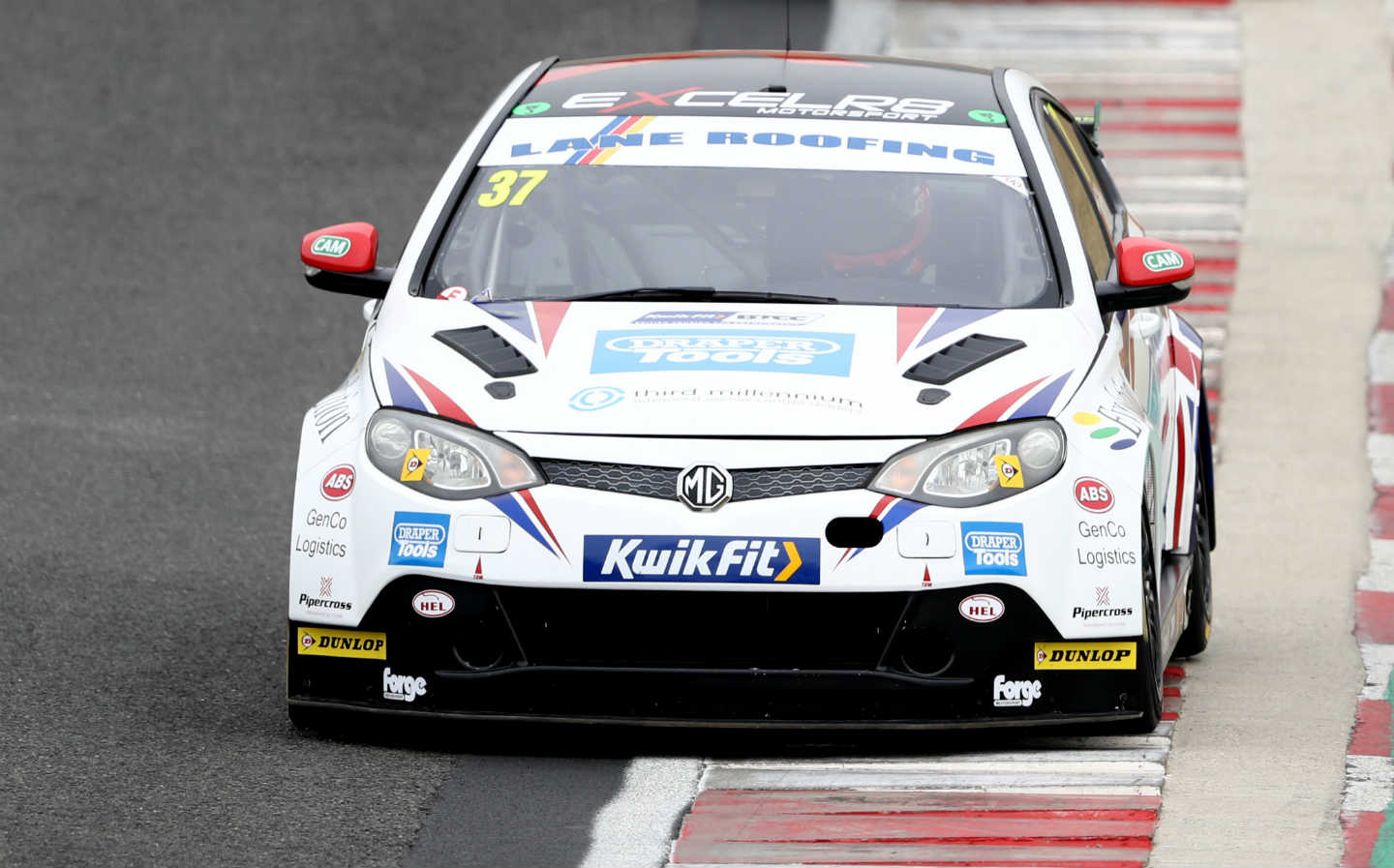 Car MG6
Drivers Sam Osborne, Rob Smith
2018 result N/A
A familiar name in touring car support races such as the MINI Challenge series, Exeler8 Motorsport will make its BTCC debut in 2019. While Exceler8's two drivers are also BTCC newcomers, they will be behind the wheel of the MG6 cars that have won multiple races and the 2013 manufacturer's title for MG.
GKR Scaffolding with Autobrite Direct (Team HARD Racing)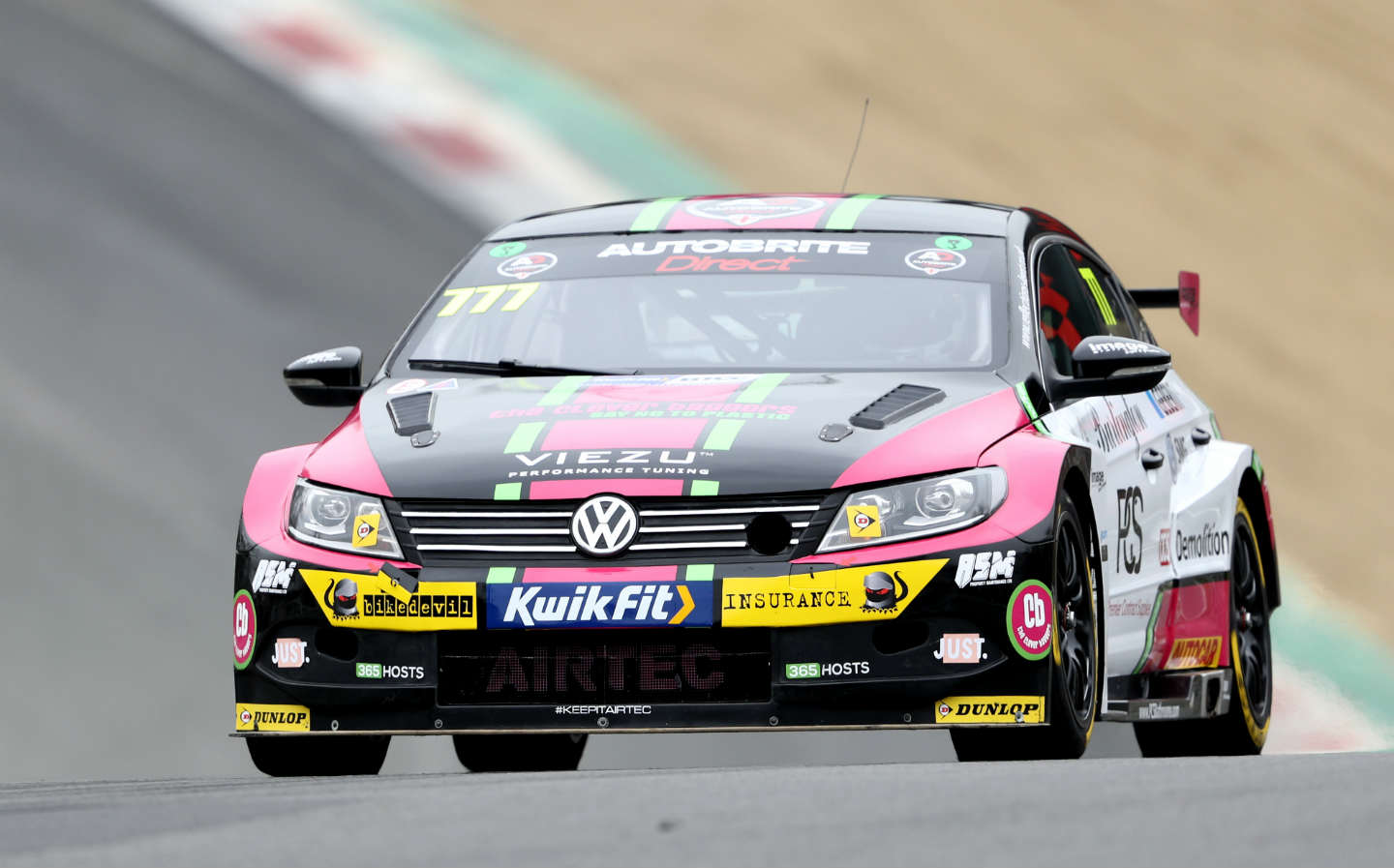 Car Volkswagen CC
Drivers Michael Crees, Bobby Thompson
2018 result (as Team HARD) 21st (-17 points)
2018 wasn't a shining moment for Team HARD last year, as the outfit finished last in the standings and Bobby Thompson was its only driver to score points. With the retained Thompson racing alongside last year's Ginetta GT4 Supercup champion Michael Crees for 2019, there's a chance Team HARD will have a more successful season this time around.
Halfords Yuasa Racing (Team Dynamics Motorsport)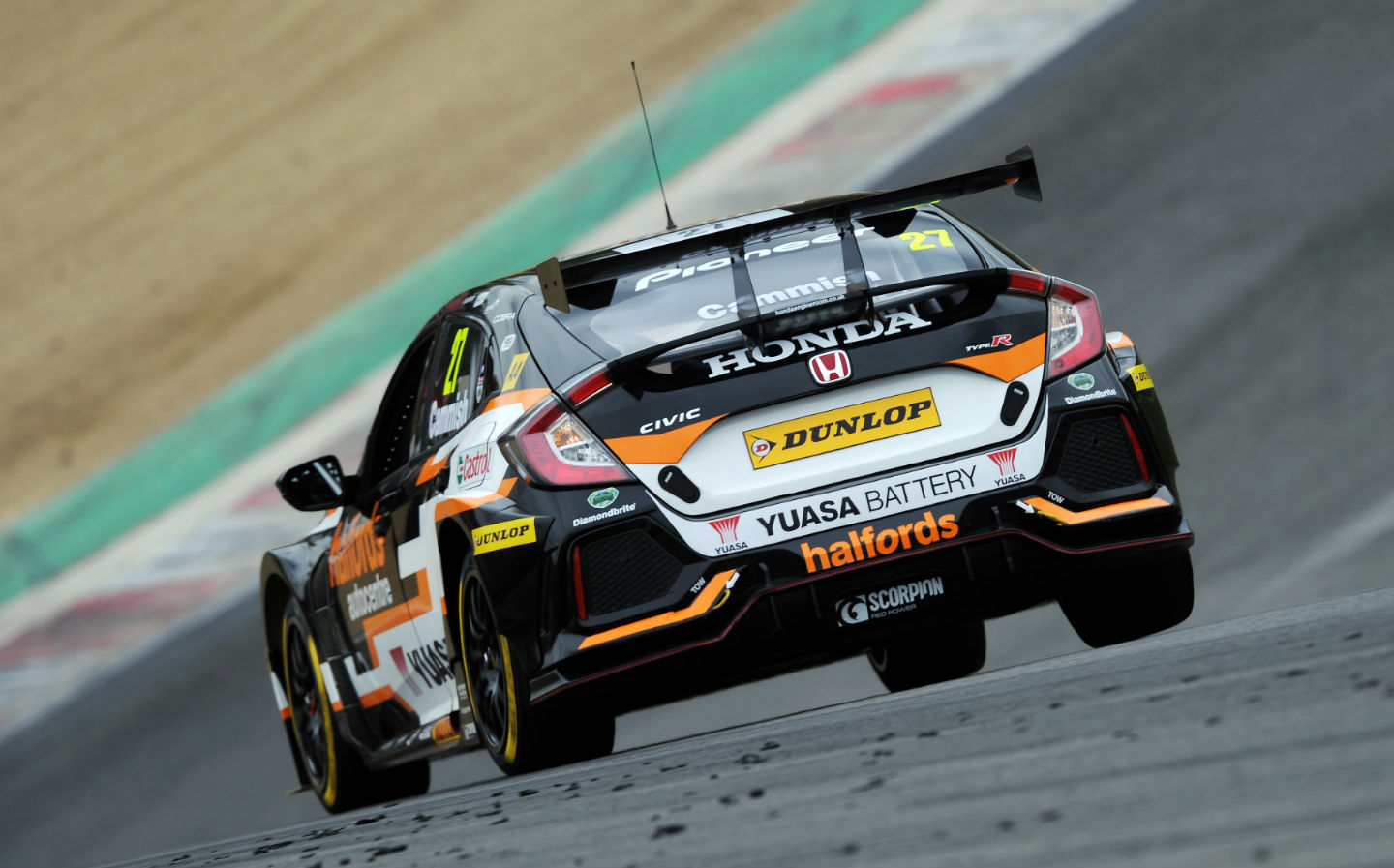 Car Honda Civic Type R
Drivers Dan Cammish, Matt Neal
2018 result 2nd (409 points)
Since partnering in 2010, Honda and Team Dynamics have had huge amounts of success, so it's unsurprising the two will continue racing together under the Halfords Yuasa banner. With every other factory team having a different car or driver line-up for 2019, the consistency of retaining Matt Neal, Dan Cammish and the Honda Civic Type R could give Halfords Yuasa a crucial initial advantage in this year's championship.
Laser Tools Racing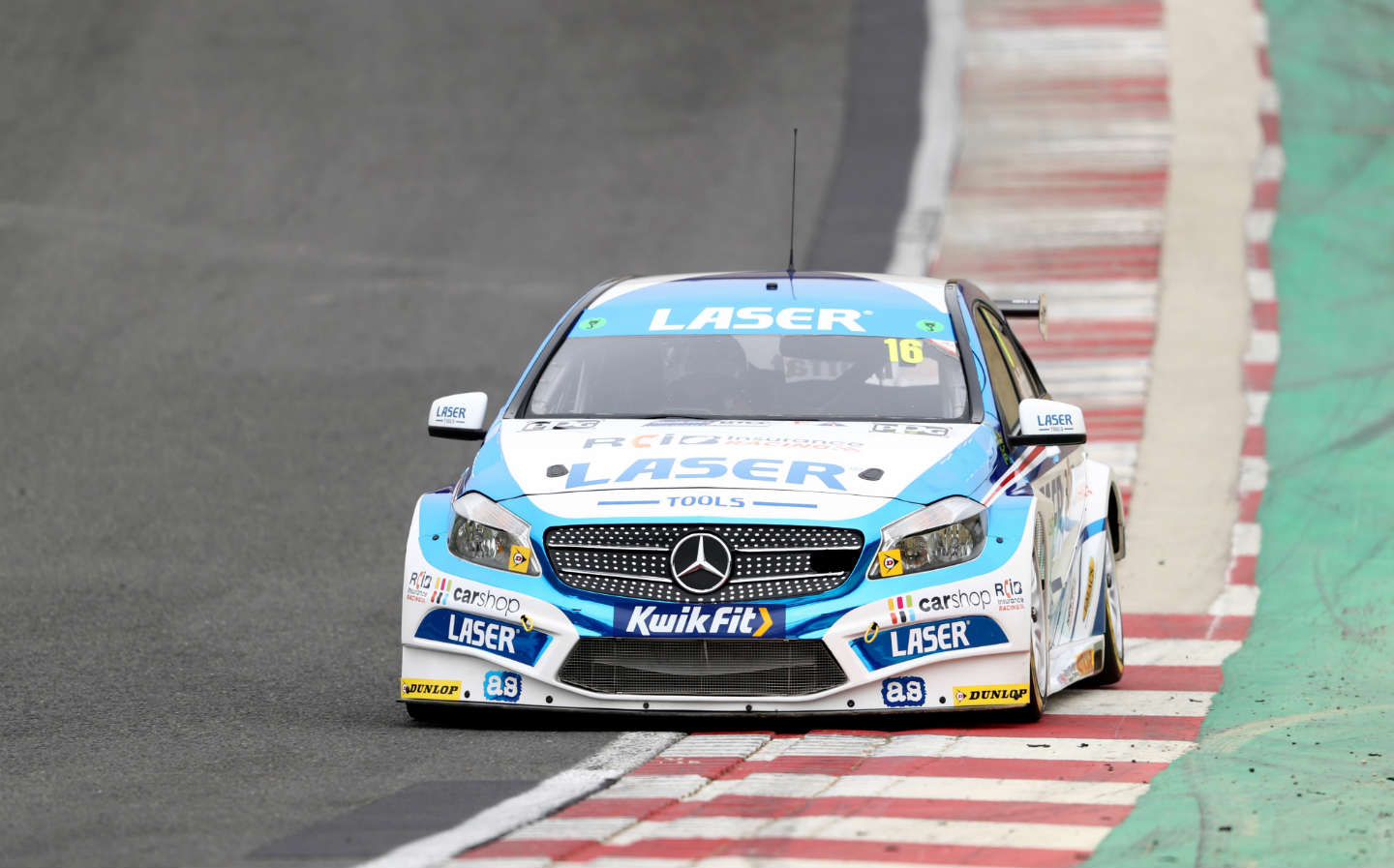 Car Mercedes-Benz A-slass
Driver Aiden Moffat
2018 result 13th (115 points)
After three years in partnership with fellow Mercedes-Benz A-class racers Ciceley Motorsport, Laser Tools Racing has opted to develop its car alone for 2019. Complementing that ambition is its sole driver, the 22-year old Aiden Moffat, who's likely eager to add more silverware to his growing BTCC trophy cabinet.
Mac Tools Racing with Ciceley Motorsport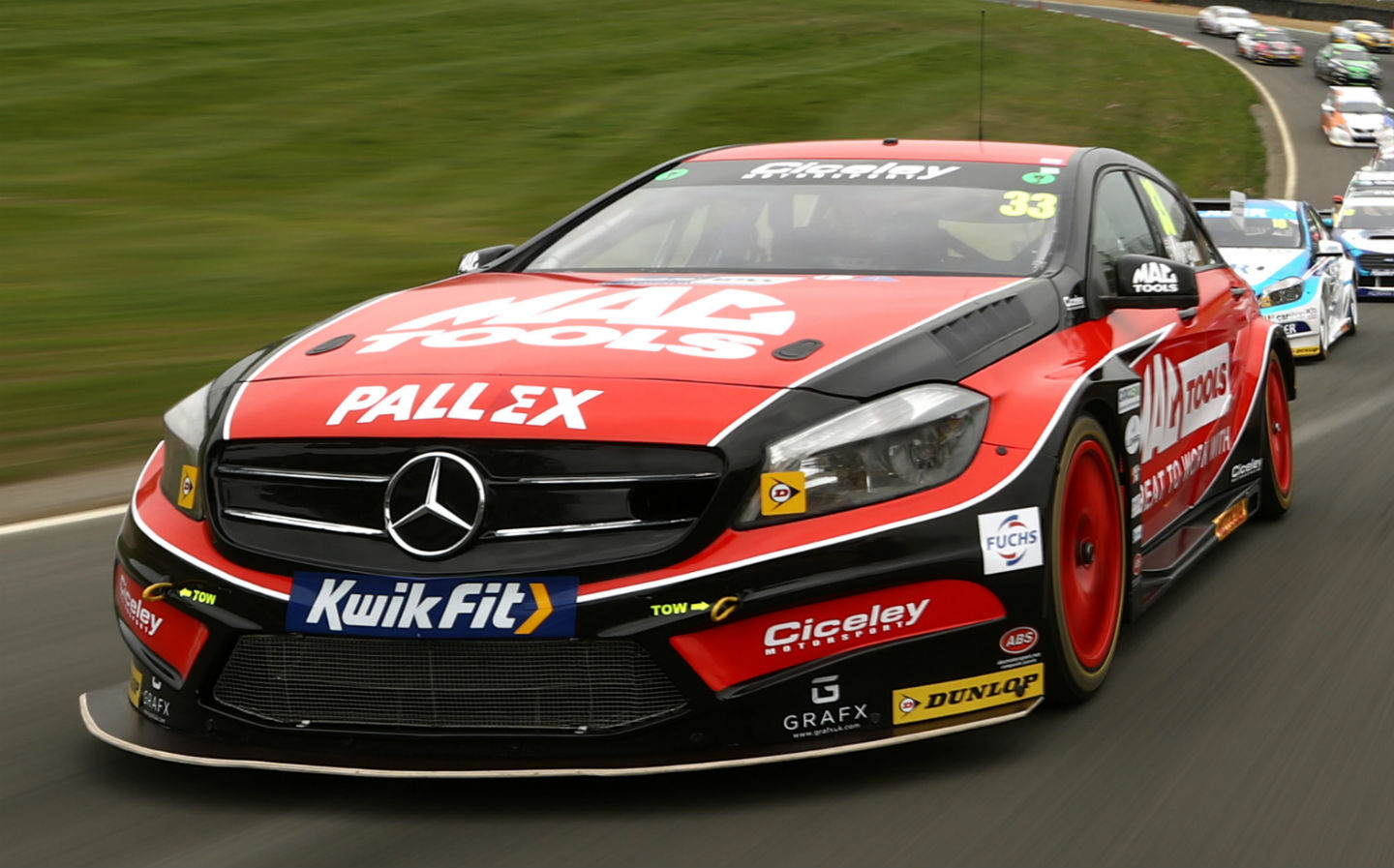 Car Mercedes-Benz A-class
Drivers Adam Morgan
2018 result 8th (226 points)
Of the cars Ciceley Motorsport has campaigned over the years, the Mercedes A-class might very well be its favourite. Including the results of the Laser Tools team it used to support, all 10 of its wins to date have been with A-Classes, with seven victories courtesy of Adam Morgan. With a record like that, Ciceley is expected to do well in the BTCC independents' championships.
RCIB Insurance with Fox Transport (Team HARD Racing)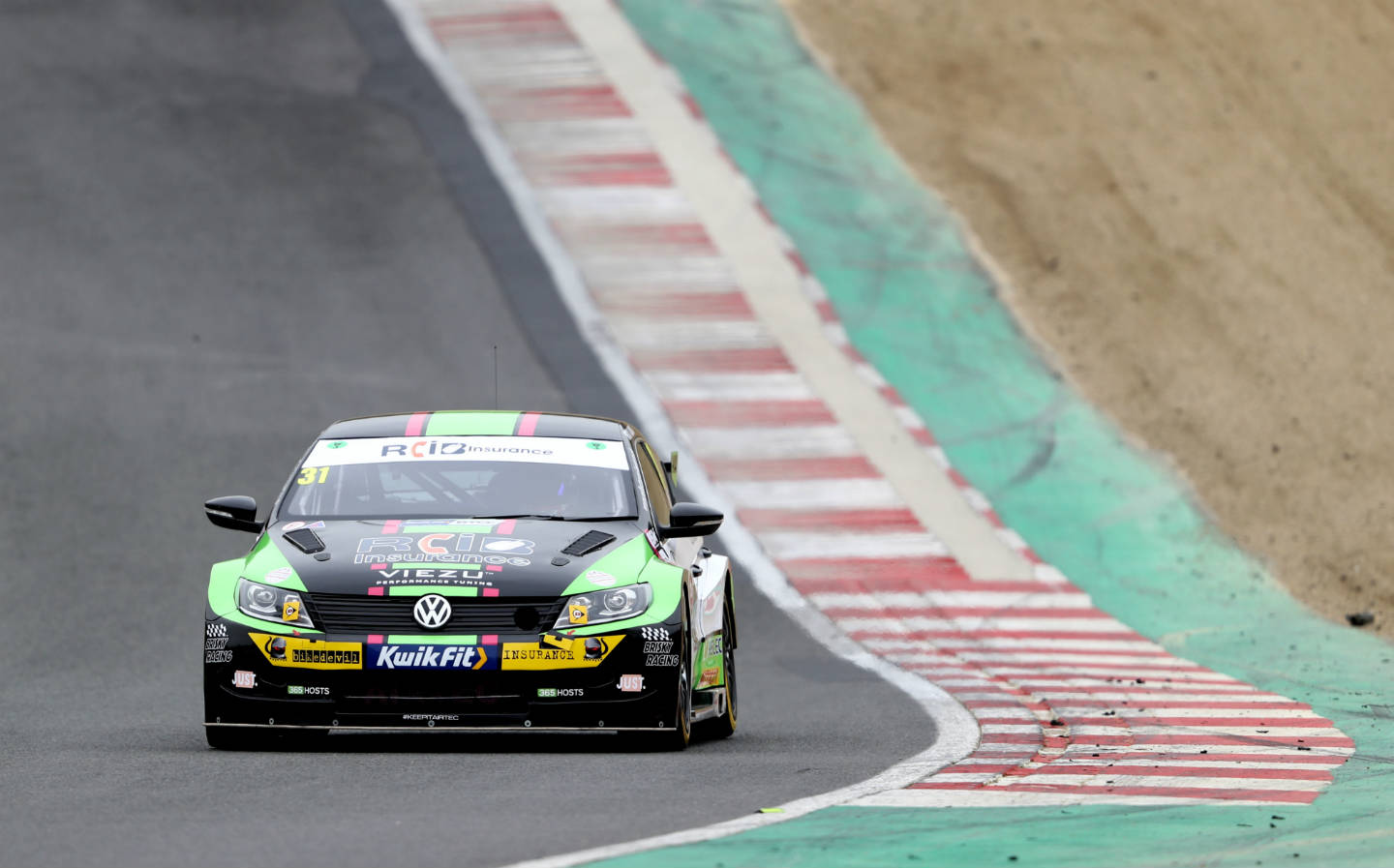 Car Volkswagen CC
Drivers Carl Boardley, Jack Goff
2018 result (as Brisky Racing) 16th (91 points)
In contrast to the sister team, the second of Team HARD's two outfits had a better showing in 2018, ending the year with a decent haul of points. 2019 could be a very special year for Team HARD, however, as multiple BTCC race winner Jack Goff will be returning to the team with which he made his touring car debut, in 2013.
ROKiT Racing with Motorbase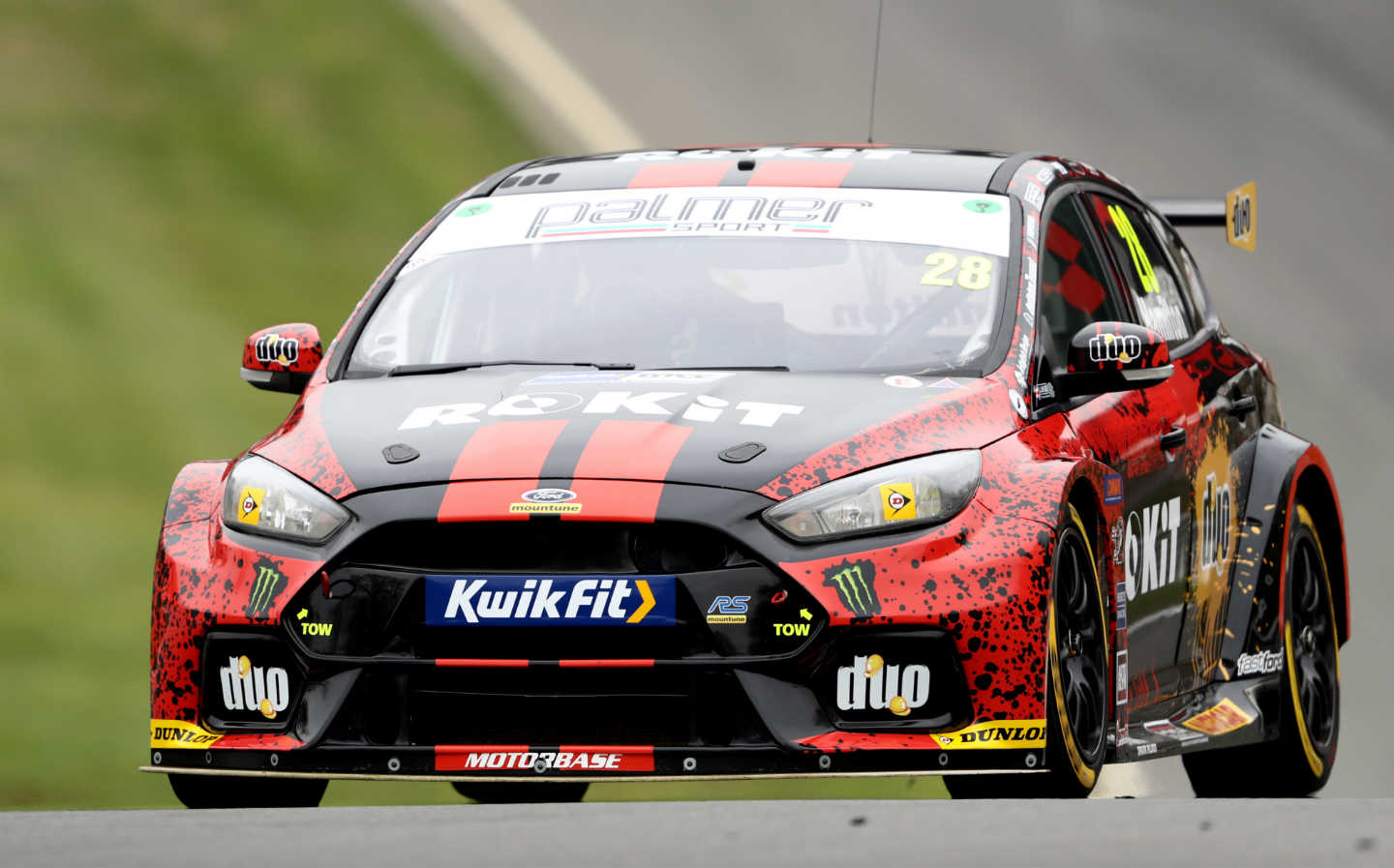 Car Ford Focus RS
Driver Nicolas Hamilton
2018 result 11th (198 points)
Arguably the most inspirational driver on the grid this year is Nicolas Hamilton. In spite of his cerebral palsy, he's forged a career as a professional racing driver, and will be contesting his first full BTCC season this year. Though Hamilton told us at the launch event he doesn't necessarily have any end targets or goals outside of developing and improving his skills as a driver, we hope Motorbase's new recruit has a stellar season.
Simpson Racing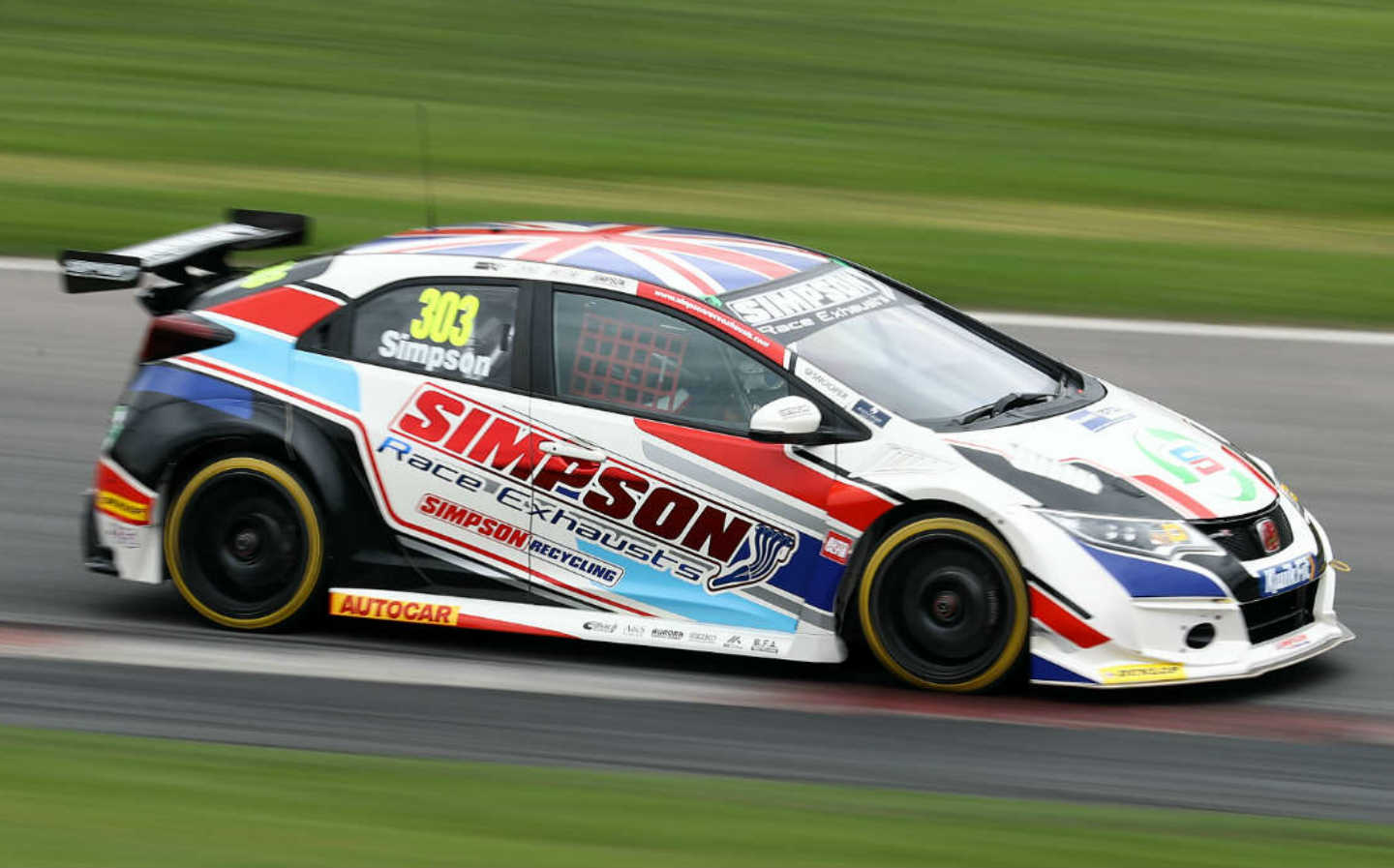 Car Honda Civic Type R
Driver Matt Simpson
2018 result 15th (107 points)
Simpson Racing is a bit of an anomaly on the BTCC grid: as well a being a one-car operation, its driver Matt Simpson is also the team owner. As his debut win last year and top 10 finish in the independent drivers' standings last year shows, Simpson is also pretty handy behind the wheel of his Honda Civic Type R.
Sterling Insurance with Power Maxed Racing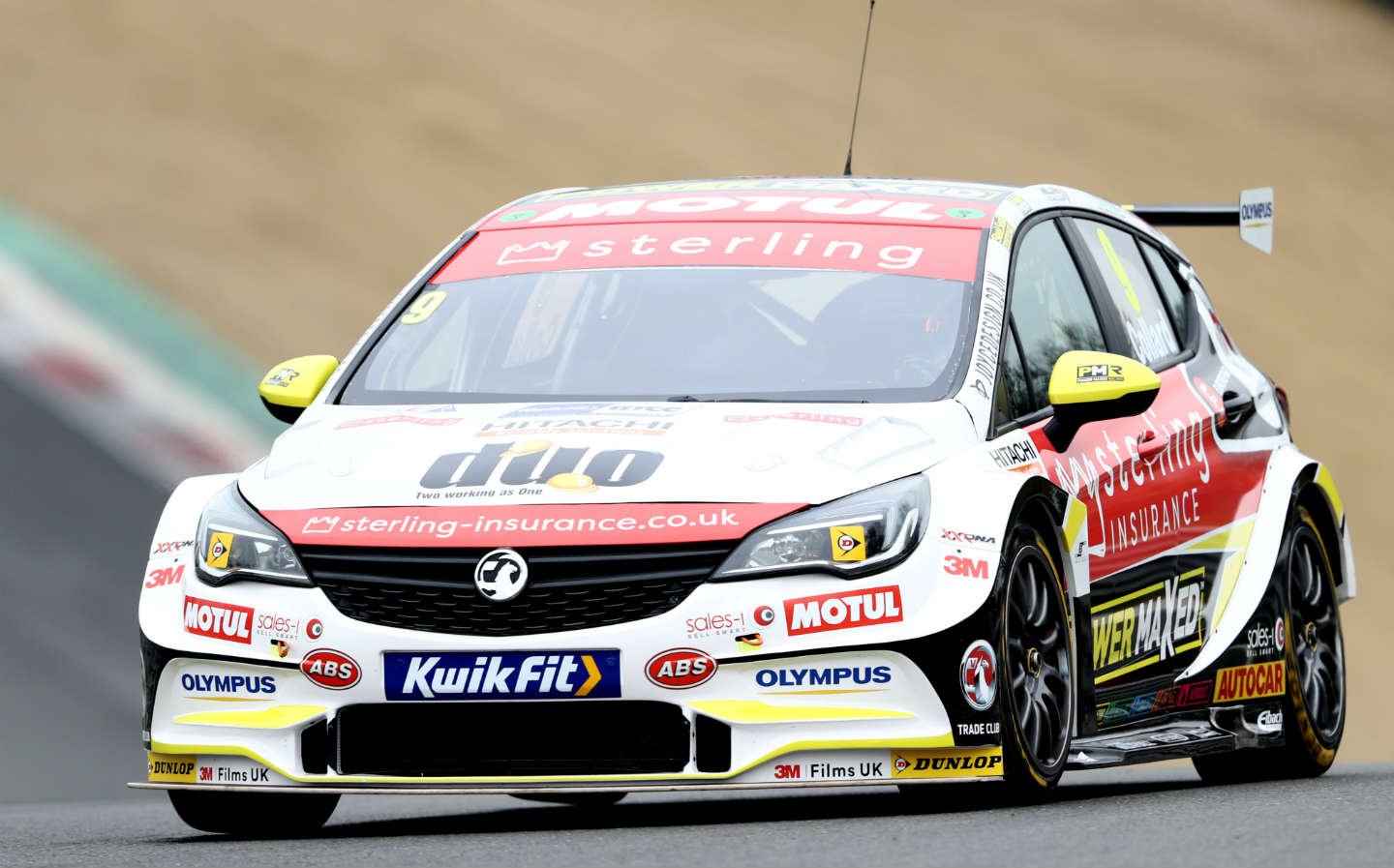 Car Vauxhall Astra
Drivers Rob Collard, Jason Plato
2018 result 3rd (409 points)
If Power Maxed wanted experienced drivers for 2019, they certainly found them in Jason Plato and Rob Collard. With a combined career tally of 39 seasons, 111 wins and 1,026 race starts under their belts, they're hardened BTCC veterans — but will that experience mean Power Maxed will be a frequent sight on the podium in 2019?
Team BMW (West Surrey Racing)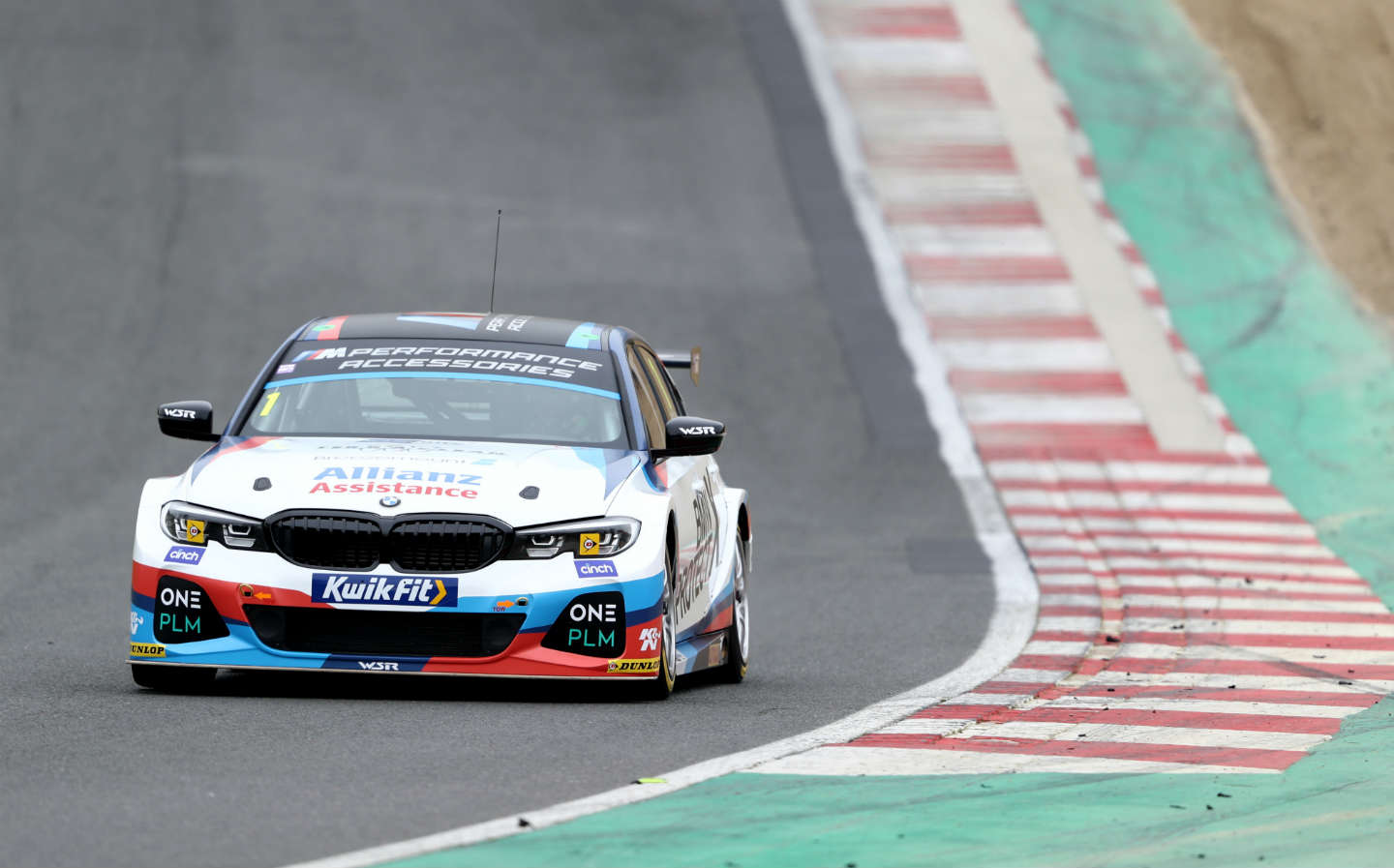 Car BMW 3 Series
Drivers Tom Oliphant, Colin Turkington
2018 result 1st (428 points)
Though touring car racing has a habit of being incredibly unpredictable, the BMW-backed West Surrey Racing team is going into the 2019 season as the favourites. As well as winning three back-to-back teams' championships between 2016 and 2018, it's also got last year's title winner Colin Turkington on the driver roster. Factor in the impressive speed of Turkington's BMW 3 Series in testing, and it's all looking rather ominous for West Surrey's rivals.
Team Parker Racing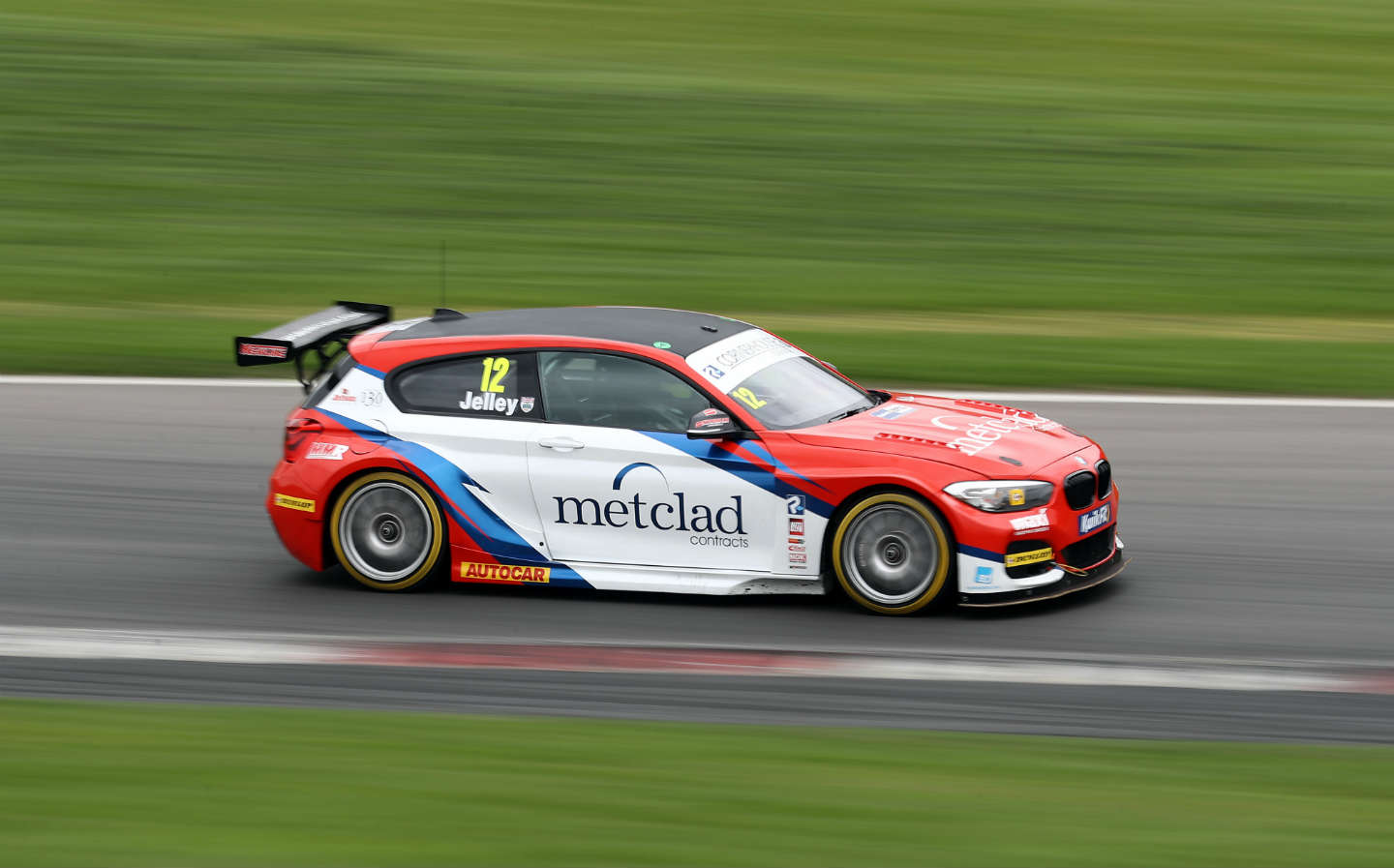 Car BMW 125i M Sport
Driver Stephen Jelley
2018 result 20th (-6 points)
The BMW-backed teams may now be running the new 3 Series, but there's still a place on the grid for its 1 Series predecessor. The smaller tin-top racing car will be driven by another familiar face in touring car racing: Team Parker's sole driver, Stephen Jelley, who made his BTCC debut all the way back in 2008.
Team Toyota GB with Ginsters (Speedworks Motorsport)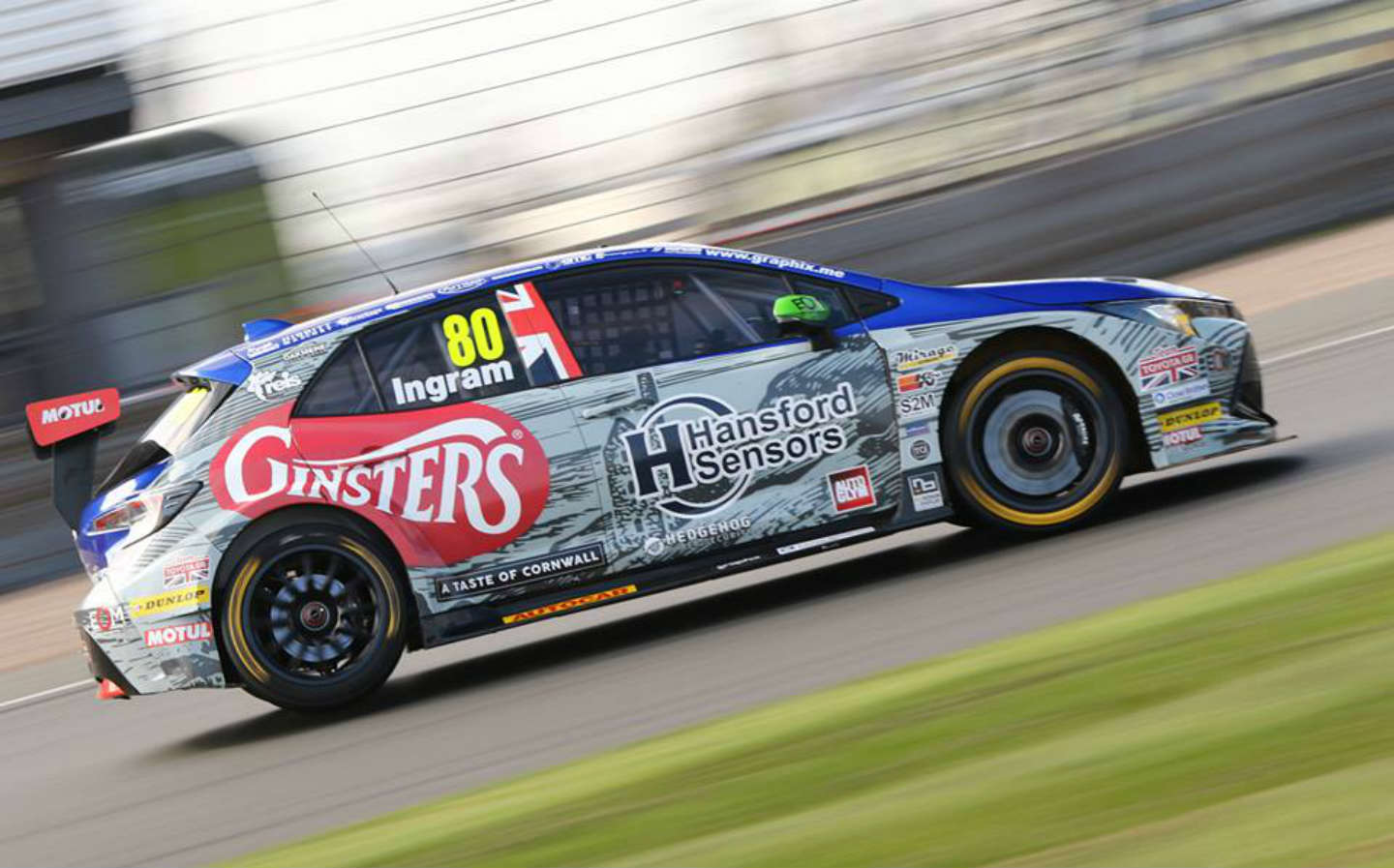 Car Toyota Corolla
Driver Tom Ingram
2018 result 5th (282 points)
West Surrey Racing isn't the only championship-winning team upgrading to a new car for 2019, as last year's independents' champions Speedworks Motorsport and Tom Ingram will be competing in a fresh-out-the-box Toyota Corolla. Being Speedwork's only driver, Ingram told us it will be "very difficult" for the now-Toyota-backed team to win the manufacturers' title, but he did say reveal "towards the second half of the season, we'll really start to look to wins, poles and podium positions".
Team Shredded Wheat Racing with Gallagher (Motorbase Performance)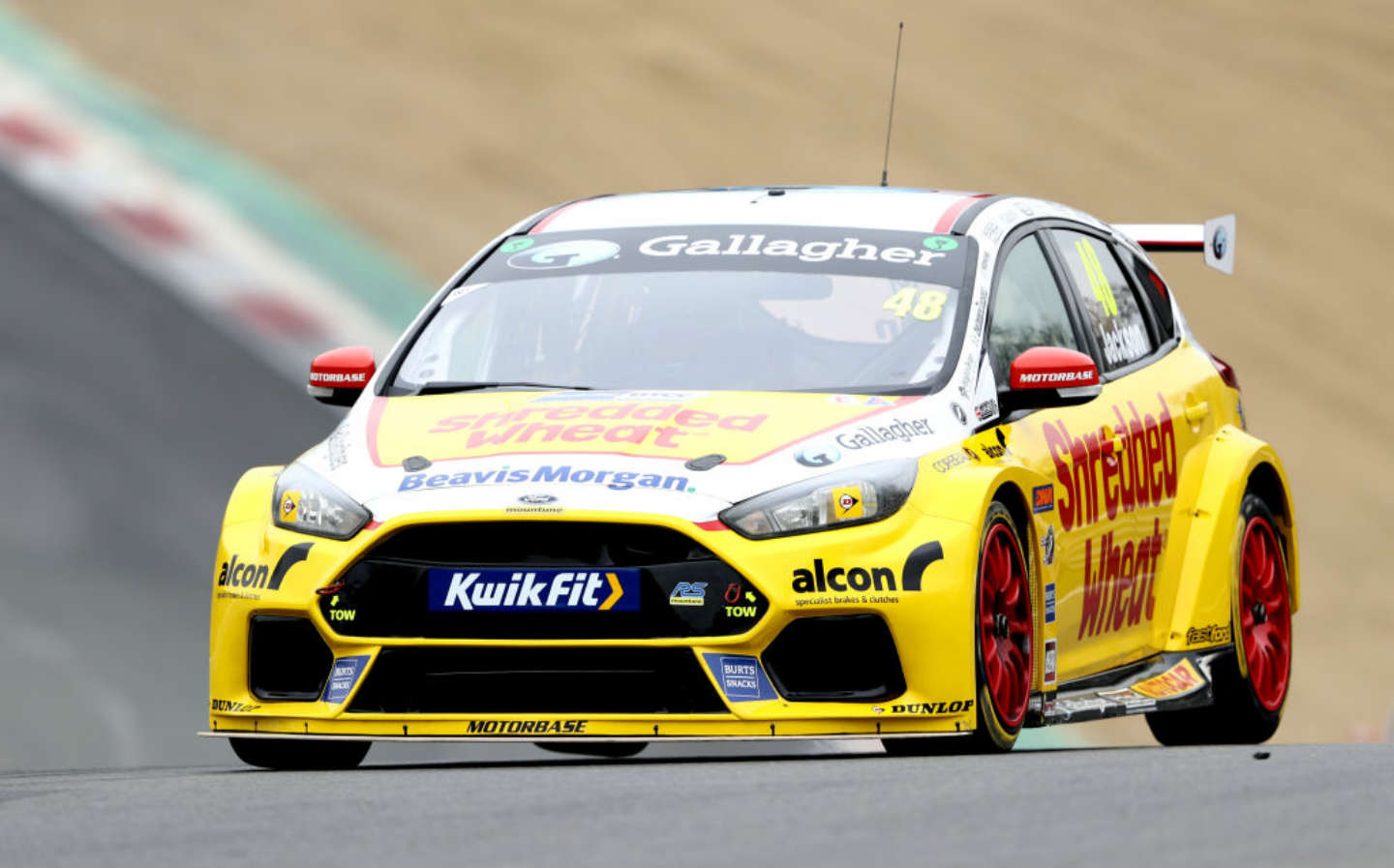 Car Ford Focus RS
Drivers Tom Chilton, Ollie Jackson
2018 result 4th (318 points)
Toyota-backing means Speedworks can't defend its independents team's title this year — leaving the door wide open for Motorbase Performance to fill that void. Strong testing form suggests the team will pick up where it left off last year, and Tom Chilton will likely be looking to improve a place or two from his third place finish in the 2018 season's standings.
TradePriceCars.com (AmD Tuning)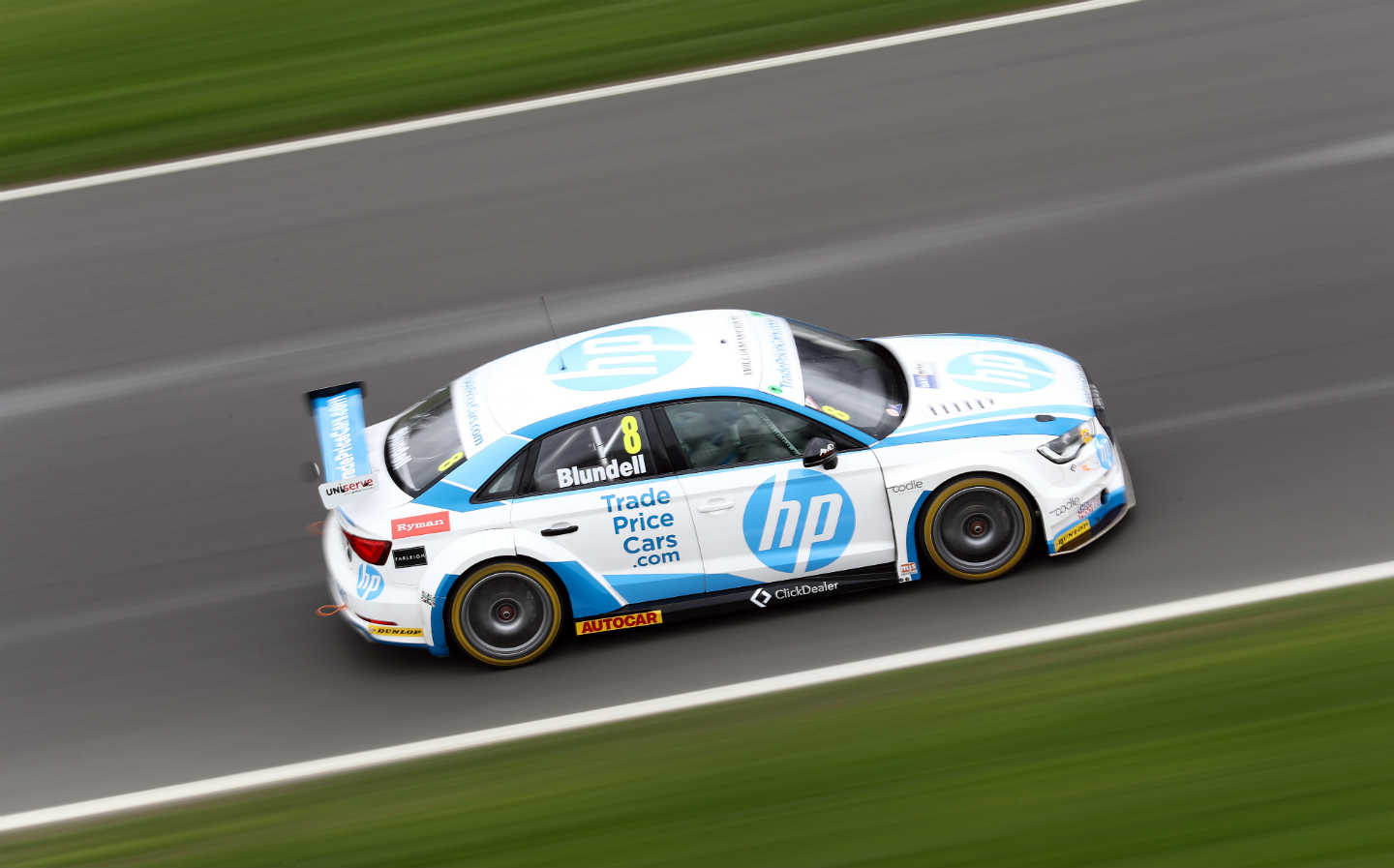 Car Audi S3
Drivers Mark Blundell, Jake Hill
2018 result N/A
Having joined the BTCC last year as Team HARD's title sponsor, Trade Price Cars has gone one step further by entering its own team into the series. Joining the outfit in its first year in the series is perhaps the most unlikely 'rookie' on the grid in 2019: the Formula One and Le Mans racing veteran Mark Blundell.
2019 BTCC calendar
| Date | Venue | Rounds |
| --- | --- | --- |
| April 7 | Brands Hatch | 1 — 3 |
| April 28 | Donington Park | 4 — 6 |
| May 19 | Thruxton | 7 — 9 |
| June 16 | Croft | 10 — 12 |
| June 30 | Oulton Park | 13 — 15 |
| August 4 | Snetterton | 16 — 18 |
| August 18 | Thruxton | 19 — 21 |
| September 15 | Knockhill | 22 — 24 |
| September 29 | Silverstone | 25 — 27 |
| October 13 | Brands Hatch | 28 — 30 |