Michael Owen exclusive: the footballer on his favourite cars (video)
Picks a Rover 1.8-litre over a Ferrari 599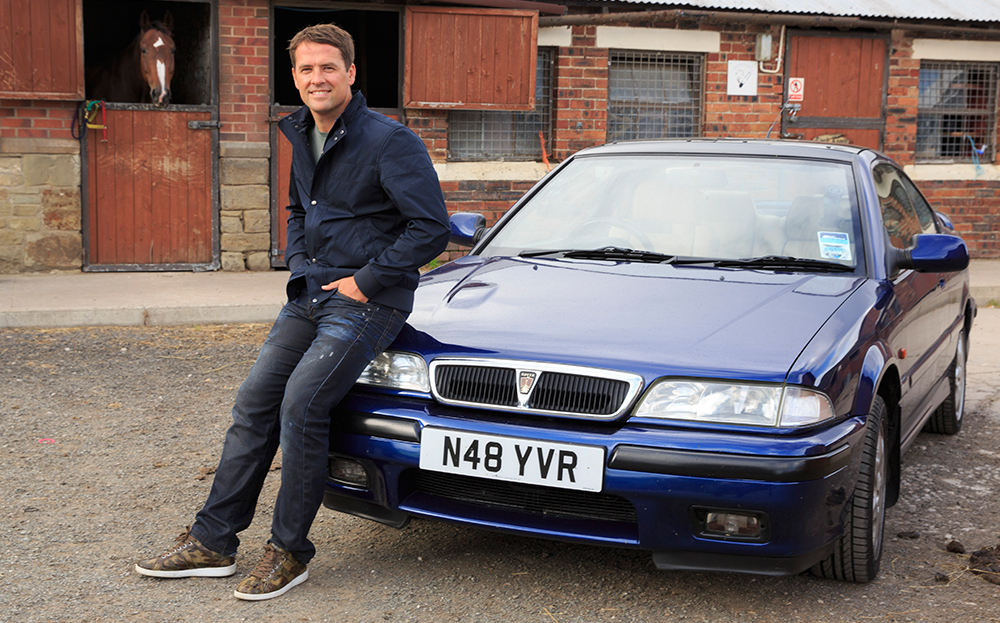 "WHY A Rover coupé?" asks Jake Humphrey of his passenger, footballing legend Michael Owen, a man who went on to own an Aston Martin Vanquish and later, a Ferrari 599 (in blue).
"I was 17, and it was the Bobby Dazzler of its time," replies Owen, deadpan.
Welcome to the final film in Humphrey's series of drives with celebrity pals, and a very enjoyable experience it is, too. The Sun Motors writer has already met Dom Joly, Vicki Butler-Henderson and James Allen, and now it's the turn of Michael Owen, who is working with Shell V Power Nitro+, to take the wheel.
See Michael's #excitingdrive with Jake Humphrey here, or go to the Shell YouTube page.
MEANWHILE, Michael Owen spoke to Driving, exclusively, about his career, his cars and his childhood.
Driving: What was your first car?
Michael Owen: A Rover 1.8-litre coupé. I persuaded my dad to let me have it, despite the insurance cost. I took an advance driver's course straight after my test, which I passed first time, to help get my premium down.
Driving: What's been your most memorable car?
MO: I once owned an Aston Martin Vanquish. It was sensational but the battery kept going flat every five or six days. I also owned a Ferrari 599, just to get it out of my system. It was fantastic.
Driving: Was car ownership very competitive in the locker room? Was a player measured by the price and power of their car?
MO: With footballers, there's a pecking order. If you're driving a Porsche on your first day, you may be selling it the next. The unwritten rule is: you have to earn your stripes. I got into Liverpool at 17 and was playing for England at 18 but it wasn't until I was in my 20s that I bought an expensive car. You see, when I was young, if you drove a flash car, the manager would give you a clip around the ear and tell you that you were losing focus.
Driving: Do you miss the Beautiful Game?
MO: I retired young at 33 and I still miss the adrenaline rush – the games, the goals… But as a professional player, you have to have a sensible outlook. You can't be a footballer all your life. You'll leave the game and then the challenge is to keep busy; it's not enough to spend your days deciding which golf course to play on next. You need a purpose. I have my race horses (my stables trains over 100), my company Michael Owen Management looking after the next generation of players, my TV work, and my wife and four children. It all keeps me busy.
Driving: What's in your garage now?
MO: My wife drives an Audi Q7, and I drive a Mercedes C63. I had a deal with Jaguar for 10 years which got me two Jags a year. I passed many of them to my dad and ever since, he's been known in the family as "Terry Two Jags". He hates it!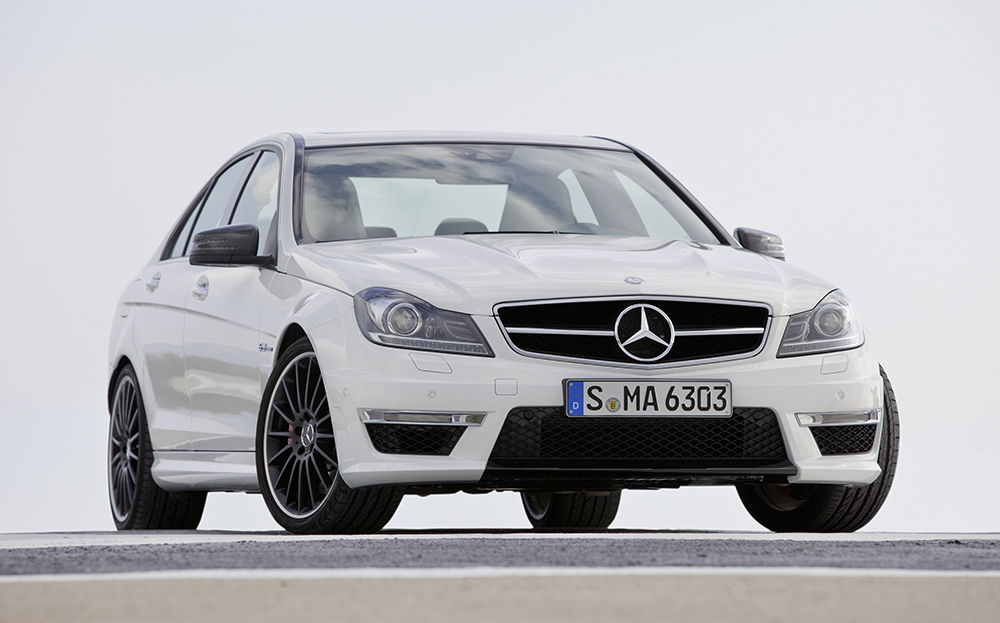 Driving: What do you look for in a car?
MO: These days, comfort but there are times I look in the rear view mirror and say to myself, "You're only 34; you need to drive something stylish." Then I push the boat out, which is how I got the C63.
Driving: What's your favourite drive?
MO: As a child, I always enjoyed our holidays towing a caravan on trips up the Welsh coast. Also, I liked to live some distance from the grounds I played at so I could drive and think, and, with a hands-free, prepare and look after my various interests. For the video I took Jake to see my racing stables in an old Rover coupé like my dad's, and then along the Welsh coast to revisit my beach holidays.
Driving: Did you ever want to drive the team coach?
MO: Never, though I do remember Paul Gascoigne taking the wheel of the team bus when he played for Middlesbrough. The driver was late and though Gazza drove it only a mile or so, he managed to bash it all down the sides. It cost thousands to repair.
Driving: Finally, your top driving tip?
MO: Don't drive and text. It's madness!
---
Search for and buy used cars here
---