Me and My Classic Motor: Sunbeam Alpine series V (1968)
Needs a firm hand in corners, but a joy to drive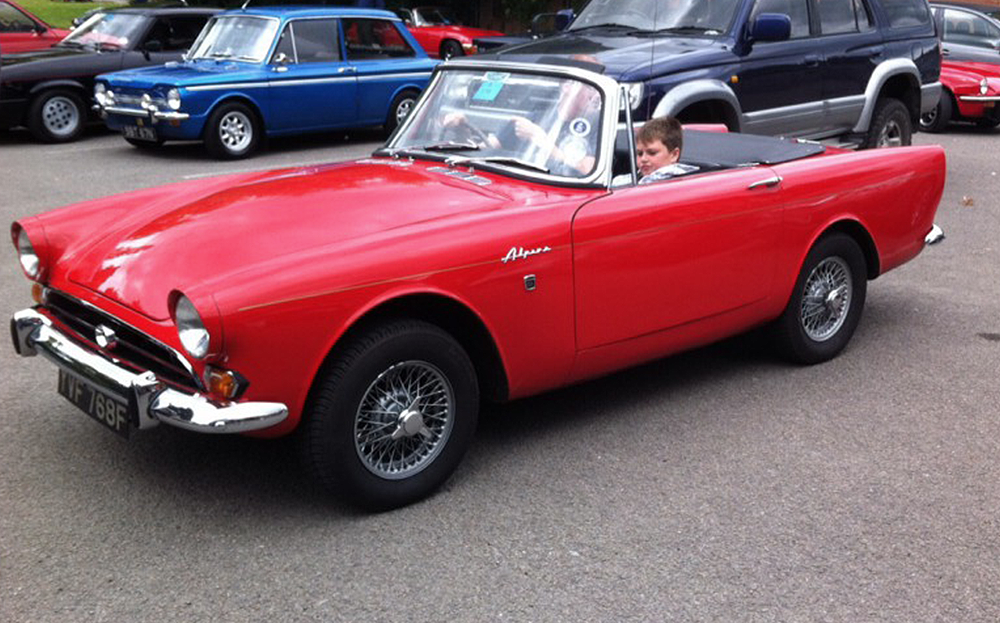 AS A boy, Andrew Yeomans plastered his bedroom walls with posters of cars. There were the usual Italian beauties — Ferraris, Maseratis, Alfas — but his favourites were the Americans, all flashy chrome and jutting tail fins, the more outlandish the better.
---
Click to read car REVIEWS or search NEW or USED cars for sale on driving.co.uk
---
The humble British Sunbeam Alpine did not make it onto Yeomans's Cool Wall then, and yet this little drop-top has more glamorous connections than you might expect: it was the first Bond movie car, driven under a crane by Sean Connery in Dr No in 1962, and Michael Caine got a lift in one in Get Carter nine years later.
"I didn't have the money for a classic Maserati or an Alfa," says Yeomans, 51, who lives with his wife and three children in a village just outside Leicester. "I wanted something a bit different — I'm told there are only about 3,000 left on the road worldwide — and preferably British, but still with great lines."
Yeomans's childhood passion went on to become a career, and he now owns a company that does clay modelling for automotive clients around the world, including Aston Martin. Looking at the Alpine reminds him of a time when car designers had greater creative freedom. "In the car design industry we get a lot of our ideas from classic cars, because of the shapes you could do back then. All the legislation we have today does make things more of a challenge," he says.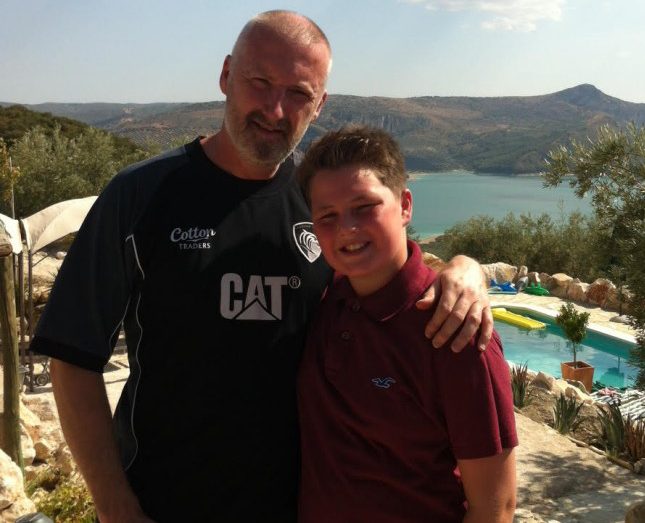 The original Sunbeam Alpine was launched in 1953 — a two-seat convertible from the Rootes Group, a long-lost British car company that included such marques as Hillman and Singer, as well as Sunbeam and Talbot. The first version was a very different car, derived from the Sunbeam-Talbot 90 saloon and nicknamed the Talbot Alpine. It was redesigned and relaunched in 1956, with an eye on the American market. It went through five series (Bond's was a series II), until production ceased in 1968 as Chrysler took over at Rootes.
Yeomans's Carnival Red model, with black vinyl interior, has a 1725cc engine producing 93bhp and a four-speed manual transmission. "It's pretty quirky," Yeomans says. "You have to really grasp the steering wheel with both hands and hold on tight to it in and out of the bends, but it always puts a smile on my face and it's been remarkably reliable over the years."
Yeomans has had the car more than two decades and recently had it valued at about £9,000. Not that it matters — he just loves to drive it with the top down on sunny days. And he's been forbidden to sell it by his 12-year-old son, Ben, who first experienced the Alpine from the comfort of his baby seat. "He insists on coming with me every time I go out in it," says Yeomans "He loves the smell, the sounds — it roars when you accelerate. He finds it thrilling."
Last year they took it to the Goodwood Revival, and Yeomans is now planning a grand tour of Europe — with Ben in the passenger seat, of course.
Sunbeam Alpine series V (1968)
Owner: Andrew Yeomans
Occupation: Director of Autosculpt Design
Price paid: £4,750 (1994)
Value now: £9,000
Tell us about your classic motor
If you own a classic motor and have a story to tell, let us know about it via classic@sunday-times.co.uk, or write to Driving, The Sunday Times, 1 London Bridge Street, London SE1 9GF. Please include photos of the car as well as your contact details.
---
Click to read car REVIEWS or search NEW or USED cars for sale on driving.co.uk
---