Me and My Classic Motor: Austin Mini Mk IV HLE 1000
Dodgy "restorer" stripped her pride and joy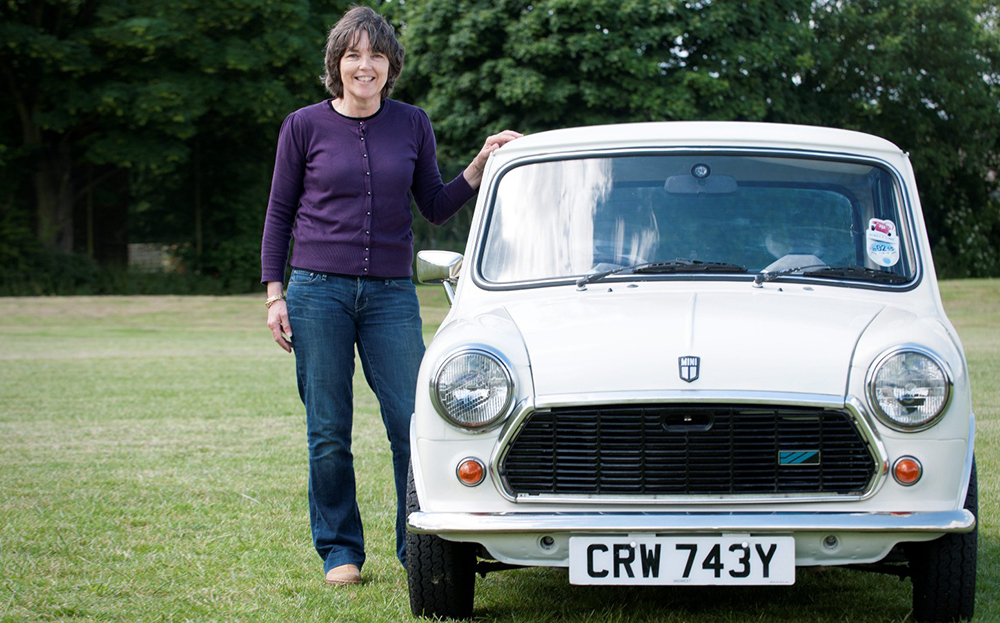 Owner: Louise Branch
Occupation: Secondary school teacher
Mini bought for: £2,300 (1982)
Value now: £5,500 (approx)
WHEN Louise Branch got a call from the new owners of a garage where she'd left her ageing Mini two years earlier, asking her to come and take it away, she was in for a shock. She was expecting a refurbished classic; what she got was a car that had been stripped bare by the garage's previous owners, from the engine to the wing mirrors. It was little more than a crumpled shell.
---
Browse the Austin Minis forsale on driving.co.uk on driving.co.uk
---
"When I finally saw it, I cried," recalls Louise. "I think I cried for weeks."
Louise, 56, from Shenstone, Staffordshire, had bought the car new using an employee discount in 1982, when she was 23 and working for British Leyland, which had subsumed both Rover and the Austin brand.
"It was always reliable and it's one of those cars that just feels great — you put your foot down on the accelerator and you feel as if you're doing 80mph."
Over the years, many people tried to persuade Louise to get rid of it, but she never would. After her two sons were born, she and her husband, John, invented a way of carrying them both by removing the front passenger seat and fitting a strap on the floor, so the younger boy could travel there in his carry-cot (long before child car seat legislation, of course). They even took the car on family camping trips.
But eventually they upgraded to a larger Vauxhall Cavalier. The Mini was worth only £250, so rather than sell it Louise mothballed it for years, until her elder son learnt to drive in it. By that time the Mini had morphed from old crock to emerging classic and Louise decided it was time to do it up.
"We thought we'd get it restored and upgraded." Instead Louise fell victim to a conman who stripped the car for parts
"The brakes were like sponges," she says. "There was no heating and it took leaded petrol, so we thought we'd get it restored and upgraded." Instead she fell victim to a conman who stripped the car for parts.
That would have been the end of the road for the Mini, were it not for a kindly couple of car enthusiasts who run a small independent garage in nearby Chasetown. "They took pity on me," Louise says. "We couldn't afford to replace everything but they've restored it to how it was for next to nothing."
Louise is a teacher now and when she told her class the story of the Mini, they wanted to help too. "They all chipped in. I said one of the things we'd never been able to find was an inside light, so one of the kids gave me one for Christmas."
The car is now reserved for occasional outings and will be guest of honour at her son's wedding this summer. The brakes are still like sponges, there's still no heating, it still takes leaded petrol — and it's still just as much fun to drive. "Although not in the wet," says Louise. "Not with those brakes."
Tell us about your classic motor
If you own a classic motor and have a story to tell, let us know about it viaclassic@sunday-times.co.uk, or write to Driving, The Sunday Times, 1 London Bridge Street, London SE1 9GF. Please include photos of the car as well as your contact details.
---
Click to read car REVIEWS or search NEW or USED cars for sale on driving.co.uk
---