LCCS 2015: The magical machines set for London Classic Car Show's Grand Avenue
---
Published 15 December 2014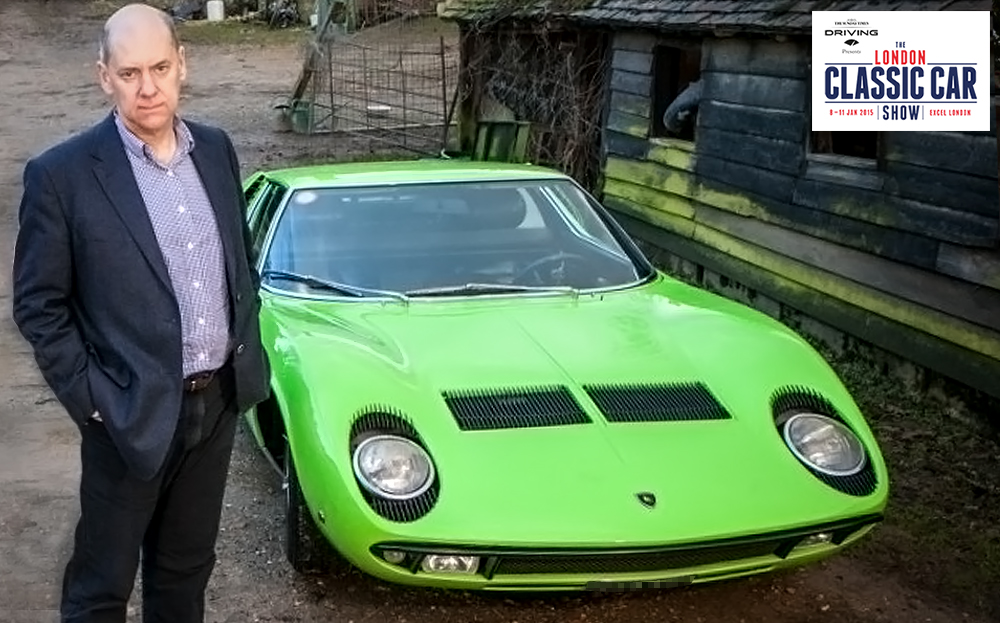 Occasionally, visionary designers and the helping hand of history combine to make magical machines, from the utilitarian Land Rover to the mouth-watering Miura. Driving's classic cars expert Sir Jonathan Evans picks his fantasy 11.
---
Get £5 off tickets to the London Classic Car Show 2015 (Jan 8-11)
Click here and quote discount code LCCS25
---
Itala 35/45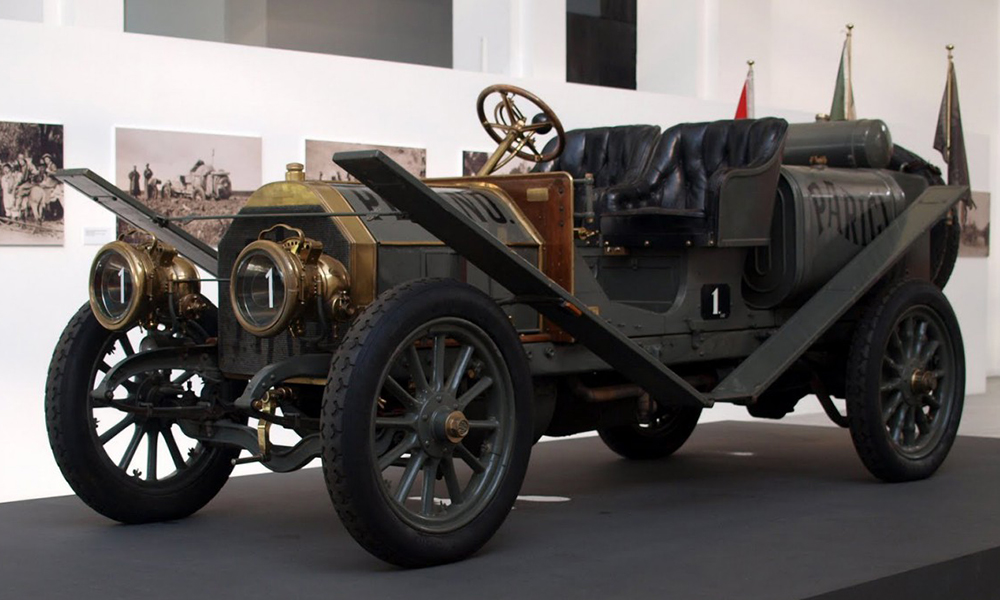 The 7.5-litre Itala 35/45 HP became a cult car of its time after winning the 1907 Peking to Paris motor race, a competition made possible by the first great experiment in globalisation more than a century ago. As the car passed through Siberia, a bridge collapsed under its weight, leaving it dangling in mid-air. Three hours later it was back on the road and started the first time the crank handle was turned.
Driven by Prince Scipione Borghese, an Italian aristocrat, it went on to win the race, arriving three weeks ahead of its nearest rival. Not much remembered today, Itala eventually merged into the Fiat group and disappeared in the 1930s but was an innovative company, experimenting with huge engines (up to 14.75 litres) and front-wheel drive. The 35/45HP is a striking car with its extravagant and slightly hazardous running boards. Throw in its dramatic history and this is certainly one for the Grand Avenue.
Produced 1907-15
Engine 7.4 litres, 4 cylinders in line
Value today Near £100,000
Verdict A lost legend
DFP 10/12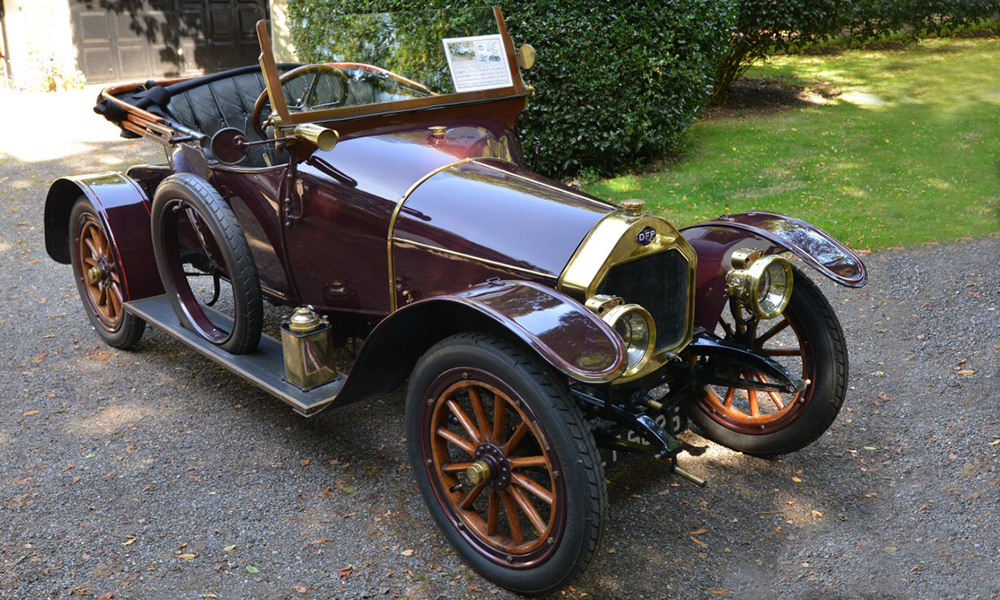 The DFP is a Bentley before the Bentley. Bentley Motors was not founded until 1919, but the great WO (Walter Owen) and his brother Horace had established Bentley and Bentley to import French DFPs (the full name is Doriot, Flandrin & Parant) as early as 1911. WO tuned and raced the DFPs as part of his marketing activity and had considerable racing success, including Brooklands and the Isle of Man Tourist Trophy race. The touring versions of the DFP had high-quality coachwork, some boasting sycamore dashboards, doeskin fittings and even aluminium panels. They were renowned for their reliability, which contributed to their racing success. The 1914 10/12 model at the show was one of the last produced before the Great War, when production was suspended. DFP struggled to re-establish itself after the war and shut in 1926.
Produced  1914
Engine 1.6 litres, 4 cylinders
Value today Approaching £100,000
Verdict Bentley heritage with French flair
Citroën DS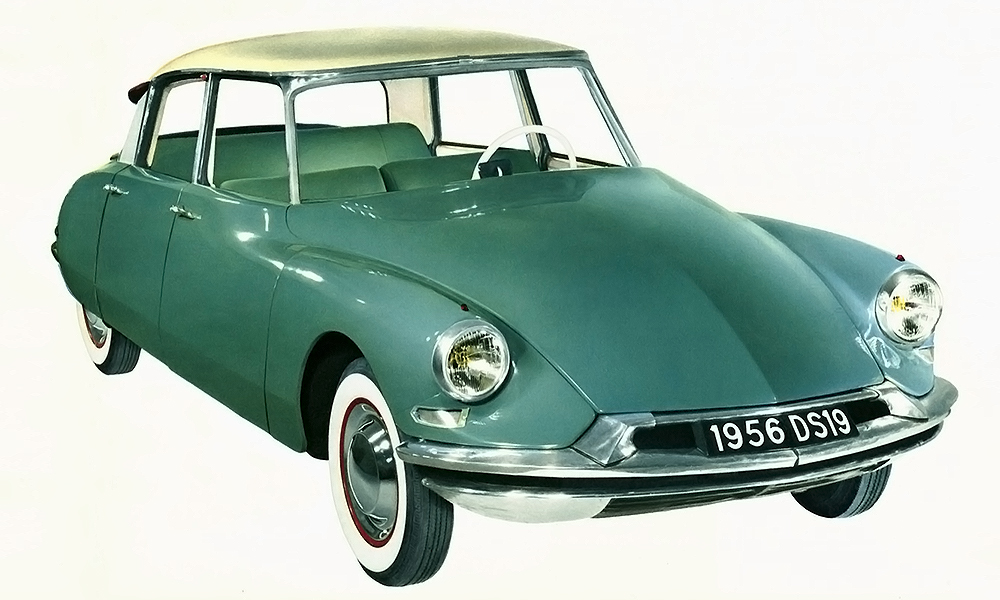 The Citroën DS epitomises French design flair and engineering excellence from the golden period of the 1950s and 1960s. Compare it with contemporaries such as the 1955 Austin Cambridge and you see how advanced it was: it was a sensation, as well as being a huge commercial success, selling about 1.5m cars. On the technical side, it also broke new ground: hydropneumatic suspension, front disc brakes, semi-automatic transmission and even fibreglass roof panels to lower the centre of gravity. This is a great car and it is a shame that Citroën has found it so difficult to match its pre-eminence with more recent offerings.
Produced  1955-75
Engine 1.9 litres, 4 cylinders
Value today £15,000-£25,000
Verdict Voulez-vous conduire avec moi ce soir?
Bugatti Type 35B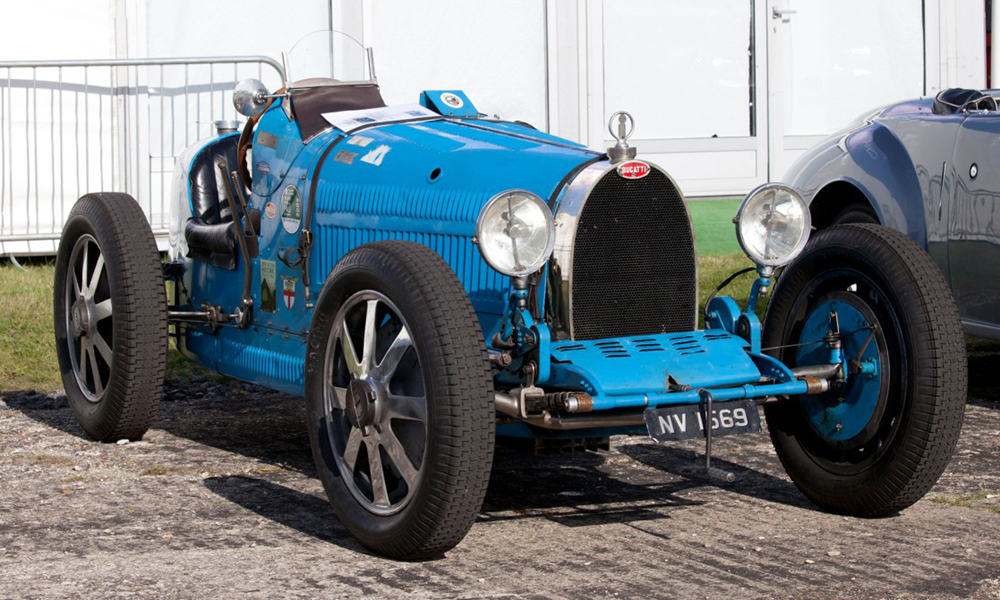 The Type 35 Bugatti was a highly successful racer built in various versions from 1924 to 1931. The 35B won a number of grand prix, as well as the 1929 Targa Florio, a tough race held in the mountains near Sicily. The 35B is a particularly attractive car, with its signature domed Bugatti grill, boat tail and chunky alloy wheels. About 300 Type 35s were built. Today it is the archetypal racing car of the 1920s and as such is highly sought after. There are some unusual technical innovations, such as a hollow front axle. It ran on a 2.3-litre straight-eight supercharged engine that produced a creditable 90bhp, and used a four-speed gearbox. For car connoisseurs, it is far more appealing than a Veyron, Bugatti's modern supercar.
Produced  1924-31
Engine 2.3 litres, 8 cylinders in line
Value today More than £500,000
Verdict Beautiful and charismatic
Lancia Stratos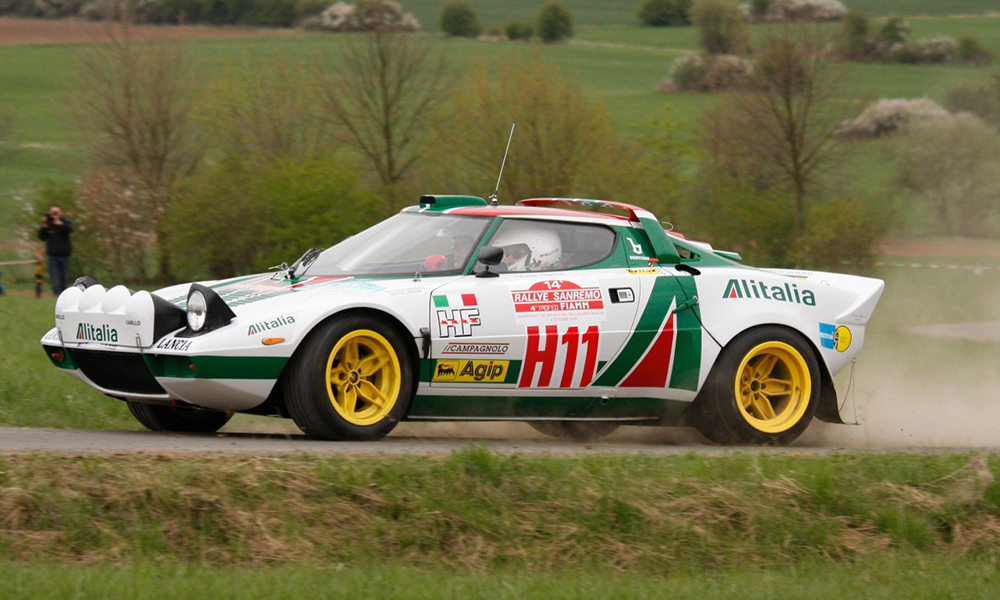 Alas, poor Lancia. Few marques in the postwar era rose so high and then fell so low. Today, Lancias are bundled with Chryslers into a ragbag of mismatched models that look awkward and are mediocre to drive. It was not always so, as the Stratos reminds us. Lancias have one of the most illustrious records for technical innovation, and the Stratos, a Bertone design, was among the last of that great tradition. It is fast, exciting and beautiful and won the world rally championship in 1974, 1975 and 1976. Only a few hundred were produced, most for the rally market, though there was also a road-going Stradale version for those determined to live the dream daily. Most of the cars were fitted with the Dino Ferrari 2.4-litre V6 engine, in various states of tune, which delivered sparkling performance.
Produced  1972-74
Engine 2.4 litres, V6
Value today £200,000
Verdict Fast, rare rally winner
Land Rover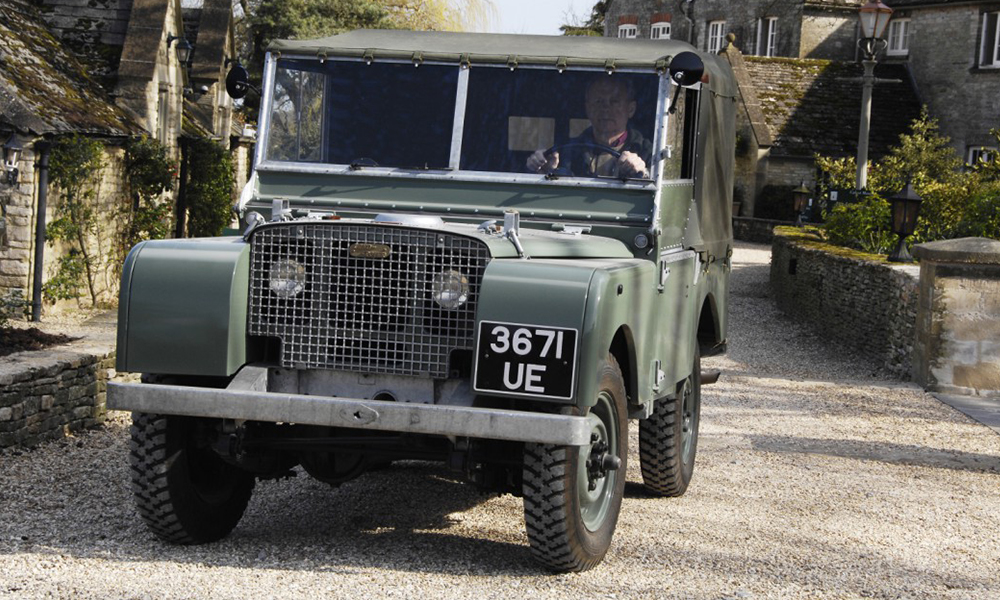 What can you say about the Land Rover that hasn't already been said? Sixty-six years on from its launch as a rival to the Jeep, it still holds tremendous appeal. If you were stuck in quicksand in a gorge in Borneo with night approaching and the cannibals starting to sharpen their spears, it's still the only vehicle you'd want to see coming out of the jungle to rescue you. Equally, if you need to impress your friends and colleagues with your affluence and discriminating taste, then shell out £80,000 on a fully customised Defender and you can wow them with the leather interior, gun racks and mood lighting. This car proves the old adage that form follows function. I prefer the headlights in their original position between the two wings, but despite the body styles made available over the years, there have been mercifully few alterations to the spirit of the original.
Produced  1948 onwards
Engine 1.6 litres, 4 cylinders
Value today Up to £30,000
Verdict Who needs curves?
Ferrari 288 GTO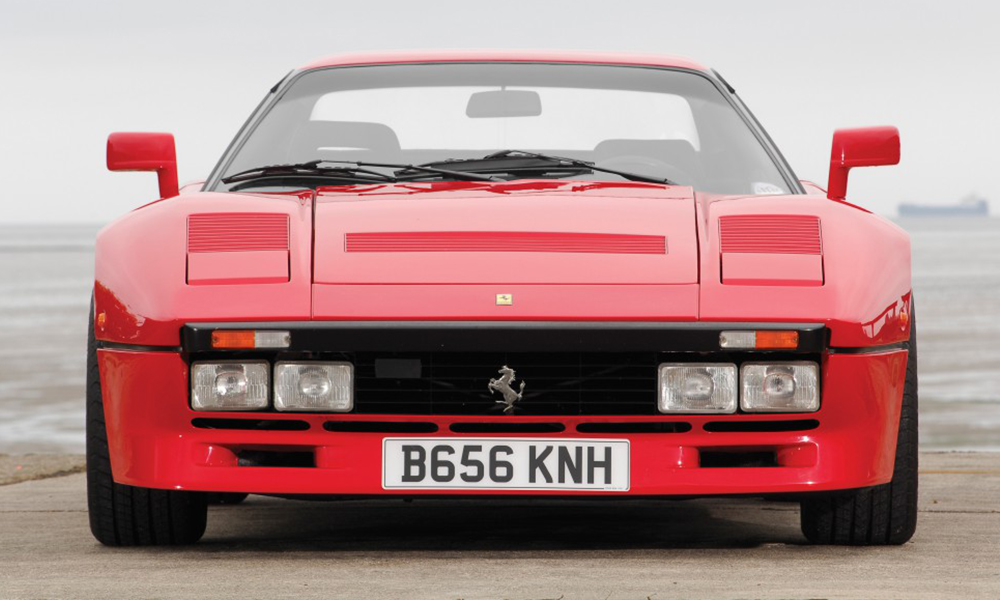 You can't have a selection of the best classic cars without including a Ferrari, but choosing just one is a challenge. Fortunately, the 288 GTO is one of the best. Ferrari is about sublime performance combined with the best of automotive style, and the 280 GTO demonstrates both to perfection. It was originally envisaged as a homologation special based on the 308 GTB, and 272 of these beauties were produced between 1984 and 1986. The extra spoilers front and rear, bonnet louvres and quadruple driving lights set it apart from the standard 308 and, with 400bhp from a 2.9-litre twin-turbocharged V8, the 288 GTO performance also stands apart: it could reach more than 180mph flat-out and 60mph in under five seconds. But despite the racing heritage, the 288 GTO is not an intimidating car to drive: the handling is nimble, and even suburban traffic does not provoke it to behave like a prima donna. What's more, there are few classic cars that are likely to be a better investment.
Produced  1984-88
Engine 2.9 litres, V8
Value today £1.4m
Verdict Ferrarissimo
---
Search for and buy your next car on driving.co.uk
---
Porsche 959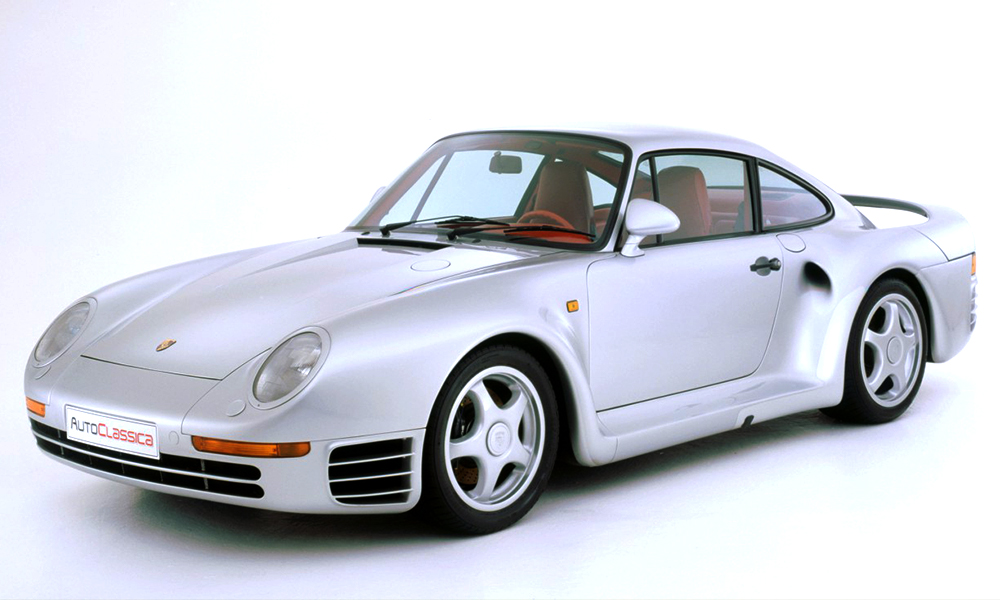 The Porsche 959 was one of the great performance cars of its time. Its acceleration was peerless: 0-60mph in 3.5 seconds. The styling successfully combines the classic cues of the 911 with the brutal intent of the bulging rear arches, adding up to a coherent mixture of grace and power. The aerodynamics of the 959, aided by the electronically adjusted ride height and a four-wheel-drive system, all ensured that it remained safely under control. Successful in competition, both rallying and at Le Mans, the 959 was also sought after as a road car. It was one of the fastest production cars of its time, and 300 were sold, despite the £150,000 price.
Produced  1985-89
Engine 2.8 litres, flat 6
Value today Up to £1m for the very best
Verdict 911 looks with extra fizz
Lamborghini Miura S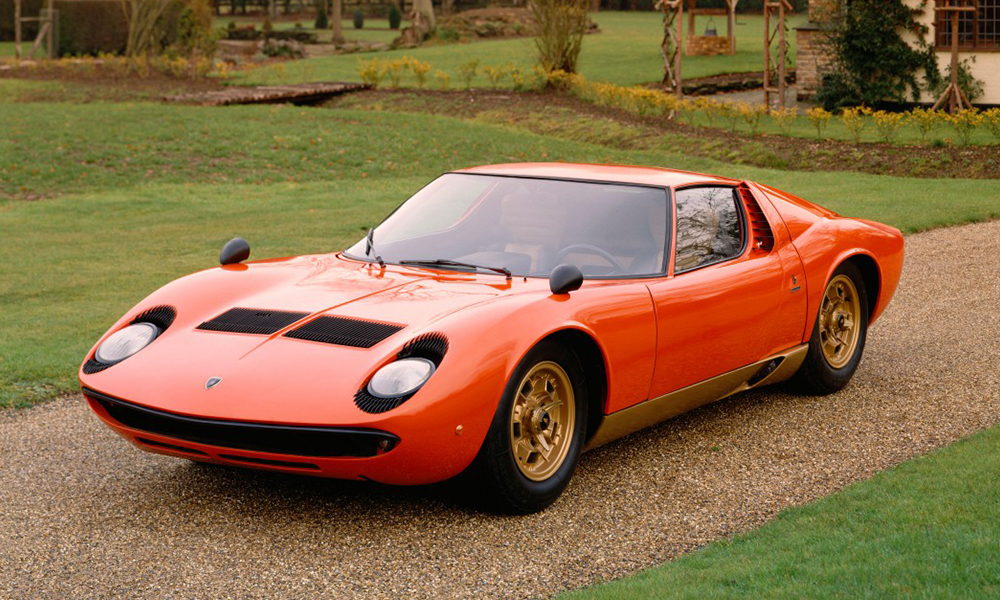 The Miura is the first, and maybe the greatest, real supercar. In my view it remains the most beautiful production car ever made, combining drama, wit and elegance in an unbeatable visual package. The V12 engine positioned a few inches behind the driver's head produces enough power to propel the Miura past 170mph. Visibility is atrocious, the steering ponderous and the noise deafening, but the car is not meant to be practical; it is pure glamour. This car epitomises the Sixties — an automotive version of Sophia Loren even down to the eyelashes — and its luminous colours can turn a rainy London street into the Italian Riviera. The Miura — only 764 were built — established Lamborghini at the front of the supercar pack and still resonates today. A real star.
Produced  1966-73
Engine 3.9 litres, V12
Value today Up to £1m
Verdict The first supercar
McLaren M23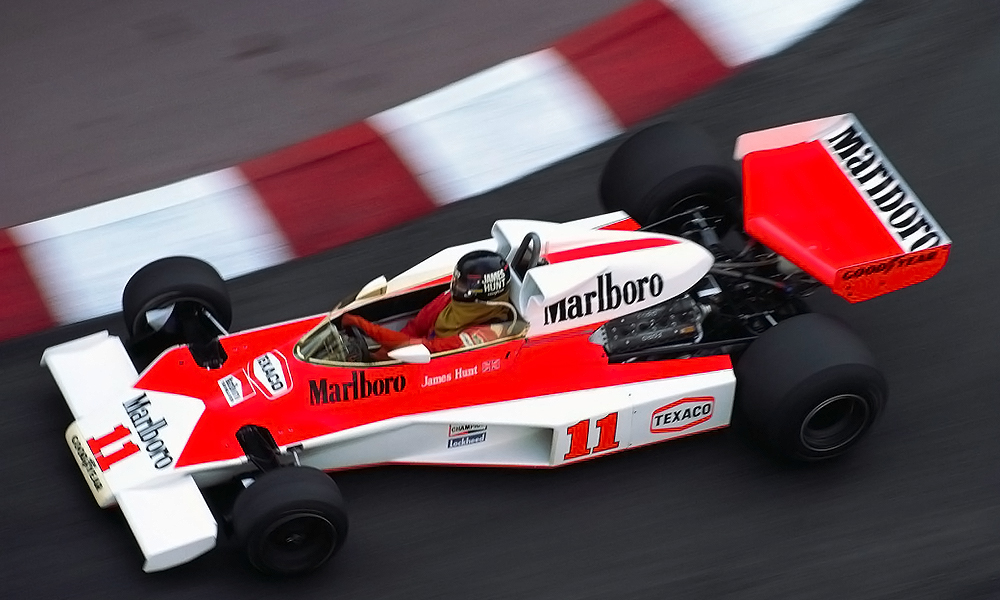 Grand prix racing from the 1970s has roared back into the public imagination through Rush, Ron Howard's film of the confrontation between James Hunt and Niki Lauda in 1976. Well, if you have seen the film, now meet the car: Hunt drove an M23 throughout his victorious 1976 season. Designed by Gordon Coppuck and built around a Ford Cosworth engine producing 470bhp, it ran with a six-speed gearbox. It won the constructors' championship in 1974 for McLaren Ford and the drivers' championship in 1974 and 1976. Thirteen cars were built over the five seasons that it competed, with improvements at each stage. In particular the M23 benefited from increasing attention to the weight of the car; the change to a compressed-air starter removed the need for a battery. Though maybe not the most technically advanced of Formula One cars, the M23 looks and sounds gorgeous and has a great story to tell.
Produced  1973-7
Engine 3 litres, V8
Value today More than £750,000
Verdict A piece of F1 history
---
Search for and buy your next car on driving.co.uk
---
London Classic Car Show 2015 preview