It's the Land Rover's 70th birthday — here's the British 4x4's remarkable story
LAND Rover has some pretty bold claims about its famous 4×4: that it has helped map the world, discover lost civilisations, and enabled important scientific and geographic discoveries worldwide. World peace is only round the corner, surely.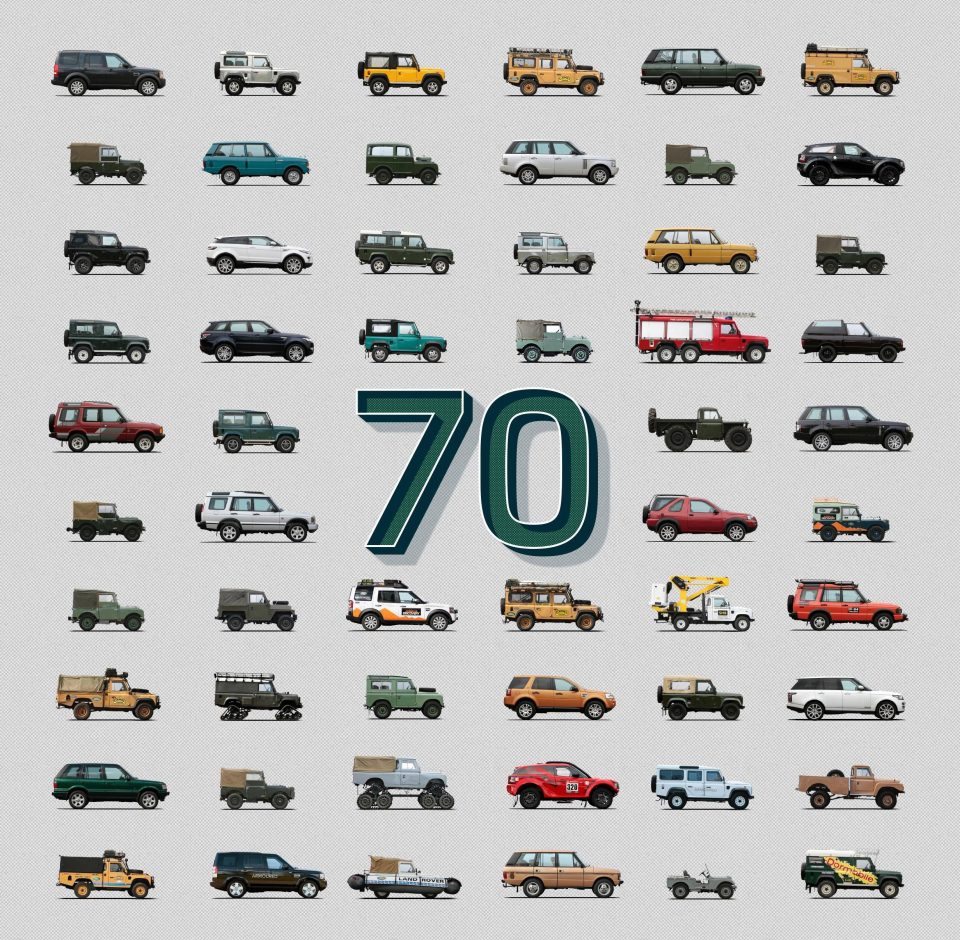 In all seriousness, the Land Rover story is a remarkable one and its contribution to the story of motoring is significant, creating not only a seriously capable and hardy 4×4 in 1948, but also defining what became known as the SUV with the relatively luxurious Range Rover, in 1970. Well over 30 different models have been launched since the original vehicle.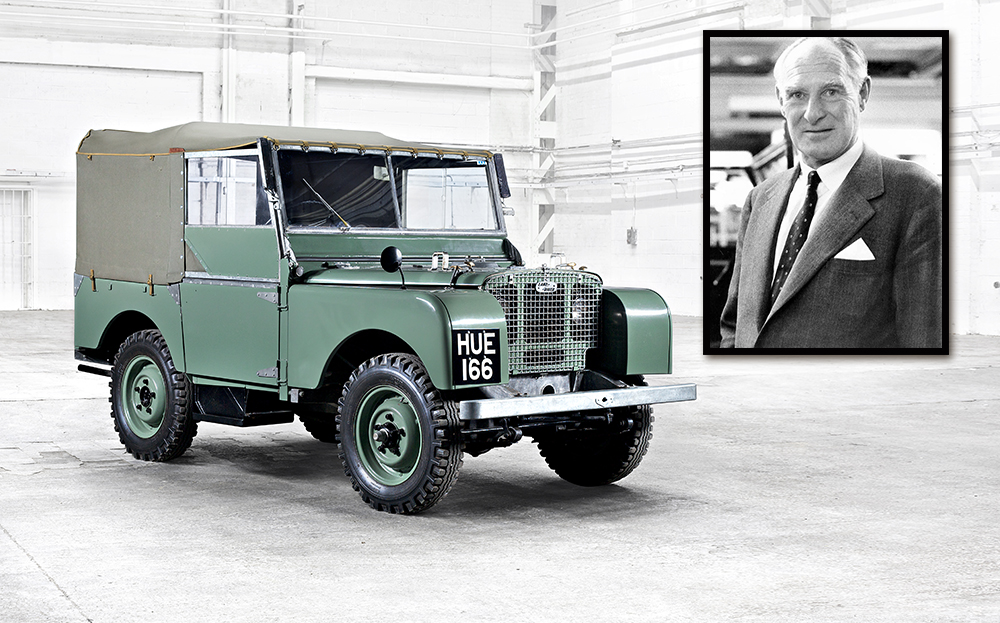 Famously, the Land Rover story began with a sketch of a 4×4, inspired by the American Willys Jeep that was used with huge success during WWII, on a beach in North Wales.
---
Browse NEW or USED cars for sale
---
Rover's Chief Engineer Maurice Wilks was walking with his brother Spencer, the company's managing director, along the shoreline of Red Wharf Bay in 1947 when he grabbed a stick and sketched a new vehicle comprising two boxes and a wheel in each corner.
The short overhangs allowed for traversing of rugged terrain and the aim was to provide a mechanised workhorse for British farmers, to help get the country back on its feet following the war. It was intended to be a tool as much as a mode of transport, and included a power take-off at the rear to enable the use of accessories powered by the engine.
The car made its debut at the 1948 Amsterdam motor show, and what became known as the Series I was an instant hit. Its stripped-back, utilitarian design and sure-footedness made it popular with everyone from farmers to the royal family.
About 39,000 were built between 1948 and 1958, many of them shipped overseas for use in remote areas of the British Empire (and beyond), leading to the remarkable claim that it was the first vehicle ever seen by a third of the world's population. Some 7m Land Rovers have since been sold.
Its go-anywhere ability has made it a favourite of explorers, of course, and Sir Ranulph Feinnes in the 70th anniversary event video below claimed his missions simply wouldn't have been possible without the Land Rover. He even went as far as calling them "God's vehicles".
Of course, God is unlikely to have a single-car garage — he or she would probably have a barn full of every truly great car ever made — but the Land Rover would certainly have a prime spot. Probably near the front, for easy access in case of snow or floods.
From all at Driving: Happy Birthday, Land Rover.
70 YEARS OF LAND ROVER TIMELINE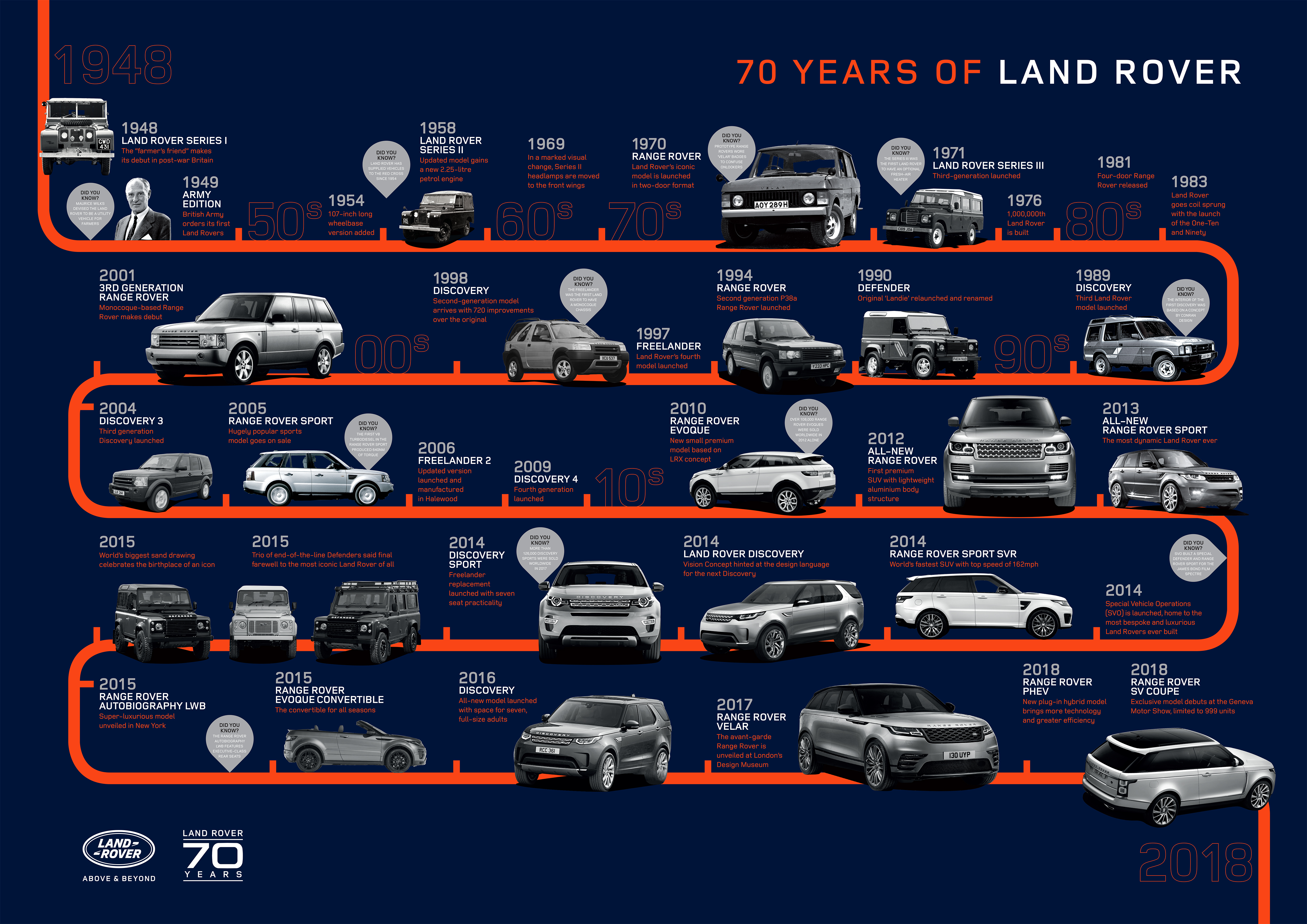 1948     Land Rover Series I launched at the Amsterdam Motor Show
1953     Long Wheelbase version of the Series I is introduced
1956     Oxford and Cambridge teams complete on London to Singapore expedition in Series I
1958     Land Rover Series II unveiled with more refined design
1970     Original two-door Range Rover (the Classic) goes on sale
1971     Land Rover Series III launched
1972     Range Rover crosses Darien Gap on 18,000-mile Trans-America expedition
1976     1,000,000th Land Rover built
1979     A Range Rover wins the inaugural Paris-Dakar rally (and again in 1981)
1981     Land Rover begins legendary partnership with Camel Trophy
1981     Four-door Range Rover released
1989     Land Rover Discovery, the third Land Rover model, goes on sale
1990     Original 'Landie' relaunched and renamed Defender
1994     Second generation Range Rover launched
1997     All-new Freelander is unveiled with innovative new technology: Hill Descent Control
2001     Third-generation Range Rover with all-round independent air suspension revealed
2003     Inaugural G4 challenge sees 16 teams traverse USA, South Africa and Australia
2004     Range Stormer Concept previews performance Range Rover and three-door body
2004     Discovery 3/LR3, the third-generation Discovery, launched at New York Motor Show
2005     All-new Range Rover Sport unveiled
2006     Freelander 2/LR2 launched. The first Land Rover to be manufactured at Halewood
2008     LRX concept car previews design language of a new luxury compact SUV
2009     Fourth generation of the Land Rover Discovery introduced
2010     Range Rover Evoque, the world's first luxury compact SUV, makes global debut
2012     Fourth-generation Range Rover introduced – the first all-aluminium SUV
2013     New generation of Range Rover Sport unveiled at New York Motor Show
2014     Special Vehicle Operations (SVO) division is officially launched
2014     Range Rover Sport SVR debuts, the fastest, most agile, most powerful Land Rover
2014     Discovery Vision Concept previews design vision for new family of Discovery vehicles
2014     Launch of Discovery Sport, a new premium compact SUV with 5+2 seating
2015     Trio of end-of-line Defender editions revealed with biggest sand drawing in UK
2015     Exclusive Range Rover SVAutobiography long wheelbase launched in New York
2015     Evoque Convertible becomes world's first luxury compact SUV convertible
2015     One-of-a-kind Land Rover 'Defender 2,000,000' sells for £400,000 at charity auction
2016     Last Defender rolls off the production line
2016     All-new Discovery with world-first remote Intelligent Seat Fold technology launched
2017     Land Rover launches the fourth Range Rover, the Velar
2018     Limited Edition Range Rover SV Coupé debuts at Geneva Motor Show