Me and My Motor: Vittorio Grigolo, the tenor singer who almost made it to F1
Star sings a wistful farewell to his racing dreams
---
Published 07 November 2016
VITTORIO GRIGOLO was just 13 when he sang alongside Luciano Pavarotti, earning himself the nickname "Il Pavarottino". Aged 23, he became the youngest tenor to perform at Milan's La Scala, and he has gone on to perform in opera houses around the world. He is now appearing at the Royal Opera House in London.
But, little known to opera lovers, the Italian star has another string to his bow — he was almost a Formula One driver.
"I had a test drive in a Benetton F1 car," says Grigolo, 39. "I was driving in Formula 3000 at the time and had the same manager as [Giancarlo] Fisichella, who, of course, became an F1 driver. But then I had an accident during qualifying for one of the races. I messed up two ribs. We had to postpone a concert. I had to make a choice between driving and singing."
---
Browse NEW or USED cars for sale on driving.co.uk
---
Singing won. Just. "Yeah . . ." he sighs. "I did miss the smell of tyres, my race suit, everything. I always, since I was a little kid, was fascinated with speed; anything that could make us move faster from A to B. Whatever it was: a bike, skateboard, roller skates, anything that can make you feel the air around your shape and feel that gravity is somehow less. That feeling was incredible.
"I feel that I had something to say in that world of motor racing. Who knows, maybe in the next life. This time is the singing."
Grigolo's twin passions were encouraged by his father, a designer, who would play opera arias in the morning, little Vittorio duetting with him as he got ready for school. He won a place at the prestigious Sistine Chapel choir school in Rome and his father also agreed to sponsor his son's ability behind the wheel.
He competed in karts and then moved into Formula Renault, followed by the now defunct Formula 3000, then a feeder series for F1, before the accident made him call it a day.
"I can't tell you all the cars I've owned, sometimes I changed every few months"
His racing career may have ground to a halt, but Grigolo continues to love all things automotive. When he was 18, his father bought him a 1983 Porsche 911. "It was dark grey and it was beautiful," he says. "My father couldn't even afford it really but ahhh . . . fathers always want to do the best for their children. And maybe he also did it for him, because he loved that car."
These days he can afford to buy his own cars. "I can't tell you all the cars I've owned, sometimes I changed every few months," he says. In his twenties there was a Mercedes 500 SL and a Porsche Boxster S 3.2. He still owns a 1970s Mini Cooper S, which he customised for a rally in Sardinia (he still does the occasional driving event, just for fun).
He also owns a customised 2005 Porsche Boxster and is currently working on a Ferrari 458 Italia. "I also own a Smart ForTwo Brabus," says Vittorio, who lives in Lugano, Switzerland, when not performing around the world. "They are all in the garage. I do not drive much. That is the only thing…"
Vittorio Grigolo stars in Les Contes d'Hoffmann, Royal Opera House, London WC2, from November 7 to December 3; roh.org.uk
VITTORIO GRIGOLO: MY LIFE IN CARS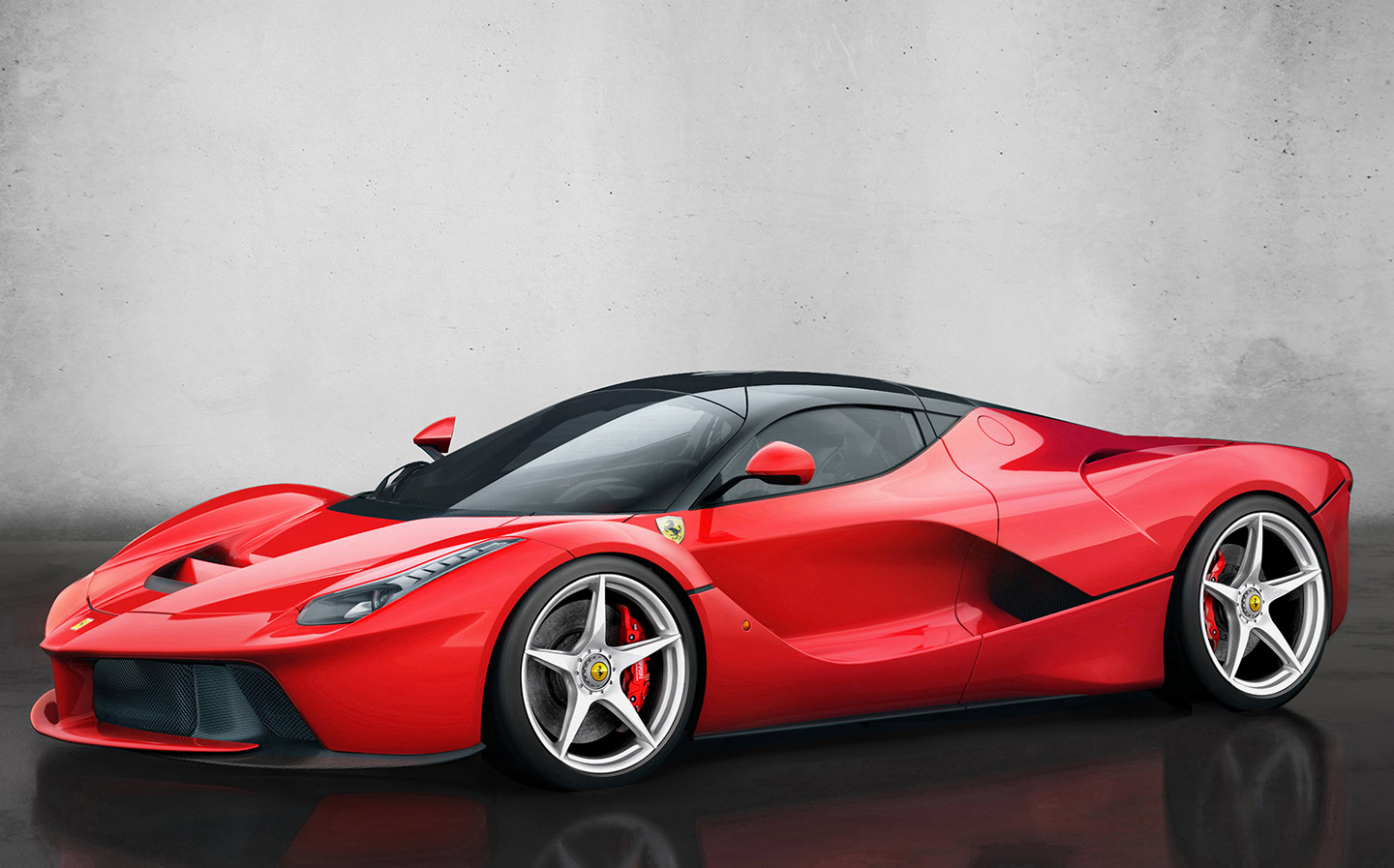 1995 Porsche 911
2000 Mercedes 500 SL
2003 Porsche Boxster S 3.2
2014 Ferrari 430
2014 Ferrari 458 Italia
2015 Smart ForTwo Brabus
My dream car Ferrari LaFerrari (above)