Me and My Motor: Nigel Mansell, 1992 Formula One world champion
"Il leone" likes new tech but misses the era of dirty‑handed tinkering
---
Published 01 December 2016
HE MIGHT have topped 200mph on the racetrack, but when it comes to driving on public roads, Nigel Mansell insists he's a good boy. "Slow and steady, that's me. I don't think I've ever broken the speed limit. Well, maybe once or twice. But never on purpose."
The 1992 Formula One world champion and 1993 Cart Indy Car champion reckons his old day job has affected the way he drives today. "When you've spent a big part of your life going that fast, there's no need to constantly beat that guy away from the lights."
Even in a Lotus Esprit Turbo? "That was an awesome car," says Mansell, 63, of the car he was given by Colin Chapman, then owner of the Lotus F1 team, after he started racing for him in 1980. "That was one of the nice things about my job. Whichever team you were racing for, they would give you a car as a runabout."
---
Browse NEW or USED cars for sale on driving.co.uk
---
When he was driving for Ferrari in 1989-90, his runabout was a Ferrari Testarossa. "It was beautiful and wonderful to drive. It might seem a silly point, but Ferrari got the colour right and it all followed from there: the heritage, the romance, the culture."
Mansell had used a lot of his own money to fight his way up the ranks and in the early days his cars were whatever rust-buckets he could lay his hands on. "When I was racing in Formula Ford, I had a series of dodgy vans, cobbled together from bits and pieces."
"I do miss the era when car owners could flip the bonnet and get their hands dirty."
Asked to name some favourite cars, he instantly thinks back to those Formula Ford years. "The Crosslé 32F that came over from Ireland was a hell of a machine. I won a lot of races with it."
Then there was the Williams FW11B, the F1 car that made Williams the team to beat in the mid-1980s. "You have to have a spiritual relationship with a car," Mansell says.
"Driving the Williams was like a marriage; you got to know each other. Drive it well, treat it with respect and you would get results, but get one thing wrong and it would hurl you off the road. Some days, I was convinced that thing was trying to kill me."
The son of an engineer, Mansell has been tinkering with cars since he was a child and admires the advances in motoring technology, including hybrids. In 2014 he and his son Leo opened a Mitsubishi dealership near his home on Jersey. Mansell, who has three children with his wife, Roseanne, now drives a Mitsubishi Outlander plug-in hybrid and claims he can do 1,000mpg.
---
Browse NEW or USED cars for sale on driving.co.uk
---
Still, he admits it's hard to beat the romance of the older cars. "I do miss the era when car owners could flip the bonnet and get their hands dirty. I had my first car, a Mini Van, when I was 17.
"The Mini was a good few years past its sell-by date, but I spent months bringing it back to its former glory. I also stuck a fully race-tuned, 1300 twin-carburettor engine in there. I used to love seeing that look on a bloke's face when he realised he'd just been overtaken by a Mini Van!"
Nigel Mansell: My life in cars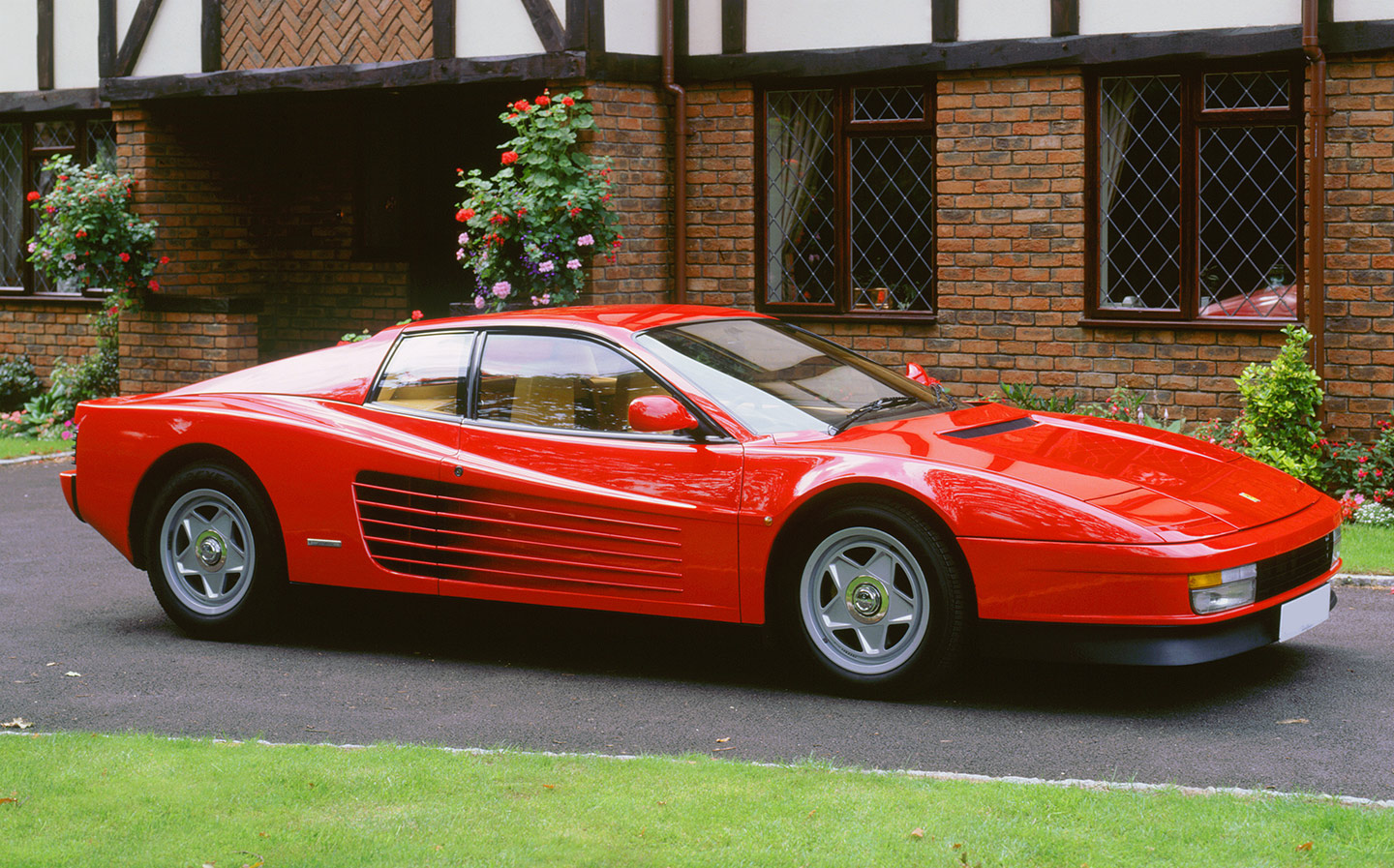 1970 Mini Van
1976 Austin Maxi
1981 Lotus Turbo Esprit
1990 Ferrari Testarossa (pictured)
1995 Mercedes G-class
2016 Mitsubishi Outlander PHEV
My dream car: Jaguar E-type
Nigel Mansell is helping to launch socialsuperstore.com, where users set up virtual shops selling products from participating brands and earn commission when someone buys