Me and my Motor: Martin Kemp, the musician and actor, on his love affair with the Porsche 911
The musician turned actor's loyal co-star is a Porsche 911
---
Published 06 September 2016
MARTIN KEMP fell in love with the Porsche 911 in 1983. Aged 22 and playing bass with Spandau Ballet, he had "a few quid in the bank" so treated himself to a decent motor: a blue 911E.
"It was the most beautiful thing in the world," he remembers. "I used to park it outside my parents' house and Dad would use it to nip down to Sainsbury's."
Raised in a two-room council flat in Islington, north London, Kemp, 54, joined the "Spandaus" — formed by his brother, Gary — at 17, had a top 10 hit at 19 and became one of Britain's biggest pop stars. Top of the Pops and stadium tours kept him so busy, he didn't pass his test until he was 21.
---
Browse the used Porsche 911s for sale on driving.co.uk
---
"We virtually lived in the tour bus for about five years, with a little bit more luxury every time we had a hit. Looking back, I'm glad I didn't get behind the wheel of a car at 17, because cars and teenagers aren't always a good mix. By the time I bought my first, a black Lancia Beta Spider, I was quite a careful driver. For me it was always about the beauty of the car, not how fast it could go or how many girls you pulled.
"Everyone thinks we used to dress like new romantics off stage. I have occasionally tried to drive a car in a frilly shirt and it's not easy. The only car that ever felt like a poseur's car was the white 911 SC that I had in the 1980s. Classic yuppie — loadsamoney! — complete with the giant mobile phone. Yes, people noticed the car, but most of them would stick two fingers up as I went past."
He has occasionally been tempted to try something different, including a red 944.
Driving the E-type was like nothing I'd ever experienced before. It's the only car I wish I'd never sold
"After the 911, it was such a disappointment," says Kemp, shaking his head. "The day after I bought it, I was driving past the old Chequered Flag showroom in Chiswick [west London] and saw a Jaguar 4.2 E-type. I went straight in and part-chopped the 944.
"Driving the E-type was like nothing I'd ever experienced before. People would let you out at junctions and wave — not like with the SC. It's the only car I wish I'd never sold. I happened to be back in Chequered Flag a couple of years later and the salesman instantly offered me £25,000 — £10,000 more than I'd paid for it."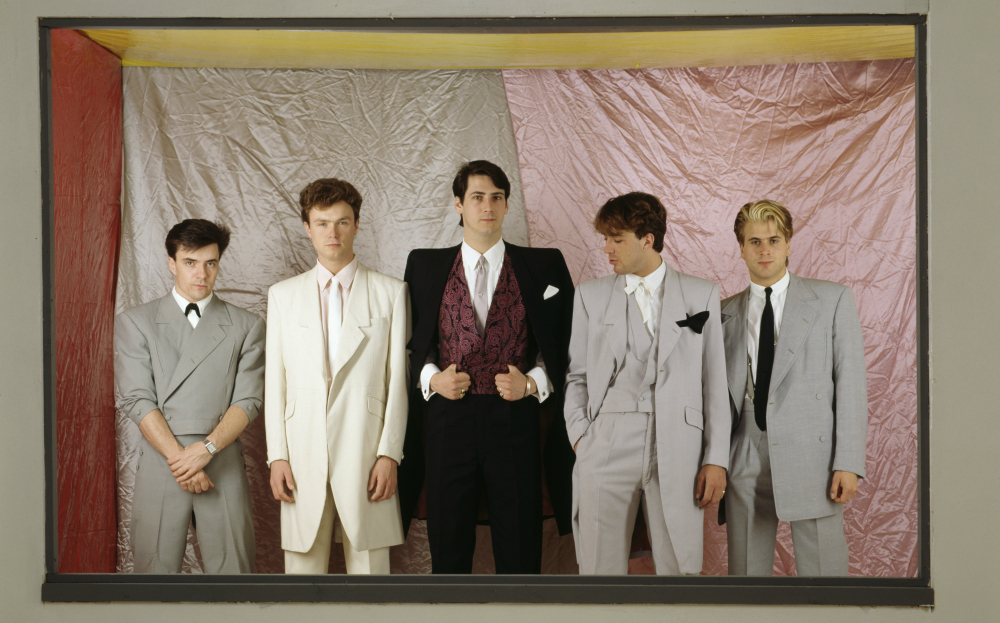 Kemp married his fellow pop star Shirlie Holliman — half of Wham!'s backing duo, Pepsi & Shirlie — in 1988. After Spandau Ballet's messy split in the early 1990s, the couple moved to Los Angeles. "And what car do you drive in California? The [Ford] Mustang, of course. There are very few experiences to rival a Mustang on the Pacific Coast Highway."
Since his return to the UK in 1995, Kemp's motoring life has been a succession of Porsches —and a black 1960s Ford Popular 103E. "My dad had one and used to take us all down Southend," he explains. "I bought one on eBay in memory of my parents [who both died in 2009]. It was about four grand and in great nick, but I could never get it running right so I decided to let it go, sadly."
Currently commuting in a black 991-series, or seventh-generation, 911 to Broadcasting House, where he co-hosts a Radio 2 slot with Fearne Cotton, Kemp admits he's still in love with the 911.
"The 911 has still got the classic shape that every kid dreams about. Lamborghinis and Ferraris? Wonderful to look at, but the 911 feels like my car."
Martin Kemp: My life in cars
1980 Tour bus
1983 Porsche 911E
1984 Porsche 911 Targa SC
1986 Porsche 944
1992 Ford Mustang
2009 Ford Popular 103E
2012 Porsche 911 Carrera 4 (main picture)
My dream car Porsche 911 Targa 4S