Me and My Motor: Chris Tarrant reels from cars too small to carry his fishing gear
Former Who Wants to be a Millionaire? host once lived in a Mini Van
---
Published 13 December 2016
LONG before Who Wants to Be a Millionaire? made his face one of the most recognisable on television, Chris Tarrant was the sole resident of an exclusive postcode — 161 GLO. It was the registration of his Mini Van. While a struggling young teacher in southeast London, he lived in it.
"I had a row with my girlfriend and stormed out before realising I didn't have anywhere to live," says Tarrant, now 70 and living in Berkshire. "So I parked my Mini Van outside the school and stayed there for about seven months. I even started getting letters delivered: CJ Tarrant, 161 GLO, Sprules Road. It didn't do much for my sex life. As soon as I got to 'Fancy coming back to my place?', I was buggered."
His fortunes rose when he landed work as a newsreader with Associated Television, which led to presenting Tiswas, a hugely popular children's show, from 1974 to 1981. Based in Birmingham, he had a deal with British Leyland that provided him with a discount MGB. However, he found the roadster was lacking in one vital respect: "A simple rule has guided my choice of car ever since I passed my test in 1967. Can I get my fishing gear in the back?"
---
Browse NEW or USED cars for sale on driving.co.uk
---
In the case of the MGB the answer was no, so it was replaced in 1976 with a Rover SD1 3500.
Tarrant moved to radio in the 1980s and a long stint on the Capital Breakfast show. "I was making a few quid and realised I was at that point in my life where I might need to look smart. Mercedes seemed a decent choice and I ended up going through a series of 200s and 300s. My dad wasn't so keen, though. He'd fought in the war.
"One day, there was my Merc and my Toyota Land Cruiser parked in his front yard. He stomped out and shouted, 'Why don't you get a bloody Alfa Romeo too and have the entire Axis powers parked outside my front door?' He was only half joking."
Nevertheless, a Mercedes and a Land Cruiser were constant presences during Tarrant's time on Who Wants to Be a Millionaire?. The show, which began in 1998 and ran until 2014, was watched by 19m at its peak.
"A simple rule has guided my choice of car ever since I passed my test in 1967. Can I get my fishing gear in the back?"
Recently, Tarrant has craved a little more luxury and has added to the Mercedes and Toyota.
"How many is it now?" I ask him. "Are you talking about women?" he quips. His second wife divorced him in 2007 after he had an affair, and he is now in a long-term relationship.
His latest car is a Bentley Continental GT. "It's gorgeous and apparently does 195mph. Where am I going to do 195mph?"
The Bentley is only for special occasions. Tarrant is most at home in the Land Cruiser, heading off on one of his fishing expeditions, Status Quo blasting out of the stereo. One such trip recently took him to the wilds of Canada. "We hired this massive [pick-up] truck. Status Quo didn't seem to fit the landscape, so I tuned in to one of the local country stations.
"After two days I just couldn't take any more 'My woman done left me and the house done burnt down'. Thank God I had a couple of Quo albums."

Chris Tarrant's book Extreme Railway Journeys is out now (John Blake £20)
Chris Tarrant: My life in cars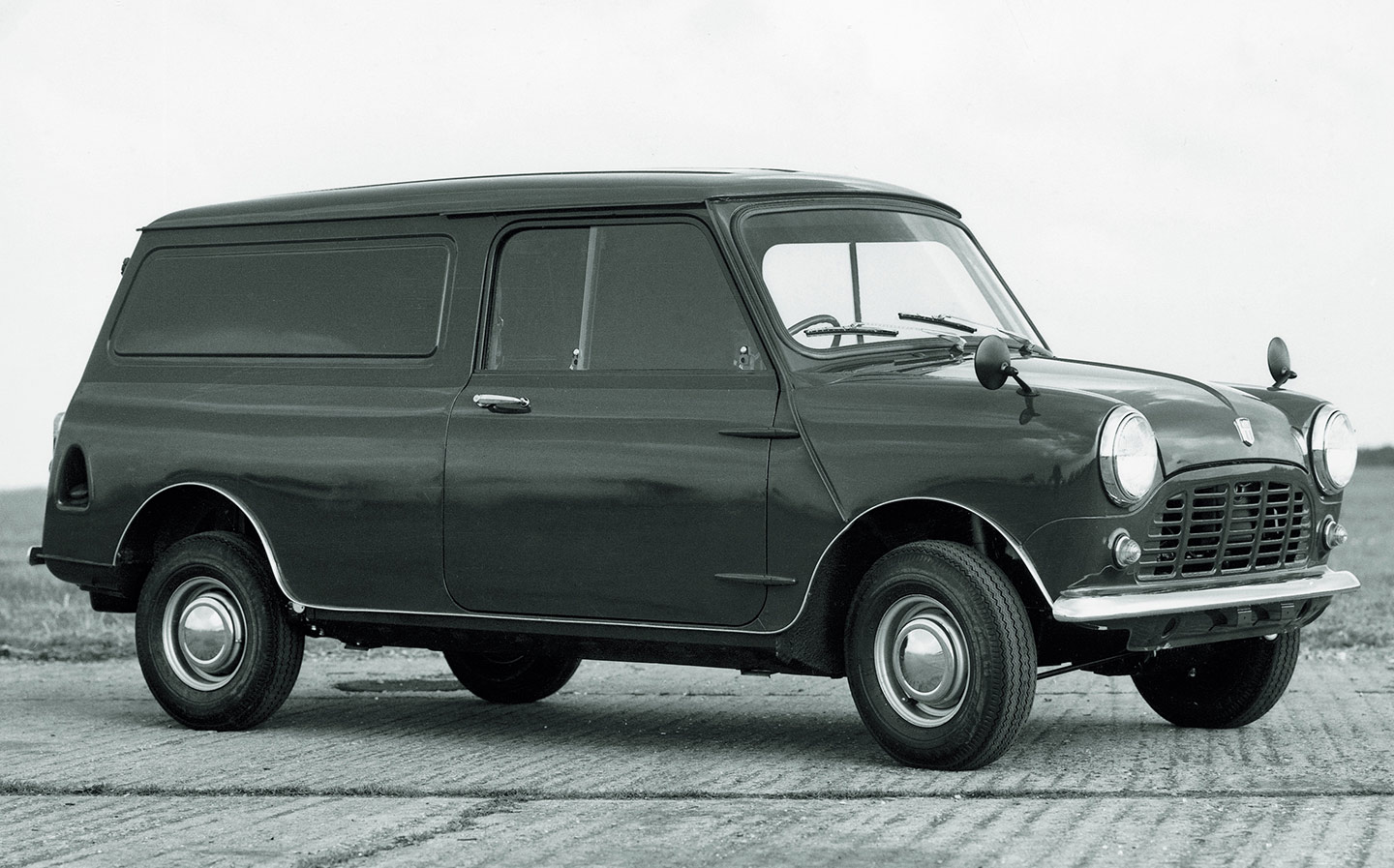 1968 Mini Van (above)
1974 MG MGB
1976 Rover SD1 3500
1982 Mercedes 200
2016 Bentley Continental GT convertible (main picture)
My dream car A full-size American pick-up truck that will take me fishing anywhere