Me and my motor: Jason Plato on Top Gear, the BTCC and a Lancia crash
The racing driver crashed a Lancia after an awkward family gathering
OVER the course of his two-decade career, Jason Plato has lifted more driving trophies than Lewis Hamilton.
The reason your teenager won't have posters of him on the wall, though, and why he has yet to be papped with Rihanna, is that he drives in the British touring car championship (BTCC), which — for all its exhilarating, bumper-nudging thrills — has yet to achieve the profile of Formula One.
It has a solid fanbase, however, attracting crowds of more than 40,000, and Plato, 48, is its leading light. He has won more races (94) and achieved more fastest laps (84) than anyone else, and has finished in the top three 12 times, winning the championship in 2001 and 2010, and narrowly missing out last year.
---
Browse NEW or USED cars for sale on driving.co.uk
---
Until 2014 he was also a presenter on Fifth Gear (that other, lesser-spotted car show). He and Chris Evans, Top Gear's new presenter, are old friends — so was he disappointed not to find himself in the new line-up?
"Naa, naa, not at all," Plato insists. "My face didn't fit, probably because of Fifth Gear." He has "enormous respect" for Evans, declares himself a fan of Chris Harris, another of the new presenters, and thinks signing up the actor Matt LeBlanc ("that American guy — can't remember his name") is a "stroke of genius".
Plato burst into his parents' bedroom and found them, as he puts it, "up to no good — quite graphic no good"
Plato's first car was a VW Beetle, bought with a £300 loan from his father, followed quickly by a Citroën 2CV. Then, in the mid-1980s, he started working for his father, who was an early seller of mobile phone insurance. "I had it stipulated in my contract that my first company car would be a Peugeot 205 GTI 1.9," he grins.
In his second contract he negotiated a 275bhp Lancia Delta Integrale, but it lasted only three weeks. Still living at home in Suffolk, Plato burst into his parents' bedroom and found them, as he puts it, "up to no good — quite graphic no good". He fled in his Integrale, his head in a "flat spin", lost control and hit a tree. The impact took the front wheel off and left the engine hanging out of one side of the car.
Next was a Fiat Tipo, then a string of "dull runabouts" as his money went on making the move from karting to motor racing.
In 1997 he found himself in the running for a contract with Frank Williams's Renault BTCC team, but the company wanted someone better known. Plato turned up at Williams's office, waited for three hours to speak to him and then chased after his car, begging for five minutes of his time. "He gave me exactly five minutes," Plato recalls. He was invited to the Snetterton circuit, "drove the fastest, got the job and never looked back".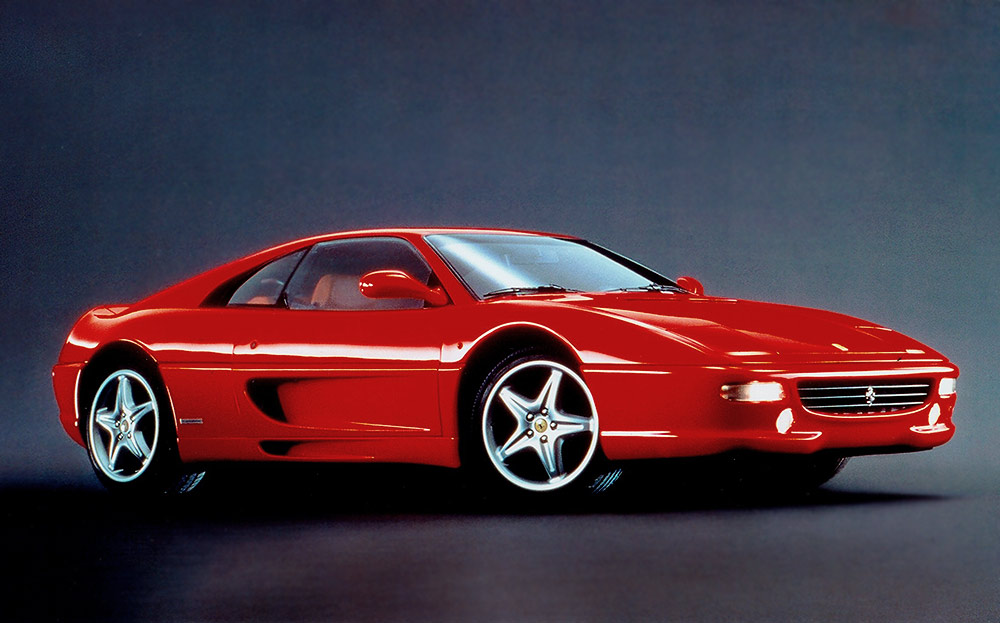 He celebrated by buying himself a Ferrari F355. "I promised myself as a kid that I would own a Ferrari before I turned 30," Plato says with a chuckle. "I was already 30, but I nibbled a bit off, so everyone else thought I was 29." After that came several Porsche 911s and a classic Mercedes-Benz W113 280 SL.
Now married with two daughters, Alena, 7, and Zia, 6, and living in Oxfordshire, Plato drives a relatively sensible Porsche Cayenne Turbo. And instead of waiting for a call from Top Gear, he has been filming a new show, Drive, in which celebrities including the former X Factor judge Louis Walsh and the rapper Professor Green will learn to become racing drivers. It will be shown on ITV later this year.
He has signed a three-year deal with Subaru to race in the BTCC and claims the new car is going to be "insane". He is also waiting for a new Porsche 911 Turbo S cabriolet to be delivered. "The two little seats in the back are perfect for the girls," he says
Jason Plato's life in cars
1984 VW Beetle 1302
1988

Peugeot 205 GTI 1.9

1989

Lancia Delta Integrale

1997

Ferrari F355

2014

Porsche Cayenne Turbo

My dream car

Porsche 911 Turbo S cabriolet
---
Read the other interviews in the Me and My Motor series
---