Me and My Motor: Emily Collett, British aerobatics champion, on the planes that made her
Loopy about stunt planes
AT THE age of nine, Emily Collett looked in awe at an F18 jet fighter and announced firmly: "When I grow up, I'm going to be an engineer and fly aeroplanes." How they laughed.
They're not laughing now. With a Cambridge master's degree in engineering, Collett flies planes and is a British aerobatics champion.
"I was apprehensive to begin with but I needn't have worried," she says . "I'm lucky enough never to have felt nauseous. If you enjoy fairground rides like rollercoasters you'll be OK doing aerobatics. You start with the basics and, with an instructor, gradually learn more and more difficult manoeuvres which put greater stress on the aircraft and are more demanding on the pilot."
---
Browse NEW or USED cars for sale on driving.co.uk
---
Now 32, Collett may be Britain's best hope of — for the first time — producing a world aerobatics champion. The competition is held every two years, and more than 50 pilots battle it out in the sky to impress an international panel of judges with spins, rolls and loops at speeds of up to 220mph.
Throughout her teens, Collett lived and breathed flying. For her 14th birthday, her grandmother paid for her first flying lesson. Collett joined the Air Training Corps, and the military gliding club at RAF Wattisham in Suffolk took her under its wing. "From that moment I was hooked," she says.
"The sense of freedom was overwhelming — I decided nothing would stop me becoming an aerobatics pilot. And with so many people willing to help you, it's surprising what you can do with limited funds."
"Britain has a distinguished history of aerobatic flying, and we need young people to keep that tradition going"
She won bursaries from the Air League and the British Aerobatics Foundation, and with the help of a scholarship from the Honourable Company of Air Pilots learnt to fly a Cessna 152 trainer at Stapleford airfield near her home in London at the age of 17.
She joined Cambridge University gliding club and after graduation spent a summer flying the Robin and Piper Cub planes that tow gliders aloft. By 2007, and with a civil service salary to keep her airborne financially, she started competing at the basic level — Sports — in the national aerobatics championships for gliders. To her surprise, she won.
"I do get nervous before a competition, and one of the challenges is learning how to use that to your benefit, rather than have it affect your performance. "
Collett eventually saved enough to buy a third-share in a Pitts aerobatics plane for £12,000. As she moved through the competitive levels — and beat her mentors and instructors, not to mention her husband, Mike — she has traded up to shares in better aircraft.
The Pitts gave way to a 250mph Mudry CAP 232 — the sort of plane she needs for advanced competitions. She is now on a campaign to promote aerobatic flying to other women and youngsters.
---
Browse NEW or USED cars for sale on driving.co.uk
---
"Young people want to do this but feel they don't have the means," she says. "Find out about the scholarships, go to flying clubs — you'll get a warm welcome everywhere. Flying adds a whole new dimension to your life. Britain has a distinguished history of aerobatic flying, and we need young people to keep that tradition going. Try it — you'll love it."
Emily Collett: My life in planes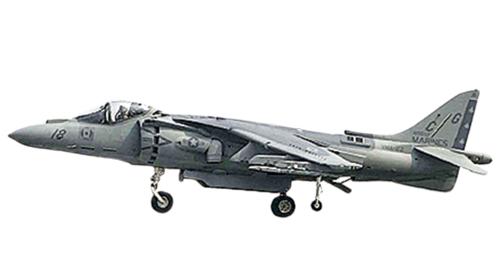 2006 Fournier Rf3 (one-twelfth share)
2007 Libelle 201B (half share)
2011 Pitts S-1T (third share)
2013 Extra 230 (quarter share)
2015 Mudry CAP 232 (third share, main picture)
My dream plane Harrier jump jet (pictured)