Inside Britain's strangest car show: the Festival of the Unexceptional
Extraordinary ordinary Joes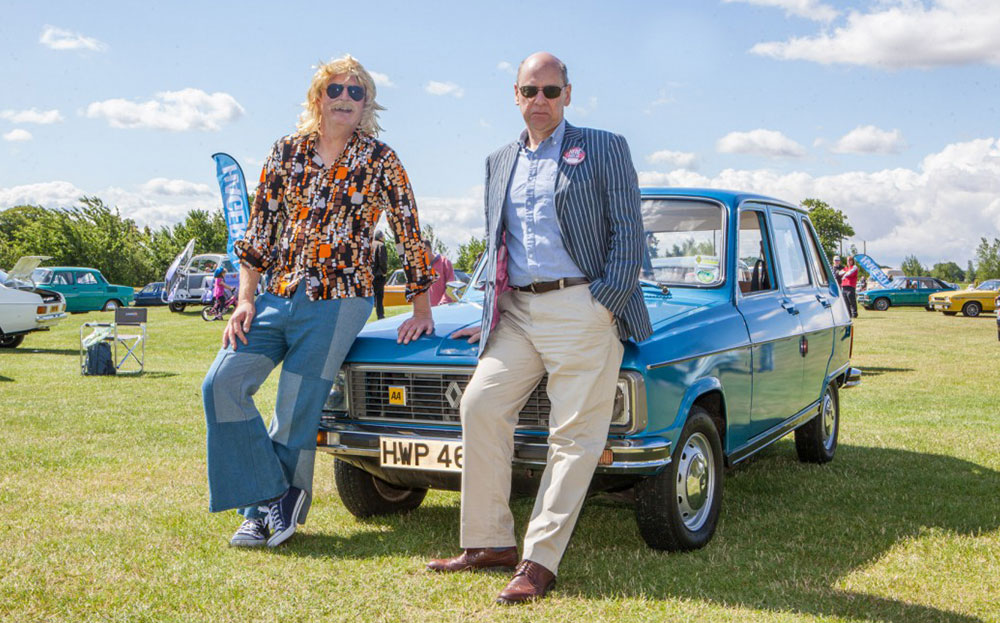 WHY SPEND an afternoon at a festival for cars such as Ford Escorts and Austin Allegros? Because they are the cars that tell the stories of our everyday lives. There are two tribes of classic car enthusiast: those who lust after the cars that used to be on their walls, and those who prefer the cars that sat on their drives. The big money and the prestige shows are for the "on the wall" classics — the Ferraris, the Astons, the Lamborghinis. But who can afford a classic Ferrari today?
---
Click to read car REVIEWS or search NEW or USED cars for sale on driving.co.uk
---
That is why judging the Hagerty Festival of the Unexceptional, now in its second year, is so refreshing. Only "on the drive" cars from the 1970s and 1980s need apply — the vehicles that used to roam our roads in their millions but that today have all but disappeared. When did you last see an Austin 1300 or Renault 6? They are now easily outnumbered by exotic supercars and luxurious limousines from that era. Which is a shame because I never drove a Ferrari or a Maserati as a young man but I certainly drove Marinas and Fiestas.
Take a Citroën Dyane, for instance. There was a lovely blue-grey 1971 Dyane 6 in the show, which is taken on regular European trips by its owners. As it happens, I learnt to drive in a Dyane 6. It was slow, noisy and its soft suspension meant that it really needed castors on the door handles for when it hit a sharp corner but it's hard not to feel at ease with the world when you only have 603cc under the bonnet. Best just to pull back the full-length sunshine roof, slide open the windows and enjoy the ride.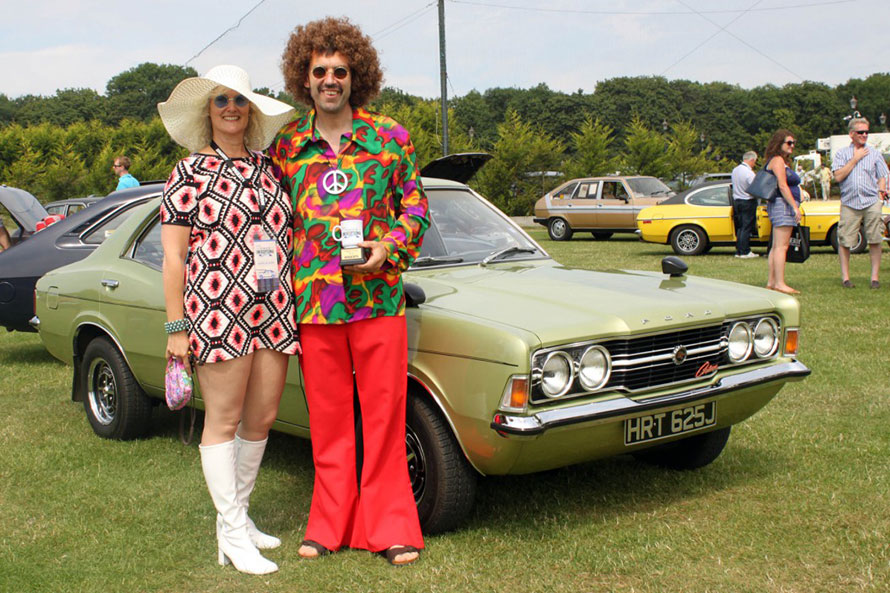 And sitting once again in a Dyane, you remember the invisible door-release catches, the sunroof clips that look as though they came off a piece of garden furniture, and the gearlever sticking out where the dashboard should be.
The immaculate 1974 Cordoba beige Ford Fiesta Popular Plus in the show boasted the delights of a rear parcel shelf, a central console, a passenger sun visor (what luxury) and even a courtesy light on the passenger door to set it apart from its less well-endowed Fiesta Popular stablemate. It even had a heated rear screen priced as an option at £66.79. And nowadays people think they need Bluetooth . . .
The show is also an education. I never knew that in the late 1970s the Fiat 127 CL incorporated a detachable "man bag" that was fitted by poppers onto the driver's door. When you are driving, you have a convenient pocket for bits and pieces. When you park, you can pull it off, put it over your shoulder and take it with you. Very Italian.
Unfortunately, Fiat had not thought of everything. Its designers put the door mirror so far back that you couldn't open the front quarter-light, and they didn't bother to put this right for more than a year. Also very Italian. But it is still a cracking little car and the 1978 example that was the overall runner-up at the festival, held at Whittlebury, Northamptonshire, last weekend, was in extraordinary condition for an unrestored car.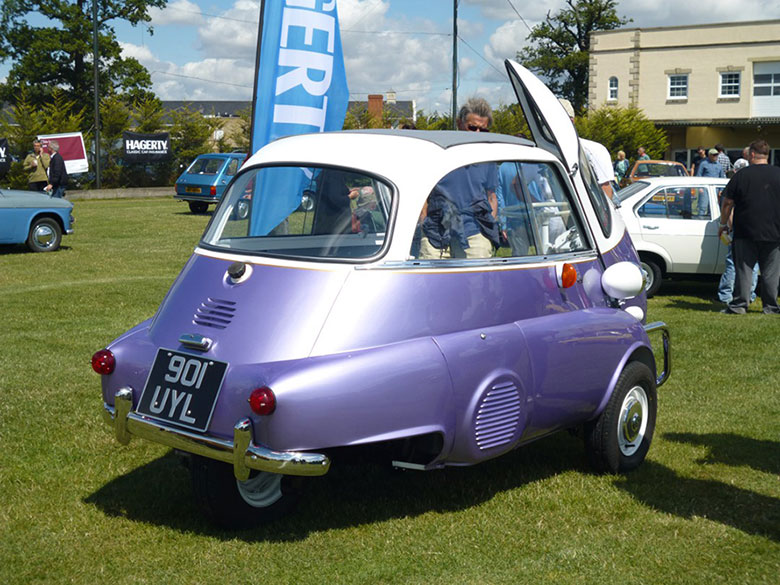 Perhaps the most eye-catching vehicle was the Isetta bubble car. Much smaller than a Smart, it promised charm, easy parking and double amputation in the event of shunt. But in the carefree 1960s that was no impediment to selling more than 160,000 of them. At the time, I thought they were highly desirable. Thank goodness I never drove one.
The overall winner was Barry Williams's white 1978 Escort 1.6, which has been in his family from new — a family heirloom for those of us who do not have heirlooms. Despite having nearly been written off by the insurance company after a prang, it was too much a part of the family to let it go so it was rebuilt as a labour of love.
The Festival of the Unexceptional is the antidote to car shows. If you want to sip champagne on the manicured lawns of Goodwood or hobnob with film stars and tech billionaires at Pebble Beach, go ahead. If you want the authentic experience of seeing the few remaining examples of cars that you remember and that your auntie might have driven, looked after proudly by real people with real lives, this is the car show for you.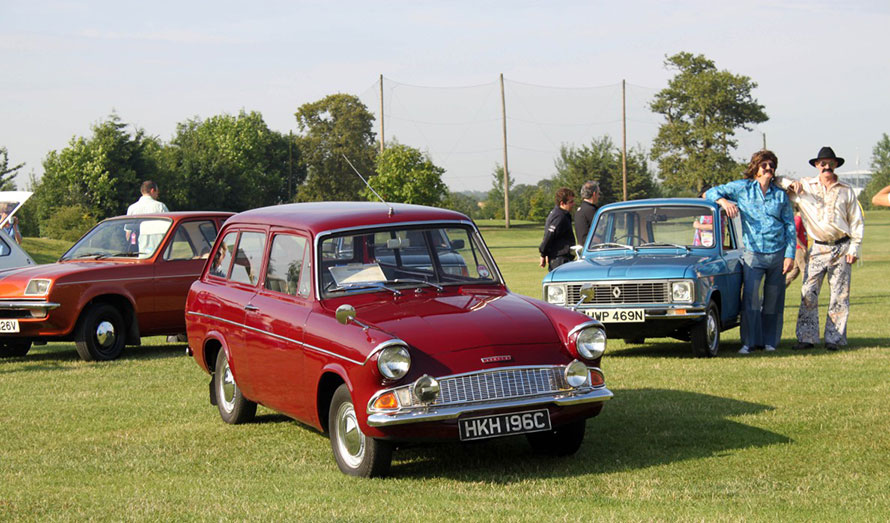 ---
Click to read car REVIEWS or search NEW or USED cars for sale on driving.co.uk
---