Hero drives blazing lorry through tunnel to safety
A Chinese driver's selfless act prevented a disaster
---
Published 09 November 2015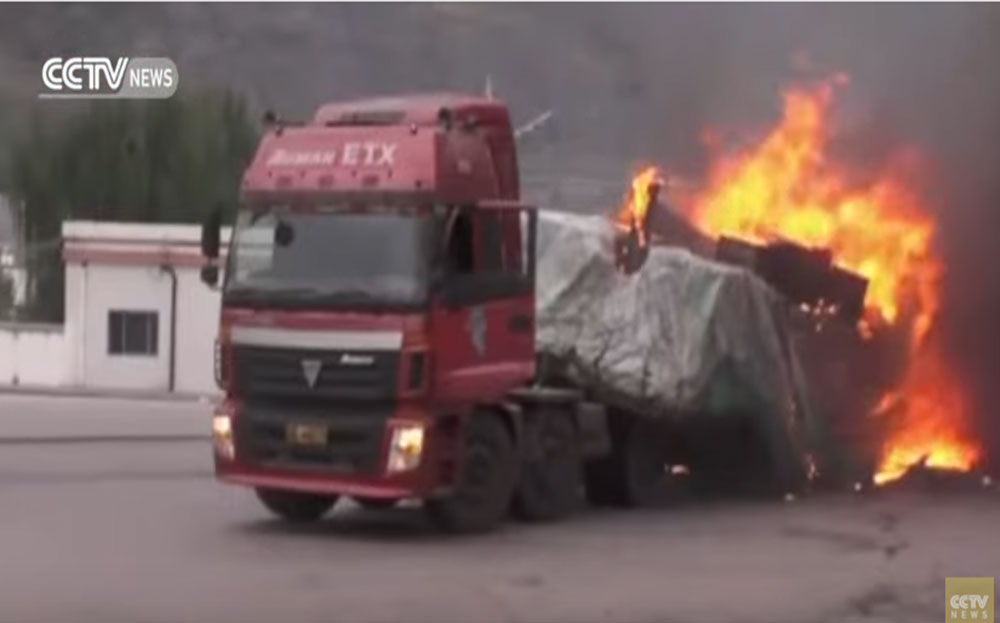 IF YOU can see a light at the end of the tunnel, it could be a blazing lorry heading straight for you.
---
---
Click to read car REVIEWS or search NEW or USED cars for sale on driving.co.uk
---
That's the sight that would have greeted anyone unlucky enough to be peering down a tunnel on the Lanhai highway in Ghizhou province, China, last Friday, November 6, as the driver of a lorry raced for his life.
The trailer of the large articulated lorry caught fire in the tunnel, but rather than stop the truck and risk injuring other motorists, its courageous driver, reportedly called Mr Xiao, put his foot down and accelerated as fast as he could out of the tunnel to a safe place where the fire could be extinguished.
The car parts being transported by the lorry could not be saved by firefighters, but the heroic Mr Xiao escaped unharmed.