German driver lucky to escape unhurt after driving under British tank
For you, fraülein, ze Yaris is over
IN A battle between a British Challenger 2 tank and a Toyota Yaris there can be only one winner, as an 18-year-old German woman discovered yesterday.
---
Have you recently had your Toyota Yaris crushed by a tank? Buy a new one here
---
At around 9am on Monday the young driver pulled out on to a ring road in the Lippe district of Germany – directly into the path of a column of the 62-ton tanks. British forces stationed nearby often use the road for their armoured vehicles.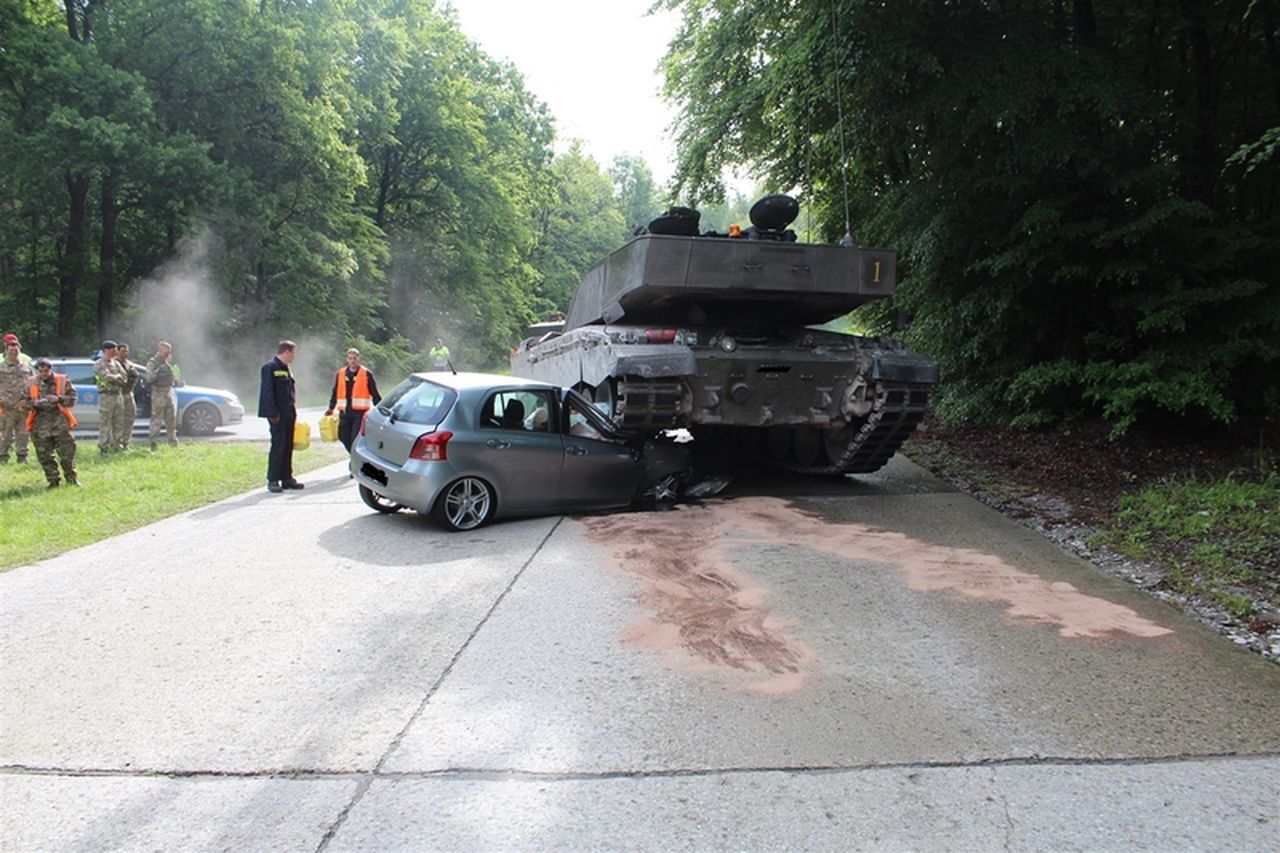 The British tank driver, 24, was unable to slow down in time and rolled over the bonnet, crushing the Toyota. The 18-year-old escaped unharmed but according to reports she's now faced with a repair bill of about £8,500; it looks like a write-off to us.
Fortunately she won't have any further repair costs to pay – the Challenger 2 wasn't so much as scratched in the incident.